News
Tim Kring Talks Heroes: Reborn
In a new interview with EW, Heroes creator Tim Kring gives new details about the Heroes reboot.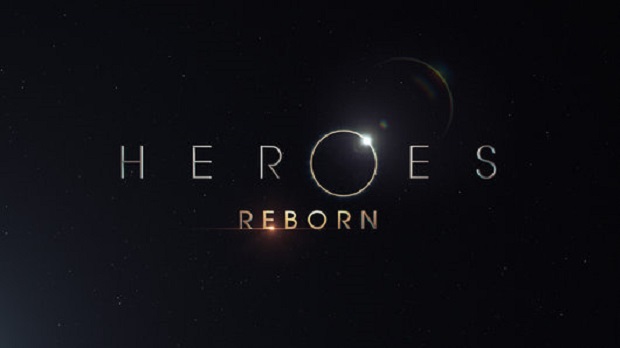 Like it or not, NBC's Heroes will be returning to television screens in 2015. What started as an innovative and entertaining living comic book, Heroes eventually was bogged down by the strict network television schedule and a general lack of focus. Stumbling through the 07-08 Writer's Strike, Heroes couldn't capture the same drama it built in its first season, always opting to stifle the expansive world the show built by focusing on its core characters that the writers refused to let die. Though the show began to find its footing in its fourth season, the show was canned before those interesting buds could blossom.
In a new interview with Entertainment Weekly, Heroes creator Tim Kring shed new light on the upcoming reboot, Heroes: Reborn. What's interesting about the interview is that Kring basically predicted the current television trends way back during Heroes' first run. Kring said that the future of TV was in shorter seasons, lamenting the fact that he had to produce 22-episode seasons for NBC. Now Kring has got his way, with NBC only ordering a limited, 13-episode run of Heroes: Reborn. "We were watching like Breaking Bad or The Sopranos and the audience would wait patiently for a year, or year an a half, for nine episodes and you started to see that scarcity really was a valuable commodity for the audience," said Kring. "With something that's on all the time, it's hard to be rare and special when you're neither rare nor special. Having a limited idea is a very modern way to tell a story and we all got that lesson in the Harry Potter series when JK Rowling told the whole world she was only going to write seven books — so you knew when reading Book 5 it was very precious because there was only two left. And that scarcity really does set you apart when there's a lot to compete for your eyeballs."
What may be concerning to fans is that Kring didn't originally conceive of returning to Heroes on his own, the idea was pitched to him by NBC. "They saw the value in that franchise and brand and asked if I was interested in helming it again," Kring told EW, but he went on to say that he then got excited about the prospect. In Kring's eyes, he could pick up the story from where he left off in season four, but with a whole new cast of characters. "I had ideas of where I wanted the story to go originally when we were hoping for a fifth season and so when we were given the opportunity five years later, some of those same thoughts were there as to where this story goes. But five years had passed and I also had new ideas on how to reboot the brand in a way that gives people a whole fresh take on the series with a whole host of new characters but gives you that sense of you're in that world of Heroes you're familiar with."
That world you're familiar with will largely be represented by returning character Noah Bennett, portrayed by Jack Coleman. "I approached Coleman because he was a character who had a spine through the series that allowed you to meet new characters. So he's a character I wanted to make sure had a little part at the beginning of this thing," said Kring. As far as other characters returning, nothing has been set in stone, but two former series regulars have spoken out. Ali Larter, who played Nikki/Jessica Sanders recently said, "I don't have time to work on another project," because she's tied up with new TNT series Legends. Slightly more optimistic, though admittedly not looking well, is the return of Zachary Quinto's Sylar. Quinto said of a possible return, "I've been in touch with Tim and he told me they were doing this and we left the door open for me to be involved, the trouble is really my availability …. at the same time I'm very interested in forward momentum, I'm very interested in expanding and defying people's expectations of me. I don't know that going back to such a definitely iconic character would necessarily do that." It's no surprise to hear that from the two, though it's a bit disappointing.