News
This Country: series 3 and one-off special ordered
This Country will be back for a third series! There's a special episode in the pipeline, too...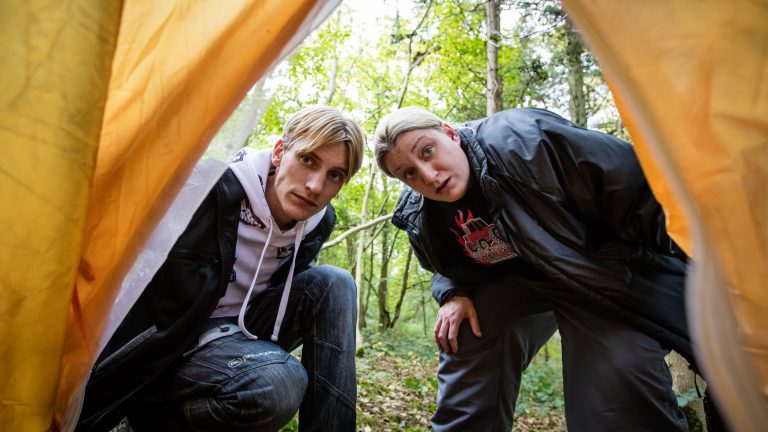 This article comes from Den of Geek UK.
If you're still reeling from This Country's second season cliffhanger, worry not! The series will be back for a third helping on the Beeb, it's been confirmed this week. Not only that, but a one-off special of our new favourite mockumentary show is on the way.
Series 2 was a huge hit for the BBC on iPlayer, Three and even One, where it pulled in over a million viewers every week, so it's no wonder we'll be seeing Kerry and Lee Mucklowe return with a vengeance shortly. Written by and starring Cooper siblings Daisy May and Charlie, awards have been arriving thick and fast for the pair, and they'll be back to their old tricks in the summer, filming a 40-minute special, before they begin work on the bigger task of making series 3 of This Country in 2019.
"This is great because the truth is I bought a corner sofa from DFS on tick and I currently only own an arm of it," remarked Daisy May Cooper in a statement about the renewal. "With this news I can now own the entire sofa and the special can pay for the throw cushions."
Charlie Cooper went on to add "Yeah it's great but I feel empty inside."
Shane Allen, Controller of Comedy Commissioning at BBC Three, was a bit more serious:
"Once in a while a show lands fully formed and audiences take it to their hearts immediately. Daisy and Charlie's characters and world have struck a chord with viewers of all ages as their sharp writing delivers a winning mix of heartfelt moments and punchy belly laughs, all performed to comic perfection."
You can catch up with the second series of This Country on BBC iPlayer until the end of September.
More as we have it.