News
The X-Files Season 12 Status In Question
Chris Carter says The X-Files season 12 is up in the air right now.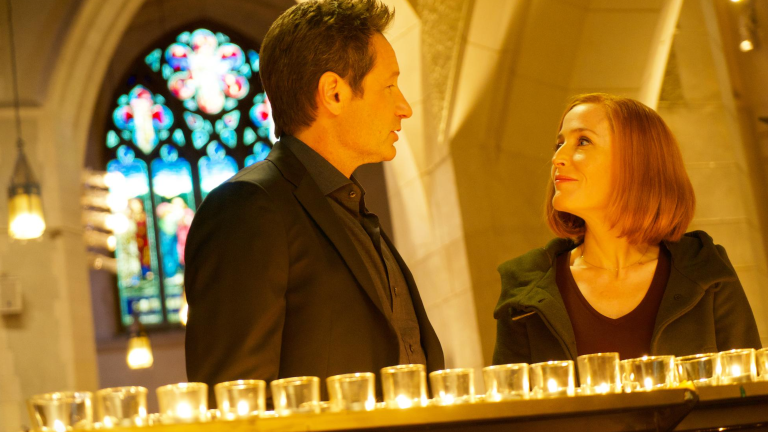 Does Disney want to believe? The X-Files  series creator Chris Carter says the path to a new season is complicated by Fox's pending sale to Disney. In an interview with Den of Geek UK, Carter said he's playing the waiting game. 
"Right now, of course, it's up in the air, in terms of Gillian (Anderson)'s interest in doing the show. I think she's stated that she's finished her run. That certainly changes things, and also the sale of Fox to either Disney or Comcast – it looks like Disney now – I think that will change things, and certainly they'll be looking at the show and wondering what its future would be. So right now we're playing a wait-and-see with all those variables." 
During its annual conference call with reporters, Fox revealed its 2018-2019 programming slate with The X-Files absent from the lineup. Fox executives stated that they currently have "no plans" for what would be The X-Files season 12.
That doesn't mean the series is officially dead. Fox brought the series back in 2016 for a six-episode 10th season and waited until 2018 to air a 10-episode 11th season. 
Despite the disheartening news for X-Files fans, Carter still believes. Like many X-Files finales, the door is wide open for the series to continue. Could The X-Files go on without Dana Scully, considering Gillian Anderson made it clear she's done with the role? On the eve of The X-Files season 11 finale, Carter told Den of Geek that he's reconsidered his stance from earlier this year that he wouldn't do The X-Files without Anderson.
"I think there will be more X-Files," Carter said. "They haven't locked up the file cabinet in Mulder's office. There's still more stories to be told. It's not the same X-Files without Mulder and Scully. In the same breath, there is a lot of life left in the show. I think you haven't seen the end."
If Anderson cannot be swayed into another X-Files return, Carter could have the inverse of the situation that played out when David Duchovny left the series after season 7, appearing as a recurring player in season 8 and only in two episodes in season 9, the two-part finale of the show's original run. The question on fans' minds will certainly be: Does Carter have an idea of who could replace Anderson?
"I don't, but I've been working on this for a year. I'm tired and I don't want to think about it right now," Carter said with a laugh.
The ratings have hit series lows, but remain respectable with over 3 million viewers tuning in for the most recent episodes, according to the Live + Same Day ratings. The series is retaining less than half the viewers it averaged for season 10, putting its future in doubt.