News
The X-Files: Gillian Anderson and David Duchovny on the William Mystery
In an exclusive behind-the-scenes feature, Gillian Anderson and David Duchovny talk "Ghouli" and the whereabouts of William.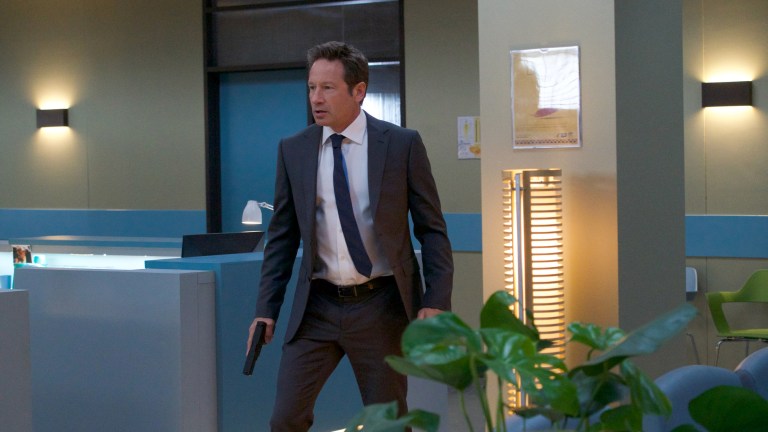 What starts out as a monster-of-the-week episode turns into a big mystery surrounding a key piece of X-Files mythology in Wednesday's episode, "Ghouli." Fox released a featurette in which Gillian Anderson, David Duchovny, and writer/director/producer James Wong share their take on the important season 11 episode.
In "Ghouli," internet creepypasta comes to life when two girls end up in the hospital after an attack from what they believe is a monster that started on a message board.
"Ghouli is an interesting entrance that led to something much more character driven," Wong says in the video.
Watch the behind-the-scenes featurette below!
And here's an exclusive clip from the episode: 
"Ghouli" airs Wednesday, January 31st at 8:00 p.m. ET on Fox.