News
The X-Files Gets Ritualistic In This Exclusive Clip
An exclusive sneak peek at this week's episode of The X-Files paints a dark picture of the black market for human organs.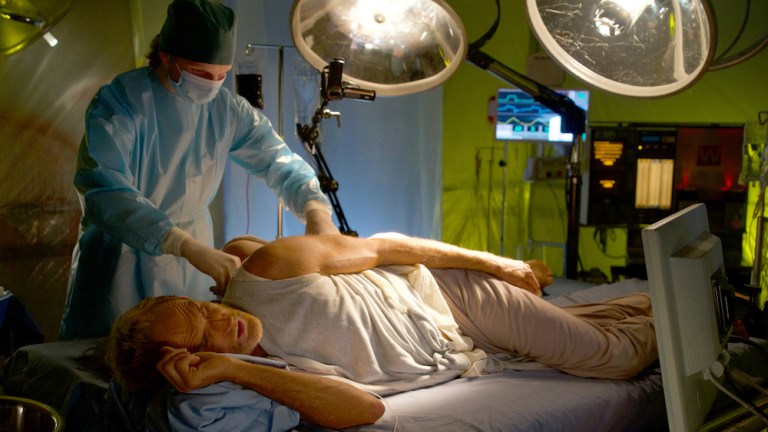 In "Nothing Lasts Forever," The X-Files will drag Mulder and Scully into the shady world of human organ trafficking, but to all appearances, the rabbit hole goes much deeper than the conventional urban legend about such illicit practices. As is usual with this show, there's bound to be a fantastical angle that places the crime in the FBI's X-Files department, and this exclusive clip shows how the underground surgeries tilt towards the ritualistic.
In this particular scene, a hooded crusader, likely the character billed as "La Avispa" (The Wasp) played by Carlena Britch, attacks the surgeons performing the illegal harvesting. Watch as she brutally murders those she encounters, shouting, "Those who love me, I will deliver!" and asking "Where are they?" Although it's unclear what or who "they" are, her attack on those doing wrong could be vigilantism, revenge, or something much darker.
"Nothing Lasts Forever" is directed by The X-Files regular James Wong and is written by Karen Nielsen, who is turning in her first solo script after serving as script coordinator on both reboot seasons. The episode synopsis reads, "While investigating human organ theft, Mulder and Scully uncover a mysterious cult consumed with macabre rituals." Is the mysterious woman in this sneak peek part of the cult or working against it?
Be sure to catch this undoubtedly creepy episode of The X-Files Wednesday night, March 14, 2018 at 8/7c on FOX.