News
The X-Files: Chris Carter Won't Continue the Series Without Scully
X-Files creator Chris Carter isn't interested in continuing the series after Gillian Anderson exits the show.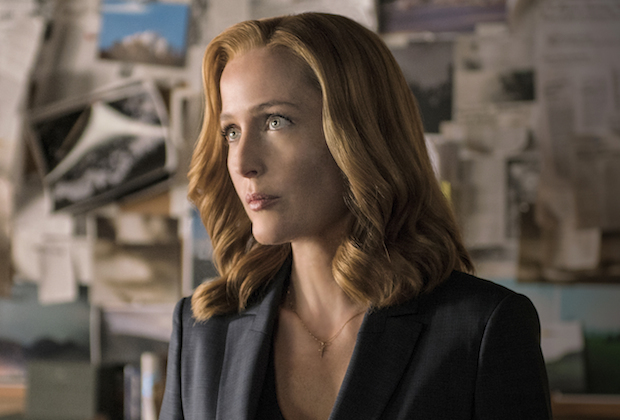 The X-Files season 11 premiered last night with a shocking twist that sends the show in a new direction. Without spoiling too much, the answer to the epidemic plaguing the planet at the end of season 10 is nowhere near what you might expect. Our TV editor Chris Longo had tons of thoughts on it in his review.
Despite what you might think yourself about "My Struggle III," we still have nine more episodes of Agents Mulder and Scully to enjoy. After that? Well, it all depends on whether Gillian Anderson leaves the show for good. She's already announced that season 11 is it for her and Agent Scully. According to series creator Chris Carter, Anderson's exit might mean the end of the show as we know it. 
Said Carter in a Reddit AMA before the season 11 premiere:
For me, the show has always been Mulder & Scully. So the idea of doing the show without [Gillian] isn't something I've ever had to consider.

Was her character given a proper goodbye? I think you will want to sit down and watch the series finale very carefully.
Carter has been cryptic about the season 11 finale, which will continue the "My Struggle" story that spins a complicated web of twists and lies, as Mulder and Scully search for their son, William, and fight the very much alive Cigarette Smoking Man. It's unclear if the episode will give Scully a proper send off or if Carter has taken a more open-ended approach. After last season's big cliffhanger, we wouldn't be surprised to see Scully's fate/status on the show left uncertain. 
The showrunner reiterated to Collider that, no matter what happens with Scully, he's not interested in making more X-Files without Anderson's involvement. 
"For me, The X-Files is Mulder and Scully," said Carter. "I think if it were without Scully, I wouldn't do it. That's not my X-Files."
Carter did of course continue to make the show when David Duchovny's contract expired at the end of season 7. Scully, along with a band of new agents, carried the show for the final two seasons of its original run. It sounds like Carter isn't interested in taking this approach again. 
We'll keep you updated as we learn more, but at the moment it seems that the truth might no longer be out there after season 11.