News
The X-Files: Chris Carter Teases Future Season Storyline
Chris Carter gives a status update on the future of The X-Files.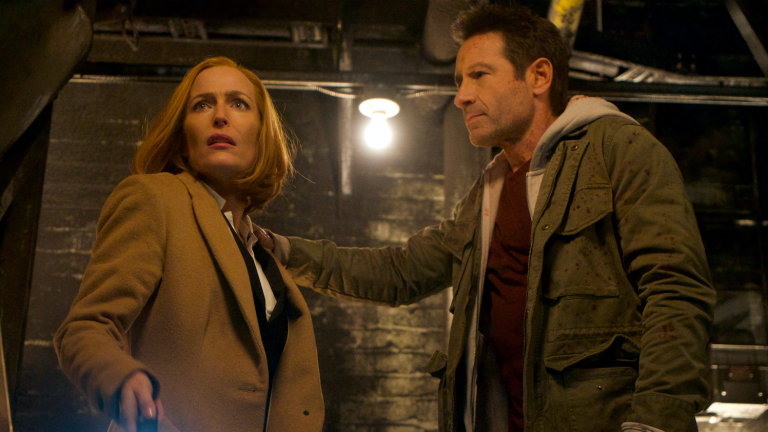 The X-Files  season 11 finale left fans with a cliffhanger and drew its fair share of criticism regarding, well, just about everything in the episode. Series creator Chris Carter, who wrote and directed "My Struggle IV," received backlash for how he handled Scully's storyline, robbing the character of a real reaction when Skinner reveals that William was the result of a medically-induced rape at the hands of the Smoking Man. On top of that, Carter's attempt to rectify the situation was to give the aging Scully another miracle pregnancy in the show's final moments when actress Gillian Anderson already had said she was finished portraying the iconic FBI agent.  
Further complicating the matter is that despite a creative resurgence for most of season 11, the ratings were down, leading Fox to leave the show off its 2018/2019 programming slate. Carter has been on record saying he believes there's more X-Files stories to tell, but with Fox likely to be sold to Disney, the future of franchise is uncertain at best.
With the season 11 Blu-ray out this month, Carter spoke with Den of Geek UK about the franchise's future. While he's waiting with the rest of us to see how the Fox/Disney deal shakes out, he teased his ideas for how the show would continue.
"We always have the show in real time, so I would imagine that if we come back, there would be a passage of time, and Scully would have had that baby – or not," Carter said. "We might find out things about that child that are unexpected as well, so there are lots of unanswered questions and interesting things there."
If the stars do align, Carter would have to convince Anderson to return to the series. Anderson had been vocal about the lack of female directors on the series, which may have led to Carter bringing in more female directors and writers for season 11. She also took to social media to throw shade on the treatment of Scully in the finale. Anderson just wrapped shooting a new Netflix series, Sex Education.
"You know, once again, it's about Gillian's involvement," Carter said. "For me, The X-Files is Mulder and Scully, so even though we did the show without David (Duchovny), without Mulder, for a time, I always felt like her science was the centre of the show. In the end, it is a science show, and it makes it all-important."