News
The X-Files: Chris Carter Is Considering Continuing the Show Without Gillian Anderson
Although he previously said he wouldn't do more X-Files without Gillian Anderson, showrunner Chris Carter is now considering it.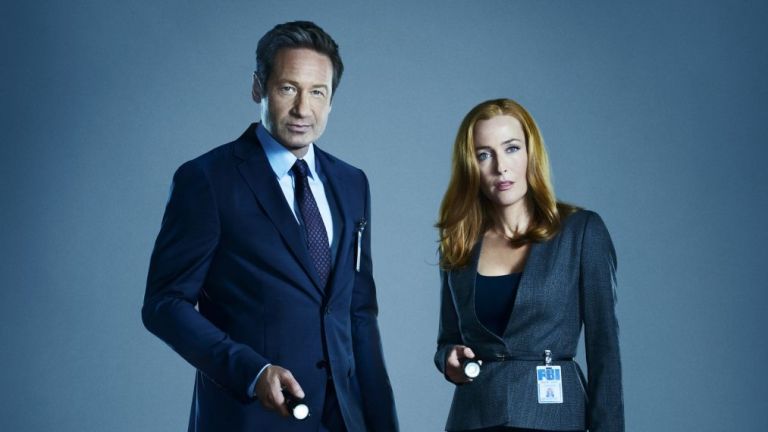 Gillian Anderson has been very vocal about her exit from The X-Files after season 11. After two decades of playing FBI Agent Dana Scully, Anderson is ready to move on to other things. The show's creator, Chris Carter, might also be ready to move on without her.
Although Carter previously said that he wasn't interested in making more X-Files without the duo that started it all – Scully and Fox Mulder (David Duchovny) – he's now backtracked a bit. In fact, Carter is already considering ways to continue the story without Scully. 
"I think that certainly The X-Files has more life in it, there are more stories to tell, with Gillian or without," Carter told Digital Spy. "I'm sorry to see her go, I've never actually considered doing this show without her, so is this the end? It's the end of something, I don't know if it's the beginning of something new. But certainly we will have to all put our heads together and figure out where to go from here."
It sounds like Carter hasn't quite cracked what a Scully-less X-Files might look like. Certainly, season 11 will have to tackle the character's exit in some way. It's also not unprecedented that the show might go on without one of the FBI agents, considering that the last two seasons of the original run didn't feature Duchovny as a regular and instead focused more heavily on Scully. The same could be done here. Perhaps Carter will even leave things open-ended for a possible Anderson return down the line?
Whatever the future of The X-Files may be, we still have a few episodes of Scully and Mulder left this year. We'll bring you more on the show's future as we learn it.