News
The X-Files: Agents Miller and Einstein To Return For Season 11
The X-Files believer and skeptic dynamic lives on.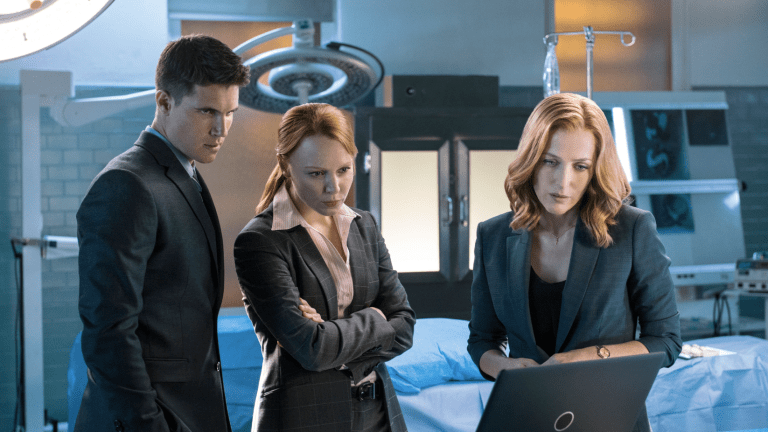 Young Mulder and Scully are back!
According to a report from TVLine, The X-Files season 11 will feature Agents Miller and Einstein, played by Robbie Amell and Lauren Ambrose, respectively. The duo appeared in season 10's "Babylon" as FBI agents who assist Mulder and Scully in solving a bombing case in Texas. More notably, it's the episode where Mulder takes mushrooms and goes on a bad trip.
The FBI agents closely mirrored the Mulder/Scully dynamic. Miller is a believer in the cut of Fox Mulder and Einstein is more grounded in hard science like Scully. Ever since the episode aired, there have been spinoff rumors but Chris Carter hasn't budged on confirming or denying it.
For more cast news, details, and features on The X-Files season 11, visit our news hub.