Features
The WWE and Social Media: Why The WWE Universe Doesn't Work
Despite constant bombardment on Monday Night RAW and a heavy presence on social media, the WWE's attempts to foster a sense of community via the "WWE Universe" label doesn't appear to be paying off in the ratings.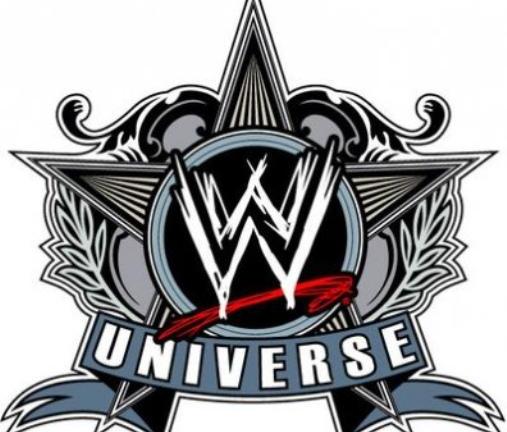 Thanks to thousands of channels on satellite television and high-quality streaming video available on everything from your PC to your phone, competition is fierce. So when your product is wrestling (or "sports entertainment") and not as popular as it used to be, how do you keep your audience's attention? Answer: You make them feel like they're part of the show!
Cheering for your favorite wrestler to perform his finishing move or chanting "You suck!" at a bad guy isn't enough anymore. Attention spans seem to have diminished, and fans want constant action or they lose interest quickly. To combat that lull between high spots, the WWE has given us the "community" of the WWE Universe.
As a WWE fan, you don't need to ask how to join because you're already in it! What's your part in this community? To talk about the product on social media when a WWE show is on, download the WWE Mobile App, and vote in polls that (in theory) help shape the future of the WWE. Sounds easy, doesn't it? You were probably doing some of those things before they asked you to, weren't you? So, why should you feel accepted into a virtual community now when you were doing your part all along?
It's great to feel like you belong to a group. Sure, I get that. But when your product is the only one of its kind, or at least far and away the leading brand, why do you even need a group? It's not an exclusive group. You don't pay dues, you aren't asked to join, and you don't get benefits. The WWE Universe "community," just like sports-entertainment itself, relies on suspension of disbelief.
As far as the WWE Universe and fan participation goes, it's really simple: Facebook, Twitter, Google+, and the WWE Mobile App are all free. And the WWE wants you to use them throughout each show every week to spread the word. But for what purpose? Well for new fans, of course! 
Today, while the WWE will get a ratings boost after January's Royal Rumble up until Wrestlemania in late March/early April, that boost isn't sustainable. The only real rise in ratings in the past few years has been thanks to the re-emergence of The Rock. But every time he leaves, the ratings start to slip. So has there been growth and/or a solid boost in ratings thanks to the WWE Universe?
Let's backpedal a bit and briefly examine WWE's history with social media since it's become so crucial to the company. In November of 2008, WWE created WWE Fan Nation where fans could post on WWE's message boards as well as add videos and photos. In other words, it was just like a social network, but hosted on WWE.com. In January of 2011, WWE Fan Nation was replaced by WWE InterAction, which was similar to its predecessor. WWE InterAction also was shut down when the company decided to move their presence to popular (and free) social networks like Facebook and Twitter instead of hosting it all on their own website.
I'm curious about WWE Fan Nation and WWE InterAction and why they were both shut down. Was it due to lack of fan response or participation? Was it a warning sign that there was really no need at that time to try to get fans to huddle and converse in one place? Along the way the term WWE Universe was born to categorize WWE fans (maybe some genius thought since all of this was online that "cyberspace…universe! Yeah, that makes sense!"). Since then, WWE has tried to keep fans involved via Facebook, Twitter, and YouTube. 
In August of 2012, the free WWE app was released for Android, Blackberry, and Apple devices. The WWE app gives users exclusive video during television commercial breaks (of interviews and in-ring matches taking place), shares photos, and allows users to vote on polls to determine possible matches or other decisions to take place during RAW. WWE even invested in a company called Tout which allows users to make short videos that they can post and share. During every RAW they would show maybe half a dozen Tout videos from fans (and one or two from their "superstars"), but they seem to have given up on that entirely, as well (although Tout's homepage still lists WWE as a Featured Partner). Anyway, that's a brief history, so let's move into the present.
This is going to seem obvious, but please bear with me. Michael Cole continuously reminds us during RAW to "get in on the conversation by tweeting #RAW," since the more #RAW is tweeted during a certain amount of time, it appears on Twitter's "Trending Now" list and then WWE can put up a graphic announcing it. Meanwhile, fans are also talking about other things from the show, so we'll get another graphic that maybe a superstar is trending, as well. You can be sure that whenever something WWE-related hits that list, we'll be told about it as if it's a big deal. But is it? Class, it's time to learn about Social Media Scores!
Have you noticed the bumpers ("DID YOU KNOW…" when they come back from commercials) on RAW just about every week that mention how well the social media score was from the previous week's episode? This is when they pat themselves on the back that (nearly every week) RAW had the highest social media score for their timeslot. Hell, sometimes they even write about it on their website. What should that mean to you? Truthfully, not a thing.
There are websites that measure the amount of times keywords and/or phrases are used across different social media platforms during a period of time. One such website for gathering all of this info and determining these scores is Trendrr. According to their website: "Trendrr tracks all major networks and shows in real-time. Total activity is determined by Twitter, Facebook, GetGlue, and Viggle, and activity. On air activity reflects the window three hours before and after a show airs and daily activity reflects a twenty four hour period from 6am to 6am." Which of these the WWE flaunts is unknown. Nevertheless, with these social media scores, what the WWE is basically doing is sharing information with fans that really doesn't concern them. Shareholders and investors should be interested in numbers like this, not fans.
Okay, now that we've gone through what it all means and how it all runs, I'm sure you want to know what the company has truly gained throughout all of it. Well I've got some sour news for ya, Jack: IT HASN'T WORKED. All of the boasting about scores and trending hasn't done a thing. Almost impossible to believe, right? I agree with you there. Let's get down to how we can really tell if the WWE Universe has made a difference for the company.
In the August 1, 2013 WWE Reports 2013 Second Quarter Earnings conference call, Vince McMahon claims that the WWE mobile app is close to 7 million downloads. That's an incredible number. But since this first event that we're going to reference took place almost a month before that, we can give the benefit of the doubt and estimate the app was at 6 million downloads at the time. So, on the July 8, 2013 episode of RAW, the WWE Universe was asked to vote (using the WWE app) on whether Vicki Guerrero was doing a good job as RAW interim General Manager. On that episode we were told that poll set a new record for most poll votes counted on the WWE app at 300,000. Now stay with me here. That means 300,000 people voted out of the 6 million downloads of the app, which comes down to…are you ready? 5%! So 5% of the people who downloaded the WWE app voted in that poll, and THAT was the highest number of votes so far. The percentage improves to 6.2% if you consider that night's episode of RAW drew about 4.4 million viewers.
On top of that, it's free to vote in polls on the app, yet only that small percentage of the WWE Universe voted. Plus, it was a poll about Vicki Guerrero. It wasn't about John Cena or CM Punk, or even about a match fans might like to see, but it was still the most votes received to date through the app. You want another example? I've got you covered.
Two weeks earlier on the June 24th episode of RAW, a poll was set up (again, using the WWE app) asking fans what type of match they wanted to see Daniel Bryan and Randy Orton compete in later in the show. The number of fans who voted in the poll was announced as "over 113,000." So, 113,000 votes out of 6 million app users is around 1.88%! Now THAT is an incredible number. As it did with the Vicki Guerrero poll, the percentage improves to 2.8% if you consider that actual viewership for this episode was right around 4 million.
Now those are two of the more recent examples given to us straight from the WWE. If you can't get your fans to do something as simple as participating in the show for free with a mobile app, what more could you expect of them? If we're safe in assuming the mobile app isn't bringing in the fan support it should be, what about all of that tweeting and "Trending Now" and social media score stuff? We hear about it constantly on the shows, so it must be helping the company in some way, right? Let's see what the ratings say!
For the sake of comparison, consider WWE's ratings from ten years ago, well before they embraced social media and "created" the WWE Universe. According to Gerweck.net, in 2003 RAW averaged a 3.76 while SmackDown averaged a 3.30. Even worse, RAW was on TNN at the time, which was in fewer households than its current home on the USA Network. But to SmackDown's credit it was on UPN so it was easier to find and on broadcast TV.
We'll then move on to 2010 since WWE Fan Nation turned into WWE InterAction a year later, to see if that made any difference. We'll continue with 2012 since that's when the Twitter support really started to kick in on the programs and the WWE app was released. Each number is the average rating for that entire year. 
2010: RAW (3.28), SmackDown (1.81)
2011: RAW (3.21), SmackDown (1.95)
2012: RAW (3.0), SmackDown (1.89)
Again, these are the yearly averages for each show. Going by these numbers, WWE's one live program, RAW, has been slipping year after year, even with all of the social media attention and participation by the WWE Universe. So can you tell me truthfully that all of this social media pandering, this "trending" nonsense, and the small percentage that actually votes on the WWE app are making all that much of a difference for the company? 
Speaking as a fan, seeing these stats in front of me, I feel like the WWE's efforts are futile if they aren't helping the product or the company. Most fans (including this writer) were probably exchanging texts and talking on social media with friends who are also watching the show long before the company even thought of asking us to do it. So there's really nothing new or special about wanting to "get in on the action."
You would think after the time already spent promoting this WWE Universe angle that the company would have benefitted somehow. And yes, I called the WWE Universe an angle because it is one. It's like a storyline on the show. It's a creation to get the fans interested. Maybe it's time to end it like every bad angle these days: reveal Hornswoggle as the mastermind behind it and (as WWE history can attest to) the angle can be killed off and forgotten about on next week's show.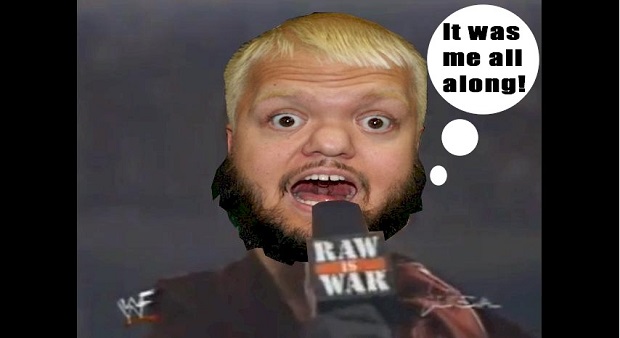 All the time spent crowing about social media scores and who or what is trending on Twitter could be better spent on the actual product. Even if all it amounts to is a total of ten minutes out of a three hour show, that extra time could be used for a quick match! You have dozens of "superstars" on your roster, and some rarely get any TV time on either of the two big shows, so give them a little time for something. You want to create new stars, right? Here's a few minutes to get them recognized. Remember how Dolph Ziggler was just popping up in backstage segments introducing himself? That took, what, half a minute to do every show? Look at the guy now!
It's like the WWE is encouraging us to play a game and beat our score every week, but there is no prize in the end. You don't see the fans bragging that they helped the company get a high social media rating. What's the payoff? Nothing. The WWE doesn't really win anything other than bragging rights in a tournament that gains them no rewards.
So what really is the point of the WWE Universe? Easy answer: to make the fans feel appreciated. Hard answer: to use the fans to bring in more fans and pick up the business. Result either way: nothing because it doesn't work. Real solution: drop the WWE Universe angle. Sure, keep the WWE app since it helps promote the company and keeps fans up-to-date with information
I know "sports entertainment" has planned outcomes, and I know sometimes you need to ensure those outcomes based on plans for the future and what is best for the company. But don't hustle your fans along the way. Any fan over 12 years old knows wrestling is predetermined, yet they trust it to entertain them. Don't break that trust by treating your entire fanbase like children or you won't have anyone left in your "universe" to believe in your product, use your applications, or talk about your product on social media.
Like us on Facebook and follow us on Twitter for all news updates related to the world of geek. And Google+, if that's your thing!