News
The Winds of Winter: George R.R. Martin Hopes to Finish in 2017
George R.R. Martin has graciously given a fan (and thus all of us) an update on The Winds of Winter. Now hope, sweet summer child.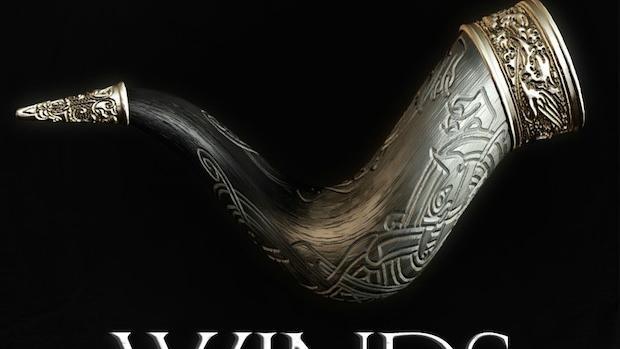 About a year ago, George R.R. Martin revealed to fans that he had secretively set a deadline for himself: get The Winds of Winter, the sixth book in the "A Song of Ice and Fire" book series upon which Game of Thrones is based, out and published at least one week prior to the premiere of HBO's flagship series. As you likely noticed, that didn't happen, and Martin typed almost tearfully about his frustration with that fact.
Now here we are in 2017. Game of Thrones season 6 has come and gone, and season 7 is still a good way off with since it's been delayed until summer of this year. Thus, George R.R. Martin has had 12 months and change to continue writing. So how about a status update on The Winds of Winter?
Well, Mr. Martin surprisingly offered just that on his Livejournal blog, stating that progress continues on The Winds of Winter, and he hopes it will be done in 2017.  I'm sure Robb Stark had hopes and dreams too.
"You really think statements like that would make a difference?" Martin replied with surprising courtesy (and expected humor). "Ah, you sweet summer child. I have years of experience with this that tells me otherwise. But okay, I will try it your way. Not done yet, but I've made progress. But not as much as I hoped a year ago, when I thought to be done by now. I think it will be out this year. (But hey, I thought the same last year)."
read more: Game of Thrones Season 8 Predictions and Theories
The thought of reading in 2017 Martin's original vision for Jon Snow's resurrection, and just what happened to everyone else, is very tantalizing. Especially when one considers how differently season 5 ended compared to the literary A Dance with Dragons. However, keep in mind that the book will still need to be edited and possibly revised, not to mention have a distribution and marketing plan enacted, before it would go to actual printers and bookstores. So I would still caution expecting to see it before 2018. Nevertheless, we wish Mr. Martin well and eagerly will read both Winds and the subsequent A Dream of Spring in whatever year (or decade) they're eventually published.