News
The War Of The Worlds: First Look at new BBC Adaptation
Eleanor Tomlinson and Rafe Spall star in the Beeb's brand new adaptation of H. G. Wells' classic novel. Here's your first look...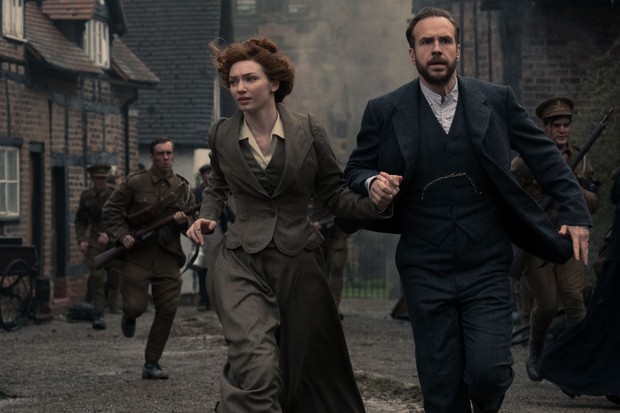 Filming is now underway in Liverpool on the BBC's brand new adaptation of H.G. Wells' sci-fi classic, The War Of The Worlds.
This version stars Eleanor Tomlinson (Poldark) and Rafe Spall (The Life Of Pi, The Big Short) as Amy and George, and is set to bring an interesting twist to the well-worn tale, as the story will follow the couple as they face "the escalating terror of an alien invasion, fighting for their lives against an enemy beyond their comprehension" – in Edwardian England!
Robert Carlyle (Trainspotting, Once Upon A Time) and Rupert Graves (Sherlock) are also set to star alongisde Spall and Tomlinson in what is, quite surprisingly, the first British TV adaptation of the seminal novel.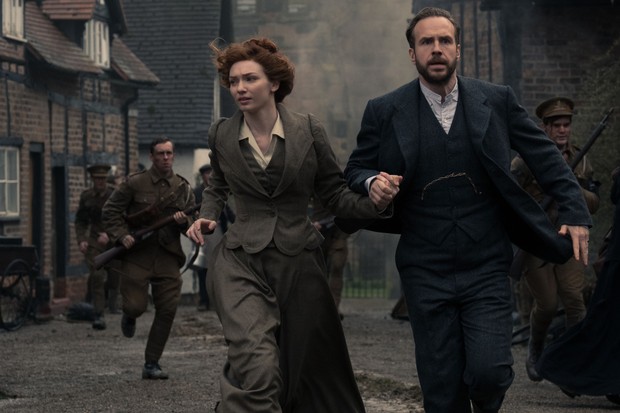 Director Craig Viveiros (Rillington Place) remarked of the new take:
"H.G. Wells' seminal novel has been adapted for the screen many times but it's always had a contemporary (and American) setting, this is the first version to be set in London and the Home Counties during the Edwardian period."
As production kicked off, creator Harness also added:
"The version of The War of the Worlds that I wanted to make is one that's faithful to the tone and the spirit of the book, but which also feels contemporary, surprising and full of shocks: a collision of sci-fi, period drama and horror. There is nothing cosy or predictable about Wells' novel, and that's what I want to capture in the show. We have an incredible cast, a brilliant director and a wonderful crew – and I can't wait for them to explode the terrifying story of the first alien invasion on to our screens."
The War Of The Worlds will air on BBC One later this year, and it sounds like it's going to be a cracker.