News
The Walking Dead's Negan Joins Tekken 7
The Walking Dead and Tekken 7 crossover nobody asked for will happen when Negan joins the fight.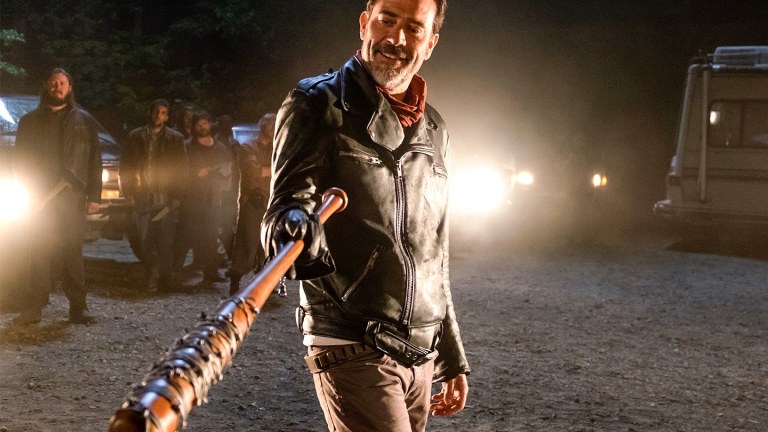 The history of property crossovers in video games just got a bit stranger. Bandai Namco announced during EVO 2018 that The Walking Dead's Negan will join Tekken 7 as a playable fighter. Don't believe us? Here's the reveal trailer:
"Your eyes do not deceive you, your pounding heart does not betray you; Negan from AMC's The Walking Dead is making his way into Tekken 7 to deal a world of pain in the Tekken universe," reads a statement from Bandai Namco. "Negan, beloved by fans of The Walking Dead for his charismatic yet sinister demeanor, is ready to destroy all challengers, regardless of their stature in the Tekken universe."
Tekken 7 is no stranger to crossover characters (the game's roster currently includes Final Fantasy 15's Noctis, Street Fighter's Akuma, and Fatal Fury's Geese Howard), but this latest announcement is on another level. Not only is Negan not from a video game, but he's not exactly the character you think of when you're dreaming of pop culture characters who might join the roster of a fighting game. 
The other interesting tidbit to take away from the announcement/video is that it appears Tekken 7's Negan will be based on the Jeffrey Dean Morgan version of the character. So, on top of getting over the visual of Negan in Tekken, we'll also have to accept the popular character actor as a fighter who can go toe-to-toe with some characters who are just shy of digital gods. 
This addition also means that all bets are off as it concerns future additions to the Tekken 7 roster. So long as Bandai Namco is trying to capitalize on the success of popular TV shows, may we suggest The Hound from Game of Thrones, Mike from Breaking Bad, and a version of Sheldon from The Big Bang Theory who is incapable of defending himself but is capable of expressing the tremendous amount of pain that he is in?
The Tekken 7 season pass featuring Negan is expected to release "soon." 
Read the latest Den of Geek Special Edition Magazine Here!