News
The Walking Dead Season 9: Three Former TWD Stars Return
The Walking Dead Season 9 will feature appearances from three dearly departed characters: Shane, Hershel, and Sasha.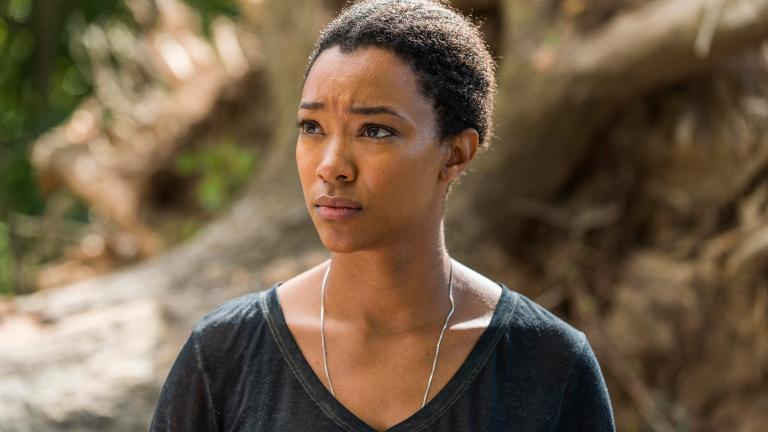 It's starting to really sound like Rick Grimes may get the sendoff he deserves in The Walking Dead Season 9. 
At The Walking Dead's appearance at New York Comic Con 2018 on Saturday night, new showrunner Angel Kang confirmed that former Walking Dead cast member Jon Bernthal will reprise his role of Shane in the show's ninth season. Kang then went a step further and revealed that Scott Wilson and Sonequa Martin-Green will be returning as their respective characters, Hershel and Sasha.
What do Shane, Sasha, and Hershel's arrivals have to do with Andrew Lincoln as Rick Grimes leaving? Maybe nothing! But if a show's most important character is leaving said show, what better way to do so then to have him shepherded off into the sunset (metaphorical or literal) by a host of specters from the show's past?
Regardless of their purpose in The Walking Dead Season 9, it will just be nice to have Shane, Sasha, and Hershel back. 
Jon Bernthal as Shane operated as a sort of co-lead in the show's early seasons. Shane accidentally made his old buddy Rick a cuckold, sleeping with his wife after he thought Rick didn't make it through the apocalypse. He was a worthy foil for Rick in seasons 1 and 2, finally meeting his end following an ill-fated assassination attempt on Rick in the season 2 finale. 
Scott Wilson as Hershel was introduced in season 2 and served as a wise councilor for the group. His farm was a safe(ish) haven for Rick's crew before it fell. Hershel lost his head at the hands of the Governor wielding Michonne's sword in season 4. 
Sasha and actress Sonequa Martin-Green may have been one of The Walking Dead's most unfortunate losses. Originally introduced as merely Tyreese's sister, Sasha evolved into a strong character reminiscent of the comic series' Andrea. Martin-Green's performance was so strong that she was poached by CBS to be the lead on Star Trek: Discovery. Sasha sacrificed herself in a very ill advised attempt to take down Negan.
However The Walking Dead Season 9 decides to bring these three back, it will be nice to see some old friends.
Alec Bojalad is TV Editor at Den of Geek. Read more of his stuff here. Follow him at his creatively-named Twitter handle @alecbojalad
Read and download the Den of Geek NYCC 2018 Special Edition Magazine right here!