News
The Walking Dead Producer Teases Spinoff with Frozen Walkers
The Walking Dead EP Greg Nicotero would like to tackle the franchise's zombie apocalypse in a frozen location.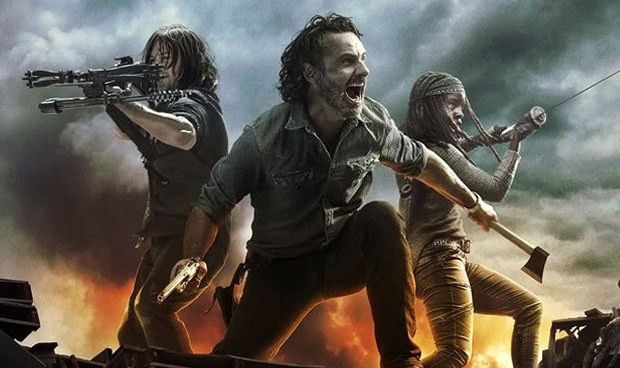 The Walking Dead has spent eight seasons on AMC showing Rick Grimes and the gang conquering random roaming biters, mega-herds, paramilitary suburbanites, claimers, cults, hipster cannibals and coming soon… Saviors. Yet, we haven't seen the D.C. area-set group brave the region-appropriate snow-draped freeze of winter. While shooting logistics prevent Walking Dead winters, the characters' comic book counterparts have often faced a frozen zombie apocalypse. Consequently, executive producer and effects guru, Greg Nicotero, wants to remedy this wrong.
Series bigwig Nicotero was asked about potential ideas for another spinoff series for The Walking Dead in an interview with FANDOM. Sure enough, the topic shifted to winter, a concept that's perpetually portentous for Game of Thrones, but quite elusive to The Walking Dead. As Nicotero – ever the delightfully demented horror visionary – muses:
"The one thing that the comic book does great [is] when they introduce the cold weather and the winter. I had even written some webisodes that took place with a frozen zombie herd. And I think that our hopes are — my hopes — would be that we would get into an entirely different location, like a cold weather scenario. Because frozen zombies are f–ing awesome. Until they thaw out and then you're screwed. Because they would freeze and thaw out, and they would be fine."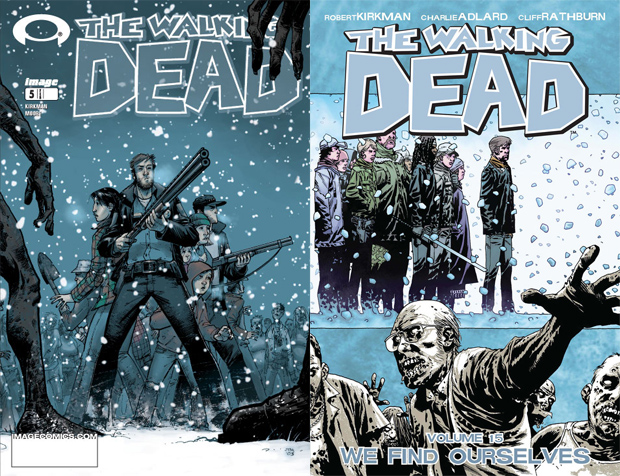 While scenes set in winter have been a staple in Robert Kirkman's The Walking Dead comic series, the show remains constrained by its shooting schedule in Georgia, typically during sweaty summer months. As Kirkman – also an EP on the series – recently explained to ComicBook.com of the lack of winters, "[W]e haven't been able to do that in the show because it's impractical to cover Georgia with snow in the summertime, don't quite have the budget for that." However, more optimistically, series showrunner Scott M. Gimple, stated in a 2016 interview with the same outlet regarding a wintry setting before the show's end, "I would be shocked if we didn't."
Interestingly, Nicotero was asked if his (hypothetical) spinoff plans would shift focus to another region of the U.S., at which point he provocatively responds:
"I don't think so. We've done a good job of allowing our audience to populate the US and I think there's a lot more opportunities outside of the US for a zombie show."
Is Nicotero hinting a show set in Canada? Or, does he just mean something outside the contiguous U.S., specifically Alaska? Regardless, a frozen setting has potential for stunning new visuals and a completely new set of challenges for survival. Indeed, the comic book storylines have focused on recurring winter scenarios in which food supplies were low, requiring scavenging trips that, thankfully, were less dangerous, since the dead were mostly rendered immobile from the freeze.
Regardless, winter will not be coming for The Walking Dead anytime soon, especially as it wraps Rick and company's "All Out War" with Negan and the Saviors in the currently-running Season 8, airing Sundays at 9 p.m. EST on AMC.