News
The Walking Dead: Kirkman Teases Carl's Fate Might Not Be What You Expect
Will Carl Grimes die in the midseason premiere of The Walking Dead season 8? Robert Kirkman teases that the character might survive...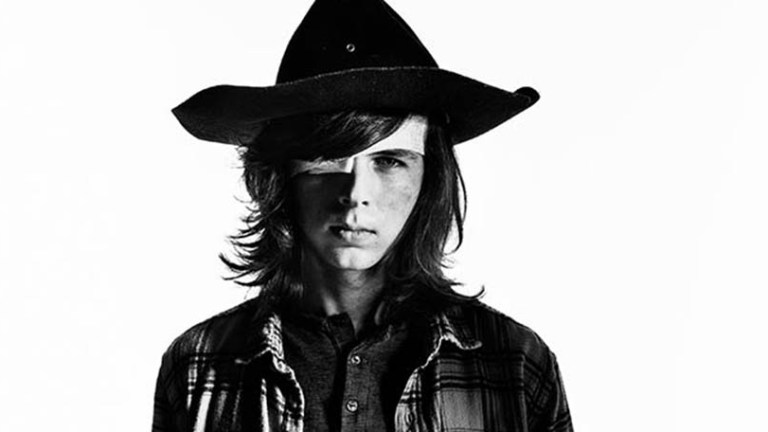 Walking Dead creator Robert Kirkman has been chatting at the recent Walker Stalker Cruise Q&A panel about Carl's showstopping bite during the first half of the eighth season, and since he's, as the kids say, "a messy so-and-so who lives for drama" (they don't say "so-and-so" though), he's thrown out the possibility that the poor kid won't in fact meet his end when the show returns later this month.
"He's not dead yet," Kirkman teased. "He might not die. You never know. But I think if, were that to happen, I think that it would have some interesting ramifications on Rick, that I think would energize and really kind of set things in motion in a really interesting way leading to the resolution of "All Out War" in a way that will make for a very exciting back half to season eight, so I think it's going to be really cool."
Many theories about Carl's demise have popped up in the weeks since last year's midseason finale. It seems some fans still don't believe that young Grimes will meet his end in episode nine. One theory suggests that Carl's actually been bitten by a Whisperer – meaning it's actually a survivor wearing walker flesh in order to blend in with the undead – and that he'll be just fine. 
It's not such a far-fetched theory when you consider that the show once fake killed off Glenn, who was seemingly devoured by walkers early on in season six but actually managed to crawl under a dumpster to safety. Could the show now be faking us out with Carl's imminent death? We wouldn't put it past the writers…
Kirkman also discussed Carl's potential demise in relation to how the comic plays out in the future.
"As far as whether or not I think it's going to change things for the comic in a way that is detrimental to the show, I definitely don't," he explained. "I think that there's a lot of great stuff from the comic that will be adapted into the show in season nine or beyond. Comic book fans might be excited about the possibility of the Whisperers showing up in the show. I'm not confirming that, but I definitely would not rule it out."
Is it pure coincidence that Kirkman is starting to talk about the Whisperers here? Ah, Robert…don't ever change. Or do! It's emotionally healthy.
Since Chandler Riggs, who plays Carl in the show, and outgoing showrunner Scott Gimple have both pretty much confirmed the death of the character at this point, we can probably just chalk this up to Kirkman being Kirkman, but we'll keep one eye open just in case.