News
The Venture Bros. – Sirena Goes Off in Exclusive Season 7 Clip
We have an exclusive look at one of the special features on The Venture Bros. season 7 DVD and Blu-ray!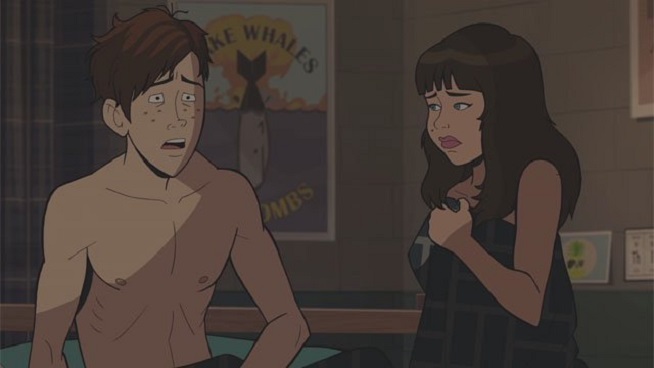 The Venture Bros. properly understands its audience and tries to reward them as much as possible. Doc Hammer and Jackson Publick's animated series has been a staple on Adult Swim for over a decade, but a lengthy production cycle turns each new season into an event to get excited over. As a way to make the wait between seasons less torturous, The Venture Bros. always delivers a top-notch home release that's full of extra content for the obsessive fans.
The Venture Bros. season 7 answers many of the show's oldest mysteries and progresses the series forward in massive ways that fans have been waiting for years to see. Even though the show's seventh season finished airing back in October of 2018, the time has finally come to experience these incredible episodes on the comfort of Blu-Ray and DVD.
read more: Preparing for The Venture Bros. Season 8 With Doc Hammer and Jackson Publick
The Venture Bros. season 7 allows many of the show's characters to mature in crucial ways and as much as it looks towards the past of the series, it also has the future of this world on its mind. The featured cast continues to rotate and change as different pockets of the Venture-verse get explored. It's absolutely a series where a season of ten episodes feels like a tease and that there's so much more that could happen.  Season seven really pushes the boundaries and throws a lot of seismic plot developments at the audience. It's unclear how much longer this complex story about a super scientist and his sons will run, but the show's seventh season hints at a fascinating final act in the making.
A clear strength of The Venture Bros. is the long list of eccentric personalities that have slowly entered the series. One of the biggest firecrackers from the show's most recent seasons is Sirena Ong, Hank's complicated romantic interest and the highly guarded daughter of mob kingpin, Wide Wale. Due to Wide Wale's powerful influence, he fears that his daughter may be a constant target for his enemies or a way to lash out at him. Sirena is kept on a very short leash as a result of her father's insecurities, which often translates to her bodyguard, Rocco, being a perpetual buzz kill for her.
read more: The 25 Best Venture Bros. Episodes
Sirena's frustrations with Rocco and her father's parenting style festers over the course of the season, but apparently Sirena's rage goes much deeper than what was originally indicated on television. Now, for the first time ever, an extended scene from the show's upcoming Blu-ray and DVD release, shows Sirena really lay into Rocco and give him an unfiltered take on what she thinks of him. There's no guarantee that each of these deleted scenes will feature some eloquent profanity, but they are sure to fill in corners of the series and help scratch your Venture Bros. itch.
Watch it here…
"Sirena Goes Off on Rocco" is just one of the many extended and deleted scenes from the home video release of The Venture Bros. season 7. In addition to this extra footage from the season, the set also features audio commentaries on all ten episodes by Jackson Publick and Doc Hammer, which are full of geeky minutiae over how the show gets made. It's always handy to have a tangible release of a season of television, but for a show that features such meticulous, gorgeous animation as The Venture Bros., it's a real joy to be able to properly appreciate the series' visuals via Blu-ray. Even the packaging for the set is a joy to look at and represents the passion that this show's team puts into every aspect of production.
Reruns of the show are still present on Adult Swim, but for fans of the show this set is the perfect way to celebrate the latest episodes before The Venture Bros. season 8 arrives. And for those that have never seen the newest episodes, there's no better way to first experience the chaotic, game-changing season of television.
Go Team Venture, indeed!
The Venture Bros. Complete Seventh Season is available on Blu-Ray and DVD on June 4th. You can buy it here.