Features
The UK TV shows to watch out for in 2012
Join us on a round-up of ten (fingers crossed) UK TV treats on their way to our screens in the second half of 2012...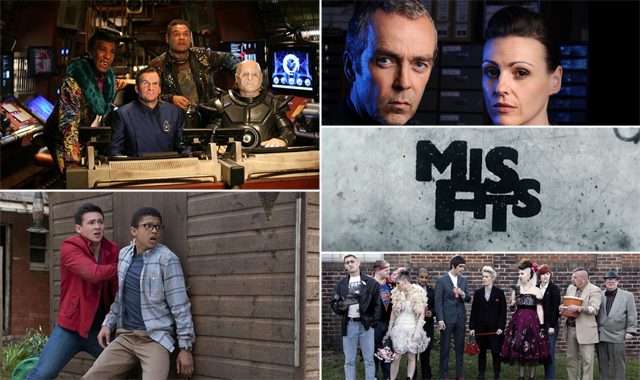 If your boat isn't exactly floated by the news that Sir Alan Sugar is returning for two more years of unleashing mammon-worshipping Next-suited MBAs on the general public, or that Darcey Bussell will be pirouetting her way onto a Strictly Come Dancing judges chair, or even that they're making a sewing version of The Great British Bake-Off, then you're in good company.
Never fear though. The Fades may still be cancelled, Dirk Gently may be no more, and we've months to wait until Sherlock's return, but this year's crop of new and returning UK TV has more than a few geek treats in store. Read on to see which 2012 shows are causing us to drum our fingers impatiently and draw big felt-tip crosses on the calendar…
Doctor Who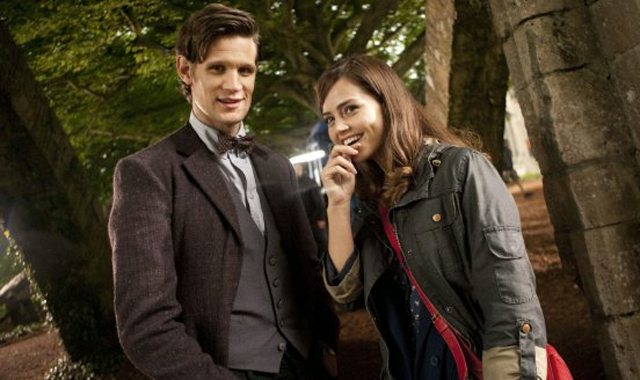 No prizes for guessing our first entry. August is the month we're expecting to see Asylum of the Daleks on the BBC, shortly after its BFI and Edinburgh Television Festival screenings. The series seven opener will be followed by the subsequent four episodes (Dinosaurs on a Spaceship; A Town Called Mercy; Cubed; unknown), and then a Christmas special in which we first meet new companion Clara. After the mid-season finale, episodes seven to fourteen will be with us in early 2013.
We've been keeping the stream of new Who news trickling along on the site as it arrives, so won't re-tread old ground here. In summary, the series will see the Doctor wave goodbye to the Ponds and hello to Jenna-Louise Coleman's new companion. Dinosaurs, bowler hats, and Diana Rigg will feature, as will Weeping Angels, Madame Vastra, and more Daleks than you can shake a stick at.
A Touch of Cloth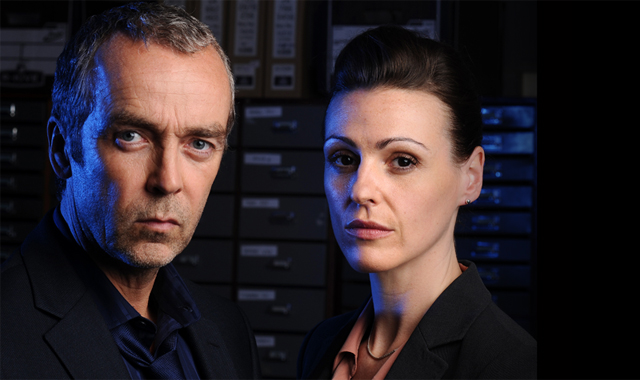 Charlie Brooker has long been channelling his apoplexy at the modern world into pithy, enjoyably scathing journalism and telly, and his screenwriting output – which includes 2005's hipster-flaming Nathan Barley, 2008 Big Brother horror mini-series Dead Set, and 2011's thought-provoking sci-fi/dystopian anthology Black Mirror (due for a second outing next year) – has been just as strong.
A Touch of Cloth is a feature-length crime drama spoof co-written by Brooker and Daniel Maier, starring John Hannah and Suranne Jones as a police detective duo. Sky One will be airing it this August, and have already renewed the show for two more episodes and a feature length film, pencilled in for a 2013 broadcast.
Starting life some years ago as a Midsomer Murders spoof, Brooker and Maier gave A Touch of Cloth a Scandinavian noir update to reflect the current trend for jaded police detectives with tragic pasts, disastrous social lives, and quite possibly thick woollen jumpers. We've heard extremely good things.
This Is England '90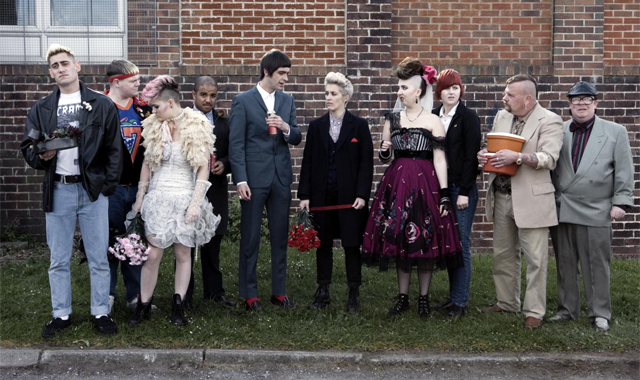 Shane Meadows has been revisiting the bleak, comic, and often harrowing world of his This Is England gang biennially for the last three years, meaning our next visit will see Woody, Lol, Shaun, Smell and co. up to the era of raves, Nelson Mandela's freedom, and Paul Gascoigne's Italia 90 tears.
Letting the characters of Meadows' 2006 feature live on in the ensuing mini-series was a great move by Channel 4, particularly as a showcase for the impressive acting and improvisation talent of Joseph Gilgun and Vicky McClure. The film's story of racism, violence, isolation, and friendship in early eighties skinhead subculture became the backdrop to engaging personal stories and glimpses of recent history as experienced by a version of the Northern working class.
As we type, This Is England '90 is yet to go into production but if it follows the pattern of the previous series, the new series should turn up on Channel Four late this year.
Red Dwarf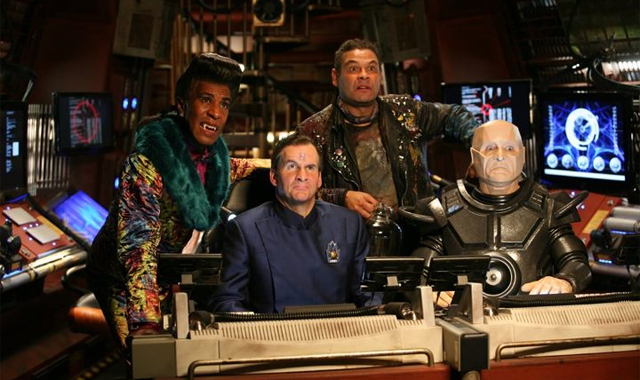 Though the most recent outing for the Red Dwarf crew – 2009's Back to Earth – wasn't exactly hailed as a classic, the show has amassed so much good will over the last 25 years it's impossible not to welcome its return. Like a family member or childhood friend, Red Dwarf can easily be forgiven any slip-ups, and early signs from those in the know point towards good things for the tenth series, which was filmed in front of a studio audience earlier this year.
Six new episodes of the show featuring the original cast of Craig Charles, Chris Barrie, Danny John-Jules and Robert Llewellyn are due to air on Dave in September, written by the show's original co-creator, Doug Naylor. We'll keep you posted.
Wizards Vs. Aliens
Filmed earlier this year, CBBC's Wizards Vs. Aliens fills the production gap left by the sad departure of Doctor Who spin-off, The Sarah-Jane Adventures, following Elisabeth Sladen's death in 2011. It's a UK sci-fi/fantasy series created by Doctor Who's Russell T. Davies and Phil Ford, 12 x 25-minute episodes of which will air in the autumn.
The premise is announced fairly succinctly by the title, concerning as it does some wizards at odds with some aliens – the Nekross, to be specific, a race intent on devouring Earth's magic. Young Tom (Scott Haran) is an otherwise ordinary boy who comes from a family of wizards and teams up with scientifically minded pal Benny (Percelle Ascott) to defeat the extra-terrestrial threat.
With a fifth series of the excellent Horrible Histories also confirmed to be arriving on CBBC in the coming year, it looks as if the kids' channel has at least a couple of gems in store for the coming months.
The Thick of It
At a time where actual politicians seem to be cutting out the middle man and producing their own satirical strings of real-life fuck-ups and PR disasters, you could argue that a new series of political comedy The Thick of It seems a bit redundant. You could, but we won't of course, because a new series of Armando Iannucci's slickly scripted satire is nothing but cause for celebration.
BBC Two is welcoming a seven-episode long fourth series of The Thick of It in the autumn, featuring everybody's favourite expletive-spitter, Malcolm Tucker (Peter Capaldi), alongside actors Rebecca Front, Chris Addison and more. Word has it that the new series targets the Coalition government, as well as a "Leveson-styled public enquiry". Filming is complete, and the episodes are being readied for broadcast as we speak. Delightful.
Misfits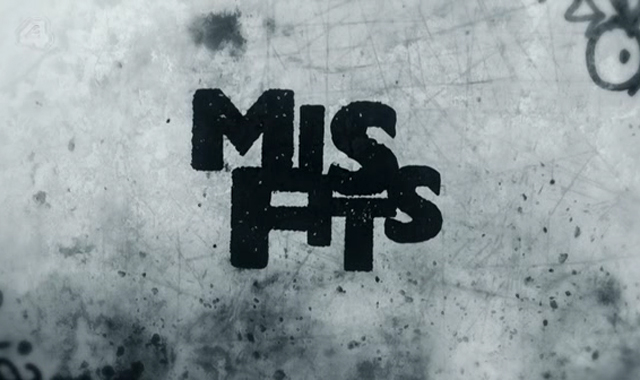 Howard Overman may not be bringing his incarnation of Dirk Gently back to our screens, but his community service 'n' superpowers show Misfits is still going strong, and due to air its fourth series in late October.
Like Being Human before it, there's been a fairly sizeable shake-up to the cast of the new series, with Nathan Stewart-Jarrett's Curtis the only remaining original misfit. Antonia Thomas (Alisha), Iwan Rheon (Simon), and Lauren Socha (Kelly) won't be returning for the fourth series, though newcomers Joseph Gilgun (Rudy) and Matthew McNulty (Seth) are expected to reprise their roles. Joining them will be Karla Crome, Nathan McMullen and Matt Stokoe as, respectively, straight-talking Jess, naïve Finn, and "the sexiest guy on the estate", Alex.
Sket-director Nirpal Bhogal is helming the first episode of the new, reinvigorated Misfits. We'll bring you more as soon as we have it.
Moone Boy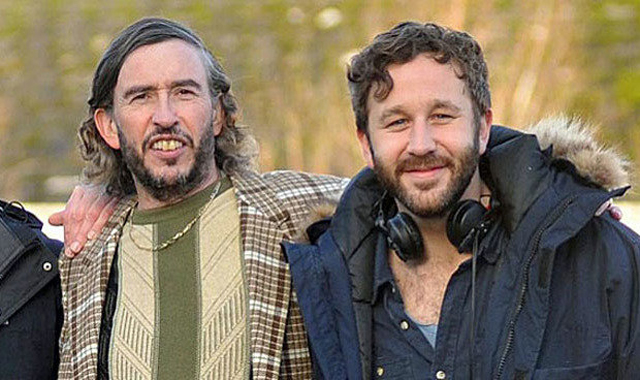 With Katherine Parkinson's pregnancy and Chris O'Dowd and Richard Ayoade's film successes delaying the promised IT Crowd special, it could be a while before we see the basement trio back together, but never fear, as O'Dowd's written and starring in his own sitcom to fill the gap.
Moone Boy, developed from another of Sky One's Little Crackers shorts (which also brought us Kathy Burke's Walking and Talking), is a new comedy about Martin Moone, a ten-year-old Irish boy with a lanky imaginary friend named Sean (O'Dowd). Set in a small Irish town in 1989, the show blends animation with comedy, and comes directed by Father Ted's Declan Lowney. Expect to see guest appearances from Steve Coogan, Johnny Vegas and Jessica Hynes.
Six episodes of Moone Boy are due to air on Sky One later in the year, and a further six were commissioned before the first episode even aired, which tells us that Sky are pretty pleased with what they've seen.
Merlin
13 new episodes of the BBC's Merlin began filming in France and Wales earlier this year, and despite the Arthurian legend fantasy getting off to something of a shaky start, we're of the opinion that it's improved steadily with age. Its popularity seems to be growing too, with the last series attracting Merlin's highest UK ratings yet, averaging 7.29 million, almost a million more than its second season average.
The fifth series of the Camelot-set family show is rumoured to be set some years after the conclusion of the fourth, and will feature guest appearances from Game of Thrones' Liam Cunningham and John Bradley. You can expect to see it on BBC One from Saturday the 29th of September until Christmas, and are welcome to stop by here for our weekly reviews if that kind of thing tickles your fancy.
Utopia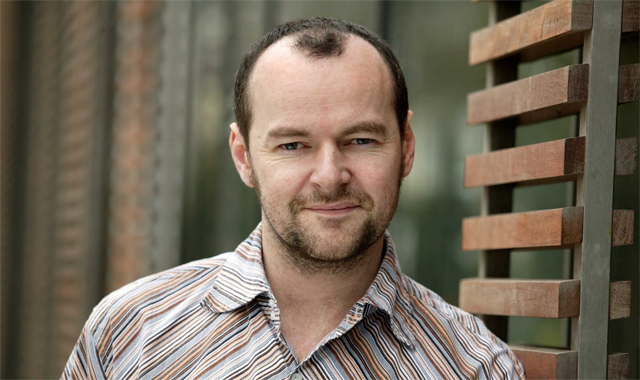 Still only at the scripting stage, we're not counting on seeing Utopia this year, but couldn't fail to mention what has all the makings of a great original series for Channel Four. It's a fantasy thriller from the pen (or, more realistically, keyboard) of Pulling and stage musical Matilda co-writer Dennis Kelly, about a group of people in possession of a mysterious cult graphic novel thought to predict global disasters, who are targeted by a shadowy organisation known as The Network. Sounds more than alright, that.
Any original UK fantasy/sci-fi-inflected drama is welcome in our books, so expect to hear more about Utopia, thought to be arriving in the form of 6 x 60-minute episodes, closer to the time.
Honourable mentions
In addition to psychological crime drama Luther, which is to return with four episodes to air on BBC One either later this year or in early 2012, a number of great UK comedies are returning this autumn, with new series of Peep Show, Fresh Meat, Outnumbered, and Him & Her on the horizon, as well as a long-deserved solo outing for ubiquitous comedy actor Kevin Eldon: It's Kevin. By the time all that's done with, we'll be about ready for the new Sherlock and Being Human with any luck.
Follow our Twitter feed for faster news and bad jokes right here. And be our Facebook chum here.