News
The Twilight Zone Moving Forward At Warner Bros With New Writer
Wanna See Something Really Scary? Twilight Zone movie is moving forward at Warner Bros.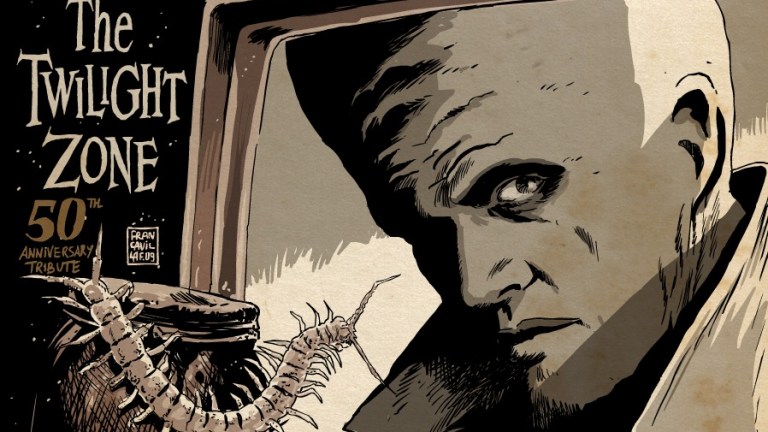 Warner Bros. is unlocking the door with the key of imagination to the new The Twilight Zone movie. The studio announced that Christine Lavaf is on board to write the screenplay.
Lavaf was one of the writers for Godzilla 2. She was an assistant to the showrunner on Fringe. Last year she sold three original spec pilots including Netflix's science fiction drama I'Human.
Warner Brothers has been working on the new movie version of The Twilight Zone since 2009. Rand Ravich, Joby Harold, Anthony Peckham and Eli Coleite, who wrote episodes of the TV shows The River, Heroes and Crossing Jordan as well as the end of the world as we know it movie The End, have all had a shot at writing the script. In 2013 it was announced that Joseph Kosinski, who directed Oblivion, would to helm the film.
The first film version of Twilight Zone came out in 1983. It had four segments, each with a different director. The movie was marred by the death of Vic Morrow during the section that was directed by Jon Landis. The new movie will follow just one story that has various elements of The Twilight Zone universe.
The Twilight Zone was created and hosted by Rod Serling, who also created Night Gallery and wrote the screenplay for the classic fight film Requiem for a Heavyweight. The series ran on CBS from 1959 to 1964.  Serling wrote or co-wrote 92 of the 156 episodes that aired and delivered the iconic opening and closing monologues. The TV series was revived on CBS and was in syndication in the 1980s. UPN revived the series in 2002-2003.
The Twilight Zone movie is in the hands of Leonardo DiCaprio's production house, Appian Way, along with his partner Jennifer Davisson and Michael Ireland. Sarah Schechter is overseeing the project for the studio.
SOURCE: VARIETY