News
The Truth About Killer Robots Revealed in Exclusive New Trailer
HBO has released the first trailer for the documentary, The Truth About Killer Robots, which will presumably not be terrifying at all.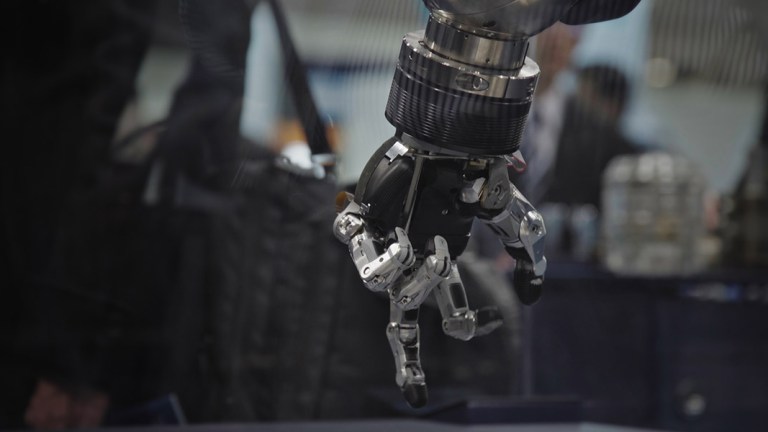 Look, I know we're all busy people. We've got jobs to do, people to see. Sometimes, however, it feels like we should spare a moment just to remember that the robots are coming to kill us all…or merely take our jobs.
Thankfully, HBO is shepherding filmmaker Maxim Pozdorovkin's documentary, The Truth About Killer Robots, to remind us.
The documentary, which premiered at TIFF 2018, examines the increasing role of automation in our lives and introduces the robots that will be displacing us. Check out some of the horror below.
"This is a story of automation and the people lost in the process," a terrifying robotic voice says to open the trailer. As it turns out that voice belongs to Kodomoroid, a lifelike Japanese android, who serves as the narrator for The Truth About Robots. That trailer alone is a reminder of just how many aspects of modern human life face the grim realities of automation: driverless cars, food workers, and more.
HBO also has provided an exclusive first look at the doc's poster, which finds a creative visual way to incorporate industries, machines, and people feeling the effects of automation.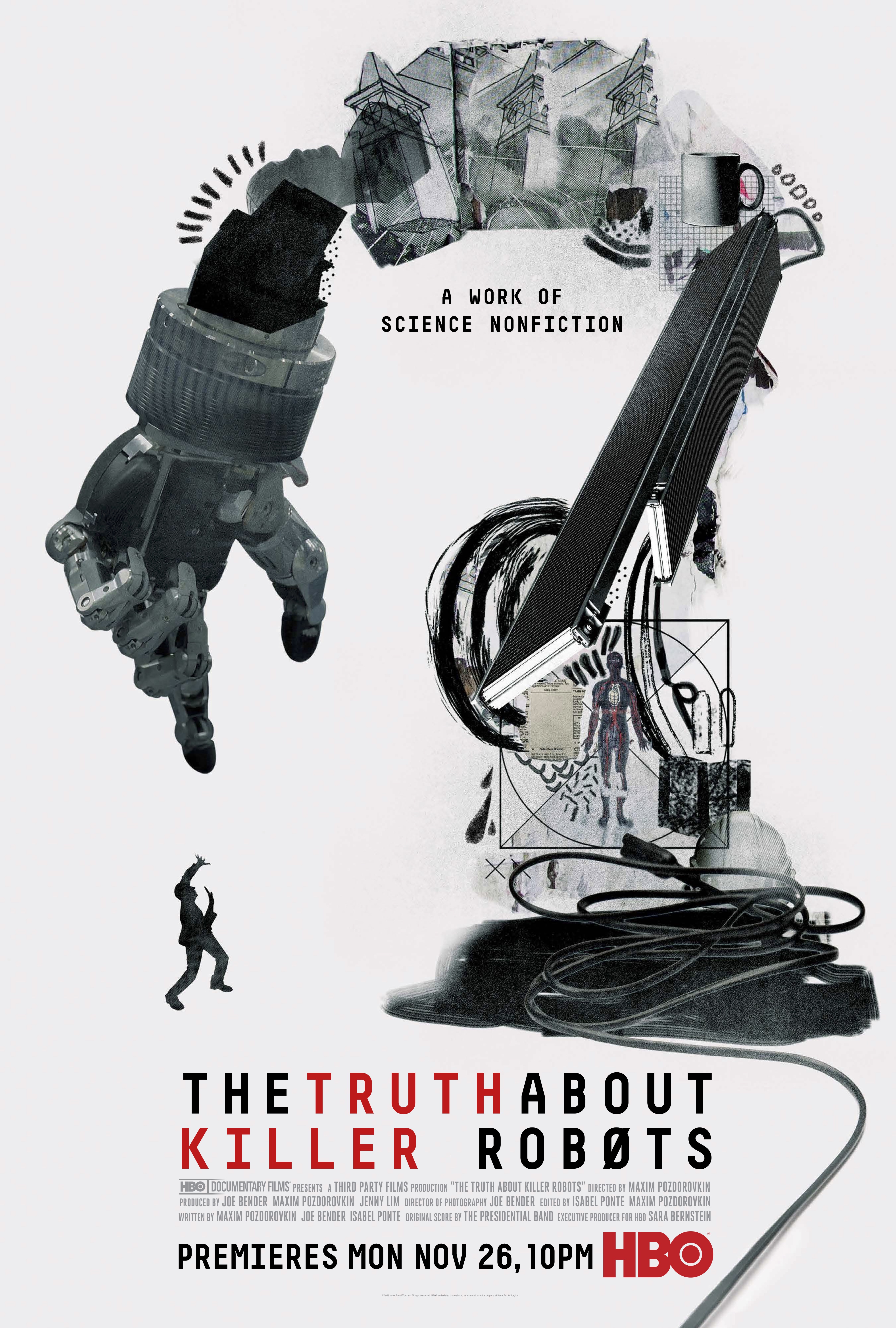 The Truth About Killer Robots will visit Germany, China, Japan, and the U.S. to check in with robots and how they're changing the labor landscape.
Director Pozdorovkin previously brought us documentaries Pussy Riot: A Punk Prayer and Our New President. 
This new documentary will feature interviews and commentary from Illah Nourbakhsh, professor of ethics and computational technologies at Carnegie Mellon; Marios Savvides, director of biometrics research at Carnegie Mellon; journalist Sven Kuhling, who covered the death of a worker caused by a robot at a Volkswagen factory; entrepreneurs Julia Collins of the pizza startup Zume and Tim Hwang of the law firm Robot, Robot & Hwang, both of whom have embraced robotic partners; noted Japanese roboticist Hiroshi Ishiguro; and philosopher John Campbell.
further reading: The Best Documentaries on HBO
The robots and whom they may or may not kill is undoubtedly the appeal here but it sounds like The Truth About Killer Robots will primarily focus on the emotional and socio-political effects that automation has on humanity. For instance: how would you feel if you found out that this entire post was written by a robot? 
It wasn't – I'm just a bad writer. But still! Think of how that would have blown your mind!
Alec Bojalad is TV Editor at Den of Geek. Read more of his stuff here. Follow him at his creatively-named Twitter handle @alecbojalad