News
The Trustee: Laverne Cox to Co-Star in ABC Buddy-Cop Comedy Pilot
ABC's upcoming buddy-cop pilot The Trustee has cast Laverne Cox as its co-star opposite Meaghan Rath.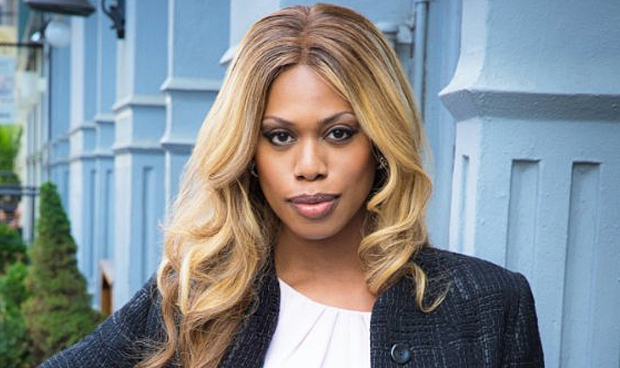 After achieving unbridled momentum from her performances on the Netflix mainstay comedy Orange is the New Black, Laverne Cox became the first transgender person to co-headline a major network series last month with the freshman CBS legal drama Doubt. However, that bit of history won't be enough to save the series, which was pulled off the network lineup after two episodes. However, Cox has already procured her next co-starring television gig.
A report from Deadline indicates that Laverne Cox will co-headline ABC's upcoming female-led buddy-cop comedy The Trustee. The pilot will see Cox – arguably typecasted – playing Amanda Jones, an ex-con, described as "larger than life," who has been allowed to finish the remainder of her sentence by completing tedious tasks for the police department. However, circumstances team Amanda with a bull-headed, hard-driven detective named Eliza Radley, played by Meaghan Rath. The oil-and-water partnership will highlight their opposing views and methods, yielding what will surely be potent comedic tension.
Cox, who recently fielded a role made iconic by Tim Curry in Fox's TV movie version of The Rocky Horror Picture Show, will reprise her role as Sophia in the upcoming Season 5 of OITNB. However, the status of Doubt is appropriately doubtful. While CBS will continue airing the series on March 22, it does seem to be an obligatory rollout of the remainder of the produced episodes. However, brighter prospects appear to be on the horizon with The Trustee, which will see her solving crimes with Meaghan Rath, former spectral co-star of (Syfy's) Being Human, who previously appeared as a regular on shows such as Banshee, Cooper Barrett's Guide to Surviving Life and Rogue. Moreover, recent violent casualty of The Walking Dead in Abraham actor Michael Cudlitz is also part of this cast.
Directing the pilot for The Trustee is Michael Engler (The Big C, 30 Rock), who works off a script by Jay Scherick and David Ronn, a duo who wrote the two recent revival movies of The Smurfs and, amongst other big screen comedies, the 2011 Kevin James comedy vehicle Zookeeper. Several years earlier, the Scherick/Ronn duo worked together as executive story editors on the Michael J. Fox sitcom Spin City.
It will certainly be interesting to see how The Trustee turns out; a notion that's likely fatal news for CBS's languishing legal drama Doubt.