News
The Tripods: EXCLUSIVE DVD Details
The 'two part trilogy' gets the 4 disc treatment with Series 2 hitting the home market for the first time.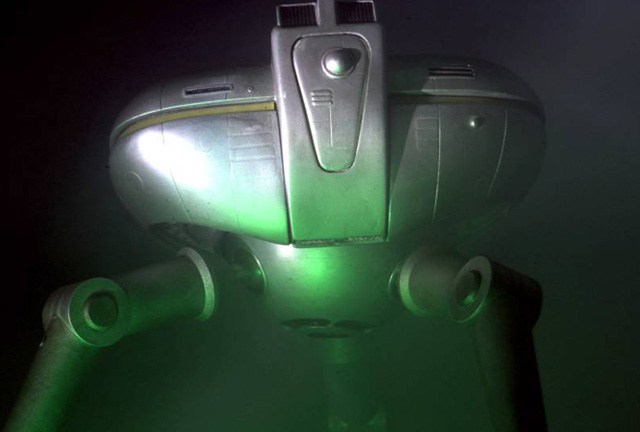 Den of Geek can EXCLUSIVELY reveal the details of the long~awaited full DVD release of Eighties 'cult' series, The Tripods.
Although the first series of the show was released on DVD in 2001 (and long since deleted), the second never saw the light of day. Oddly, this mirrored the release of the series in the Nineties on VHS where four tapes were made available chronicling the first thirteen episodes but plans for the second series hitting the home market were shelved.
The BBC1 show, which was not repeated on the channel after its initial broadcast, has garnered a following throughout the world with many fans longing to see the adventures of Will, Henry and 'Beanpole'. The twenty~five episode run is based on a trilogy of books by John Christopher set in 2089 where an alien race have taken over the world and 'enslaved' mankind through a procedure known as 'capping'. The books follow the adventures of the young men as they try to free the world.
The BBC decided not to pursue with the series and abandoned production on Series 3. Talk of a movie version has been mooted since the mid~Nineties with Disney currently owning the rights to the franchise. The Tripods: Series 1 & 2 is released by 2|Entertain and hits the streets on March 23, 2009. Here are the full details of the 4 disc set:
DISCS ONE & TWOComplete Series 1Subtitles
DISCS THREE & FOURComplete Series 2Subtitles
EXTRAS
The Cult of … The TripodsBBCFOUR's excellent documentary charting the history of the show and its legacy. (29 mins)
Animated PhotogalleryA collection of stills, many previously unseen, from the show and behind~the~scenes. (2mins)
Pool Of Fire SuiteA compliation of seven tracks from composer Ken Freeman acting as a soundtrack to the unmade Series 3. (40 mins)
Series 1 RecapA quick round~up of the events which took place in Series 1, acting as a lead~in to the second series. (2mins)