News
The Terror Episode 7 Exclusive Clip
The Terror heads out into the icy wasteland of the Arctic in search of hope. Here's an exclusive clip of episode 7...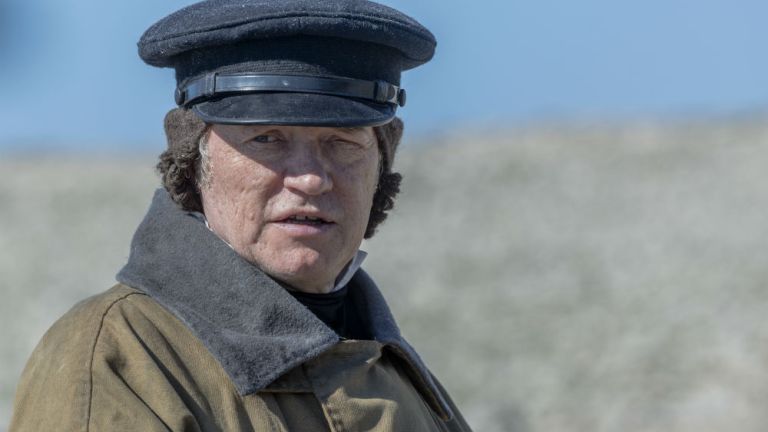 In case you haven't been following along, AMC is currently dishing out one of the best horror series on television at the moment. The Terror introduces slow, creeping frights to a TV genre way too occupied with jump scares and gore (although there's still plenty of the latter in this ghastly tale of survival). 
The Terror is based on the true story of a failed British Navy expedition to find the Northwest Passage through the Canadian Arctic. Two ships sailed into the icy waters from the Atlantic, but never came out on the other side. The ships became stranded in the ice that would become their crews' grave. Despite rescue missions and scientific expeditions, the carcasses of the ships were only found a couple of years ago – coincidentally around the same time that the series was announced.
Theories as to what happened to the men of both ships go from tragic to truly gruesome. Scientists and historians theorize that the stranded crew expired from the cold, disease, and hunger – but there might also have been a violent mutiny and even cases of cannibalism…
The Terror doesn't shy away from these stories. In fact, it embraces them with relish. Six episodes in, it's all but clear that these men are doomed and on the path to surrendering to savagery…