News
The Supernatural / iZombie Crossover That Could Have Been
Would you like to see iZombie crossover with another CW show?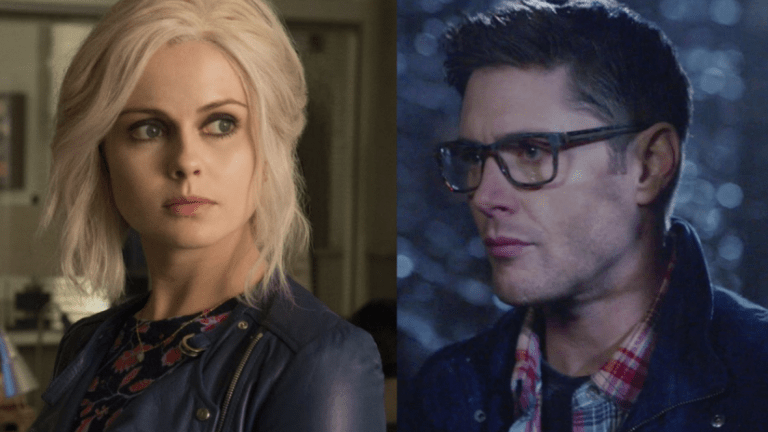 Would you like to see an iZombie/Supernatural crossover? Well, at one point, so did iZombie showrunner Diane Ruggiero-Wright.
We spoke to the executive producer, whose previous writing work also includes Veronica Mars, at San Diego Comic Con last week where she let it slip that she tried to get an iZombie/Supernatural crossover going on The CW. Here's what happened… 
I stupidly one year pitched, without thinking, a Supernatural/iZombie crossover, not realizing that those two worlds can't co-exist. My friend was the showrunner [at the time] and he was like, 'What are you talking about? Those two worlds can't co-exist.' [And I was like,] 'Hey, I just thought it'd be fun.' And he was like, 'Stop talking.'
Do you think Supernatural and iZombie would work well together? They definitely have the supernatural elements in common, but we might have to worry about Dean and Sam coming to Seattle and taking out some of iZombie's main characters — in particular Blaine.
More than theme, the element that might not work with these two shows is the setting. While Supernatural conducts most of its storytelling in small, rural towns across America, iZombie is firmly based in Seattle. With iZombie leaning even harder into its setting in Season 4, what with "Discovery Day" now come and gone ad zombies holed up in Seattle, this crossover might even be more difficult to pull off.
But, hey, if both of these shows run a few more seasons, maybe they could figure out a way to make it happen! Ruggiero-Wright definitely isn't ruling anything out. Speaking more generally on the subject of a crossover between iZombieand another CW drama, she said "I don't see any crossover potential, but I would be open to [it]."
In the mean time, Ruggiero-Wright doesn't seem inclined to share her actors/characters. She joked about Rahul Kohli's (Ravi) stint on Supergirl last season saying: "Supergirl had Rahul on it, which made me really sad. Because I was jealous. I got really weirdly jealous. 'You can't be on another show.'"
Read and download the full Den of Geek SDCC Special Edition magazine here!