News
The Story Behind Super Troopers 2
Broken Lizard's Jay Chandrasekhar and Paul Soter talk about Super Troopers 2's development.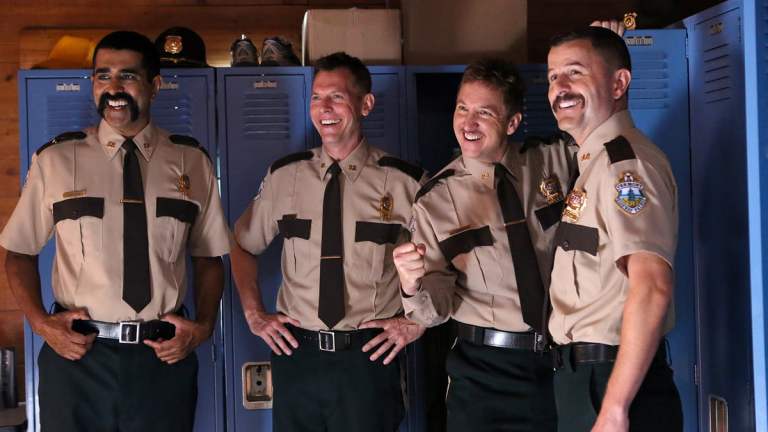 No one could have expected the massive cult following that spawned from the original Super Troopers film. What Porky's and Police Academy were to prior generations, Super Troopers became the whacky comedy of choice for the millennial generation. Unlike those other films, the Broken Lizard team decided to avoid churning sequels to their hit comedies.  
Eventually the guys decided enough time had passed to continue this adventure. So the members of the Vermont Highway Patrol are back, backed by the fans themselves through an Indie GoGo campaign. Reuniting the original cast, Super Troopers 2 threw in some great new guests and treats for their adoring fanbase.
We sat down with Broken Lizard's Jay Chandrasekhar and Paul Soter for an intimate chat about bringing these characters back to life, without just pumping out the same movie as before.
"We looked at Law & Order and NYPD Blue and they made 300 episodes about cops. We said we can make one more of these Super Troopers," said director and actor Jay Chandrasekhar. "We approached it with the same cast of characters and roughly the same location a little bit north, but we're going to do a new story. Once we got a good story down, we painted in some references to the first film so it would feel like it's own thing." 
Check out the full interview in the video below!