News
The Stand: Stephen King TV Series Cast, Release Date, News, and More
The Stand TV series will adapt one of Stephen King's most famous books, and it's set to air on CBS All Access!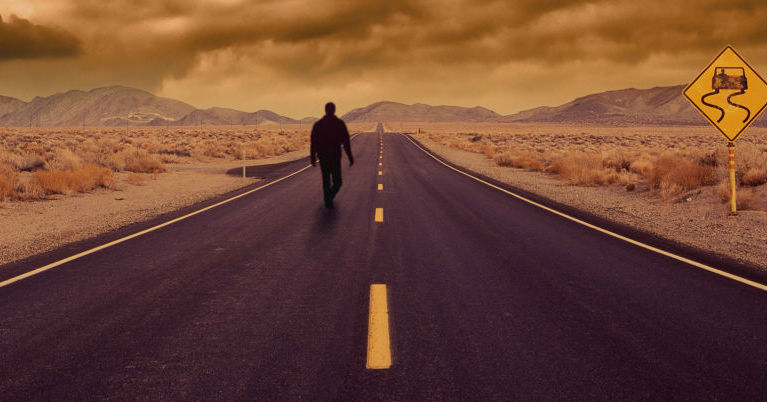 It's been a long gestation period for Josh Boone's (The New Mutants) adaptation of Stephen King's The Stand, but it's finally happening. The book will be adapted as a 10-episode limited series at CBS All Access, the network's subscription service. 
Boone, who is set to direct the series, will also executive produce and pen the script with Ben Cavell (Homeland). And they're both working with King's enthusiastic approval.
"I'm excited and so very pleased that The Standis going to have a new life on this exciting new platform," King said in a statement. "The people involved are men and women who know exactly what they're doing; the scripts are dynamite. The result bids to be something memorable and thrilling. I believe it will take viewers away to a world they hope will never happen."
A series is quite the change from what Boone originally intended for his King passion project (Boone is a big fan of the writer's work): an extremely faithful four-part movie franchise that would explore the 823-page tome in full. But now thanks to the magic of television, The Stand will finally exist in the serialized version it so richly deserves.
Read More: How It Chapter Two Differs from the Book
Some big news from CBS All Access's Summer 2019 TCA press tour appearance is that Stephen King will be a little more involved than previously implied with the streamers' The Stand series. Those disappointed with The Stand book's ending (and you are as legion as you are all wrong) will get a second chance with the TV series. King will be writing "the last chapter" of the series and providing a new coda that isn't featured in the book.
Here's everything else we know about the series:
The Stand Cast
Heather Graham (The Rest of Us, Lost in Space, Boogie Nights) is the latest high-profile addition to this cast, reports Deadline. She will play Rita Blakemoor, described as "a wealthy woman who is ill prepared for the end of the world and attempts to escape superflu-infested New York City." 
There's only one person who can lead the forces of light in CBS All Access's The Stand. James Marsden has joined the cast and will play de facto lead of the forces of good, Stu Redman. CBS All Access made Marsden's casting official during their appearance at Summer 2019 TCA press tour. The streamer also revealed some more of The Stand's cast.
Amber Heard (Aquaman) will play Nadine Cross, "a deeply conflicted woman who feels the consequences of her actions, but is still compelled by her allegiance to Randall Flagg, the Dark Man." Readers of the book may remember Nadine as the dark-haired woman seemingly cosmically ordained to join with Flagg…though who is not quite a fan of that fate. 
Odessa Young (A Million Little Pieces) will play Frannie Goldsmith, "a pregnant young woman navigating a strange new world, who also has the foresight to recognize that there is evil lurking beyond the Dark Man. Frannie can be described as the female lead in the novel though the show could expand upon the show's women cast, particularly given Amber Heard getting what was a relatively minor role. 
Henry Zaga (13 Reasons Why) will portray Nick Andros, "a young deaf and mute man who finds himself in a position of authority when the unthinkable happens." 
Nat Wolff (Death Note) has been cast as Lloyd Henreid, "a petty criminal who becomes fiercely loyal to Randall Flagg, the Dark Man," according to Deadline.
The rest of the cast is as follows:
Alexander Skarsgard (Big Little Lies), brother of It Chapter Two's Bill Skarsgard (he plays Pennywise), has been cast as Randall Flagg, one of King's most well-known villains, according to Collider. Flagg is The Stand's main antagonist, the leader of the forces of darkness in the book. He is also an antagonist in King's The Dark Tower series and Eyes of the Dragon.
Whoopi Goldberg has been cast as Mother Abigail, the leader of a group of survivors who receives messages from God. 
Jovan Adepo (When They See Us) plays musician Larry Underwood. 
Owen Teague (It) plays "bitter young incel" Harold Lauder. 
Brad William Henke (Orange Is the New Black) is Tom Cullen. 
Daniel Sunjata (Rescue Me) will play Cobb, a member of the military tasked with supervising Stu Redman.
Katherine McNamara (Arrow) will play Julie Lawry.
Eion Bailey (Once Upon a Time) will play Teddy Weizak.
Hamish Linklater (Legion) is set to play Dr. Ellis. 
The Stand Release Date
The Stand doesn't have a release date yet. But the project is expected to arrive in 2020. 
John Saavedra is an associate editor at Den of Geek. Read more of his work here. Follow him on Twitter @johnsjr9.