News
The Son Episode 6: Exclusive Clip for The Buffalo Hunter
Charles McCullough gives in to racial tensions in this exclusive clip from The Son.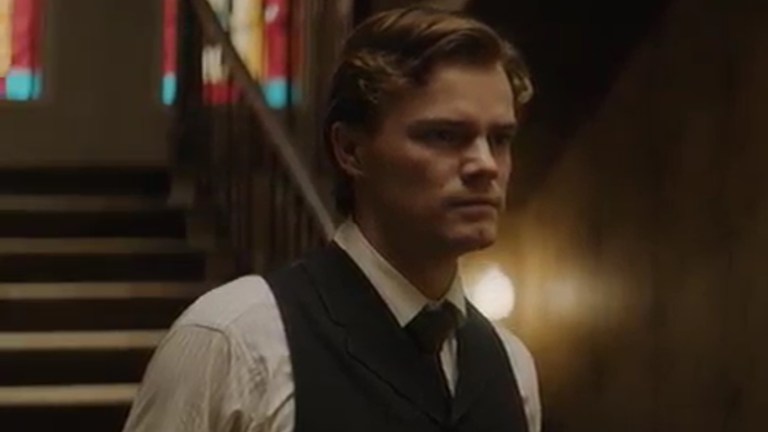 "I don't say sir to your kind," says a guest at a wake. Them's fighting words. AMC released an exclusive clip for The Son pisode 6, "The Buffalo Hunter," and it begs the question: who starts a fight at a funeral?
Pete McCullough's (Henry Garrett) son Charles (Shane Graham) has his head all turned around with hatred and fear on this week's The Son. The boy's been growing up fast, joining a posse and defending his home against attacking rebels from across the border. The Mexican revolutionaries haven't given up on their share of Texas and the fight landed right at the doorstep of The First Son of Texas, Eli McCullough, played by acting vet and former James Bond martini stirrer, Pierce Brosnan. The attack killed the family's best ally and put Charles' brother on the road for emergency surgery.
So it's no wonder the kid goes off at the wake. Goaded into taking on an uninvited guest, pride goes before a fall. There are no uninvited guests at funerals, his father reminds him and the resentment of a forced apology will set off a tragic path.
You can watch this exclusive clip here:
The Son also stars Carlos Bardem as Pedro Garcia, Jess Weixler as Sally McCullough, David Wilson Barnes as Phineas McCullough, with Henry Garrett, Zahn McClarnon, Paola Nunez and Sydney Lucas.
The Son airs on AMC on Saturdays at 9 p.m.