News
The slow demise of The Amazing Race
You might not have heard of it, but The Amazing Race was a US reality show that had real quality to it. Until things started to go wrong...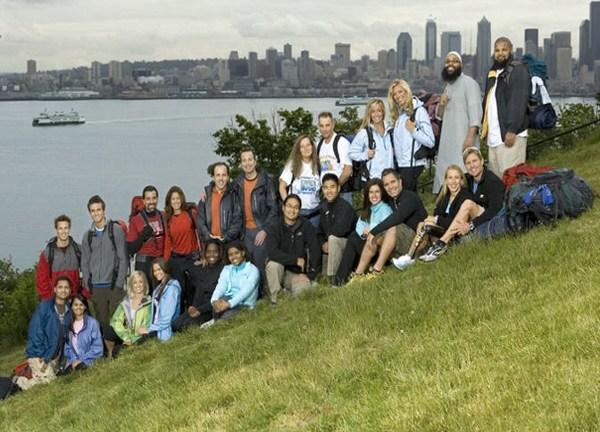 The Amazing Race isn't an phenomena that's made it to mainstream Blighty, and unsurprising it is too. It's a US reality show that for the first few series had a degree of normality and genuineness that wouldn't sit well with the cavalcade of freak shows that we seem to like to feast on.
It pits 11 or 12 (depending on which season you watch) pairs of people around the world, taking on tasks and getting to checkpoints in time. There are eliminations along the way, and the treasure for the first team past the finishing post is a cool $1m.
For the first few series, it was genuinely great. Refreshing, even. The pairs of contestants had interesting bonds, from siblings through partners, to separated parents and parent and child. They each had reasons for racing, which became clear as the challenge commenced.
What's more, even though it's ultimately a whistle-stop tour of the globe that it offered, the show stopped more often than not to observe traditions and cultural significances. It was – shock horror – bluntly educational.
Sadly, though, a few years back it got a little celebrity-infested, with a pair of runners who'd already had their crack at reality TV through Survivor. Sure, the resultant series was interesting, but not for the reasons that had made The Amazing Race so distinct, and all of a sudden we were back to bickering, nastiness and backstabbing.
The series that has just finished, the so-called All Stars, is the epitome of where the show has gone wrong. It was supposedly about ordinary people once upon a time, but the procession of camera hoggers in this season ultimately, come the final round, left the audience with a real problem: there was nobody to root for.
All three of the final teams had displayed enough dislikeable qualities so as to throw off any desire to engage with any of them, and the end result was a season finale where it barely mattered who won. Television had already lost.
Reality television doesn't have to be the mutant colony that is Big Brother, nor does it instantly mean that a show has to be dumbed down to the nth degree. The Amazing Race, to be fair, did try and keep its values in tact throughout its all-star season, but it was crippled from the off by a need to bring back familiar faces to help chase those oh-so-vital ratings.
Logistics, budget and its lack of chav appeal means a UK version of the Race is likely never to happen, and sadly, the path the show's producers have taken means the US version is never likely to be quite so Amazing again. But dig out the season one boxset if you can, and take a look at how impressive proper, intelligent reality TV can sometimes be…