News
The Sinner Season 2: Carrie Coon Will Star
The Sinner Season 2 will be back for another run. Er, how exactly? Read on...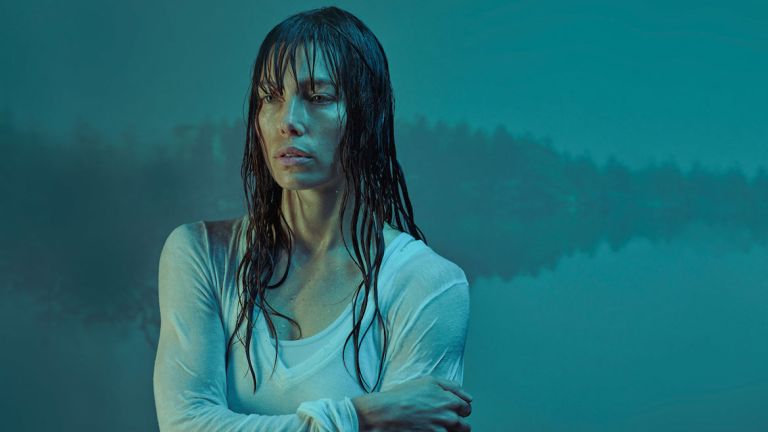 The USA Network found that it had a smash hit on its hands with last year's mystery series The Sinner. The grim and often disturbing show – more of a 'whydunnit' than a 'whodunnit' – starred Jessica Biel as Cora Tannetti, a woman who had repressed past memories in the midst of a very bloody and public murder by her own hands, and Bill Pullman as the spiritually fractious cop determined to get to the bottom of it all.
Well, Bill Pullman will be back for The Sinner season 2, but it seems that Biel and her character will be taking a back seat when the show returns, as Carrie Coon (The Leftovers, Avengers: Infinity War) will be the female lead this time around.
Coon will play Vera, "a formidable, mysterious woman who struggles between upholding the ideals of the community she leads and fulfilling her own desires" in The Sinner, according to EW.
The Sinner Season 2 Release Date
We're now looking at an August 2018 premiere date for The Sinner Season 2.
The Sinner Season 2 Story
The Sinner ended up performing so well on both The USA Network and Netflix (who snagged international streaming rights) that tongues were soon wagging about a possible second season, but there was just one slight problem: the well-received series was mainly conceived as a 'one and done' project, with 8 episodes leaving no stone unturned in Cora's backstory. These days, however, there are always crafty solutions afoot – after all, HBO's Big Little Liesrefused to stick with it's 'limited series' label, and production is now underway on a further season of that, starring Meryl Streep no less! – and Biel soon confirmed that season 2 was in the works.
"We're hoping to set it up and see if we can come up with some amazing and interesting stories. If we get to come back, we're starting fresh again," the actress, who also acts as a producer, said last year. "I will definitely be involved in some way! I hope somebody writes me into the show, if we can figure it out. We will figure it out if it's possible, but we want to be authentic to the show. We want to do what's right for the show as opposed to what's right for me."
Here's the official synopsis:
"In the wake of the Cora Tannetti case, Detective Harry Ambrose (Bill Pullman) is called back to his hometown in distant rural New York to assess a disturbing new crime: an 11-year-old boy's horrific double-homicide & his seemingly inexplicable motive.

"As Ambrose comes to realise there's nothing ordinary about the boy or where he came from, his investigation leads him straight into the hidden darkness of his hometown and pitting him against those who'll stop at nothing to protect its secrets."
Ah! So it seems Pullman will be returning as Detective Ambrose, but we shall have to see if and how Cora Tannetti can be a part of this new mystery.