News
The Simpsons' Treehouse of Horror XXIX Trailer Brings Spores
Comic Book Guy gives upcoming Intrusion of the Pod-Y Switchers segment of Treehouse of Horror XXIX a C+.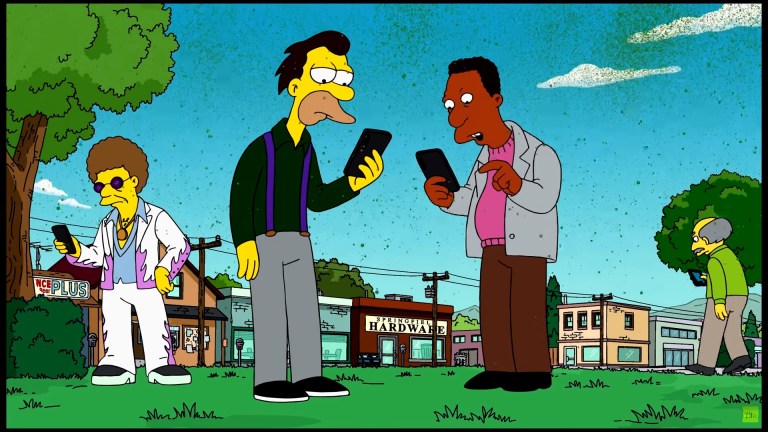 Something green is coming from the icy cold of space, and it's not the envy Futurama feels for the starship SCV 197 Orville. According to Carl's cellphone's news feed, alien spores are landing all around Springfield in The Simpsons' Season 30 Halloween episode, "Treehouse of Horror XXIX," according to The TV Addict.
The Simpsons released a clip from the  "Intrusion of the Pod-Y Switchers" segment, which rips off Invasion of the Body Snatchers, itself a rip-off of The Thing, which was an adaptation of John W. Campbell's 1938 novella Who Goes There?, which he wrote under the alias Don A. Stuart, according to the learned Comic Book Guy. He's seen it all and only grades his own poddish spinoff a C+.
"Treehouse of Horror XXIX" will be presented in "Pain-a-Vision," for a fully immersive experience. You can watch the clip here:
The Simpsons season 30 returns on September 30 with the episode "Bart's Not Dead," which will guest star Emily Deschanel, Gal Gadot, Dave Attell, Pete Holmes, and Jonathan Groff.
Netflix's Ted Sarandos will appear in the episode "I'm Dancing as Fat as I Can" in February.  Tracy Morgan will appear in two episodes: "May Way or the Highway to Heaven" and "Baby You Can't Drive My Car." Scott Thompson plays "Grady" and RuPaul is "Queen Chante" in the episode "Werking Mom." Billy Eichner plays "Billy" in the episode "Krusty the Clown."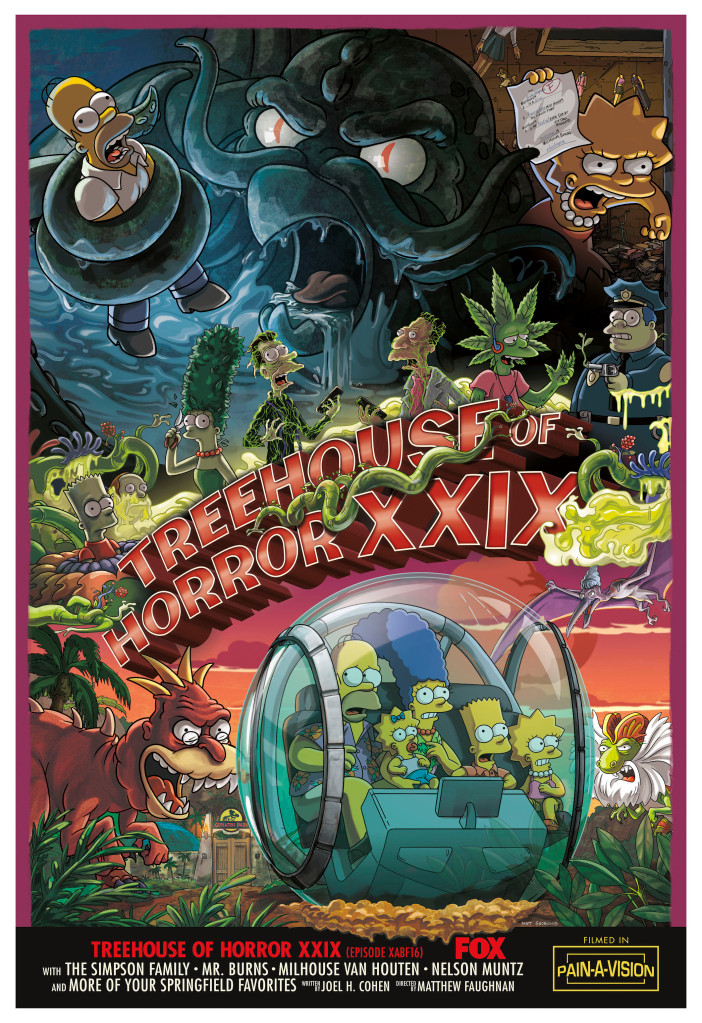 Jane Lynch will play Jeanie in the episode "'Tis the 30th Season." Lawrence O'Donnell plays himself in "Mad About the Toy." Patti LuPone appears in the episode "The Girl on the Bus."Marc Maron plays himself in the episode "The Clown Stays in the Picture." Wallace Shawn shows up as "Wallace" on "I Want You (She's So Heavy)."  Guillermo del Toro will also appear this season.
Dan Castellanta, Nancy Cartwright, Julie Kavner, Yeardley Smith, Hank Azaria, and Harry Shearer will return for their usual duties.
The Simpsons season 30 will premiere on September 30 on Fox.
Read the Den of Geek SDCC 2018 Special Edition Magazine Here!
Culture Editor Tony Sokol cut his teeth on the wire services and also wrote and produced New York City's Vampyr Theatre and the rock opera AssassiNation: We Killed JFK. Read more of his work here or find him on Twitter @tsokol.