News
The Simpsons Movie 2 Is Just A Good Idea Away From Starting
We could live to see The Simpsons Movie 2, if only the writers didn't keep putting the ideas on TV.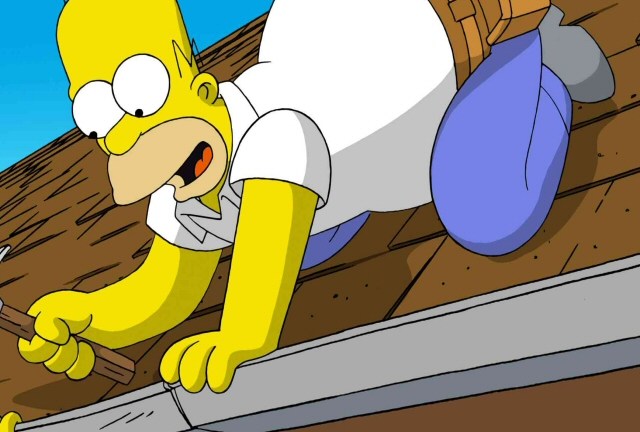 Whether you liked 2007's The Simpsons Movie or not, the producers did. So did most of the critics, 88 percent of them, according to Rotten Tomatoes. The movie won Best Comedy Film at the British Comedy Awards, Best Animation at the first ITV National Movie Awards, and beat out Harry Potter and the Order of the Phoenix at the UK Nickelodeon Kids Choice Awards. Even the yellow-skinned family trailer won a Golden Trailer Award. It was nominated at the 2007 MTV Movie Awards before it even hit theaters, and when it did hit theaters it made $30,758,269 the first day.
With numbers like that, it seem natural that a The Simpsons Movie sequel was a no-brainer.
"We talk about it, but if we do it we only want to do it if it's going to be really good. We would never do it just to cash in, so if it comes out, it's because we believe in it," showrunner Al Jean told San Diego Comic-Con in 2016.
The Simpsons Movie 2 is the spotlight of this week's Forgotten Films. Watch the video or read on below!
The Simpsons team works so hard on the series that they have no time to work on The Simpsons Movie 2. They wind up using every idea they come up with for a full-length film on the series. The producers figured they could fling the Simpson family into space for about an hour and a half, but that only lasted about a half hour when they only sent Lisa and Marge into orbit. It was much easier on the animators, who trained for weeks drawing under zero gravity conditions.
Producer Al Jean says he doesn't want to waste time making a movie just so team Simpson can say they made another movie, and those ideas are so darned good, who wants to wait for a big budget cinematic explosion when there are perfectly good half-hour time slots to slip them in.
And the audience can watch from the couch. The Simpsons even give the family couch its own segment at the beginning of almost every episode.