News
The Shelley Society: Riverdale's Roberto Aguirre-Sacasa Heads HBO Max Horror Series
Riverdale producer Roberto Aguirre-Sacasa heads HBO Max horror series The Shelley Society, and will shop Dracula spinoff The Brides.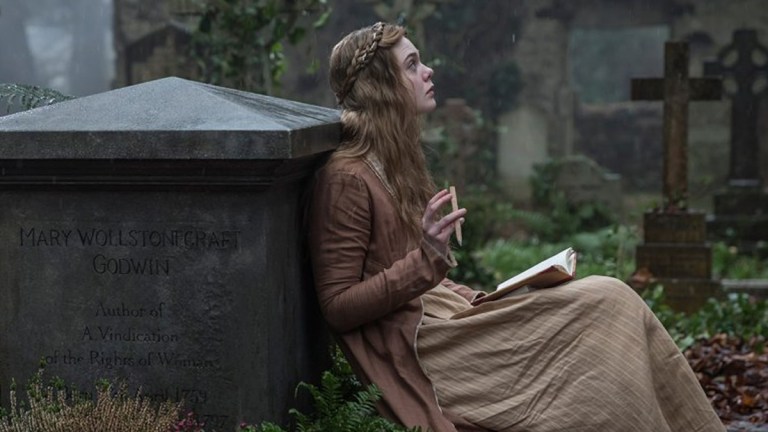 HBO Max, the upcoming streaming service from the premium cable giant, is bolstering its lineup of original content at a rapid pace; a notion exemplified by its most recent order for an irreverently-themed horror series in The Shelley Society.
The Shelley Society will manifest as a Victorian take on The X-Files formula, following the quasi-historic exploits of Frankenstein author Mary Shelley and friends. The series order from HBO will pull the proverbial driver's seat for Roberto Aguirre-Sacasa, according to a report from Deadline. Aguirre-Sacasa – an executive producer behind current reimagined Archie Universe shows The CW's Riverdale and Katy Keene as well as Netflix's The Chilling Adventures of Sabrina – will serve as writer, executive producer and showrunner here, collaborating with Greg Berlanti via Berlanti Productions. Riverdale writers Tessa Leigh Williams and James DeWille will also be onboard.
Further Reading: Afterlife With Archie: The 13 Scariest Moments
The series will depict a young version of Mary Shelley, who moonlights as a hunter of monsters and supernatural threats, joined in this secret endeavor by fellow Romantic era literary forces in her husband, Percy Bysshe Shelley, and Lord Byron. The bestiary of said monsters and supernatural threats will purportedly include a manifestation of Mary's own literary creation, Frankenstein's Monster. A less-fantastical depiction of this historical coterie was depicted in director Haifaa Al-Mansour's 2017 film, Mary Shelley, which starred Elle Fanning (the article's main image), showcasing – amongst an array of personal problems – the author's struggles to get recognition for her genre-shaping literary masterpiece; dramatic elements that appear destined to receive an Abraham Lincoln: Vampire Hunter style treatment here.
Interestingly enough, The Shelley Society is not the only gothic project on the docket of Aguirre-Sacasa, who signed an overall deal with (HBO's corporate parent,) Warner Bros. back in April. He is also set to shop a spec script to networks and streaming platforms, titled The Brides, which is set to be a serial spinoff focused on the seductive harem of bloodsuckers featured in Dracula, known as the Brides of Dracula. This particular project will be executive-produced by Aguirre-Sacasa along with Greg Berlanti and Sarah Schechter of Berlanti Productions, with a preliminary search for actresses to play the starring roles reportedly already underway. This script will be Aguirre-Sacasa's second attempt with the property after he was to field a Brides of Dracula TV project for NBC back in late-2015.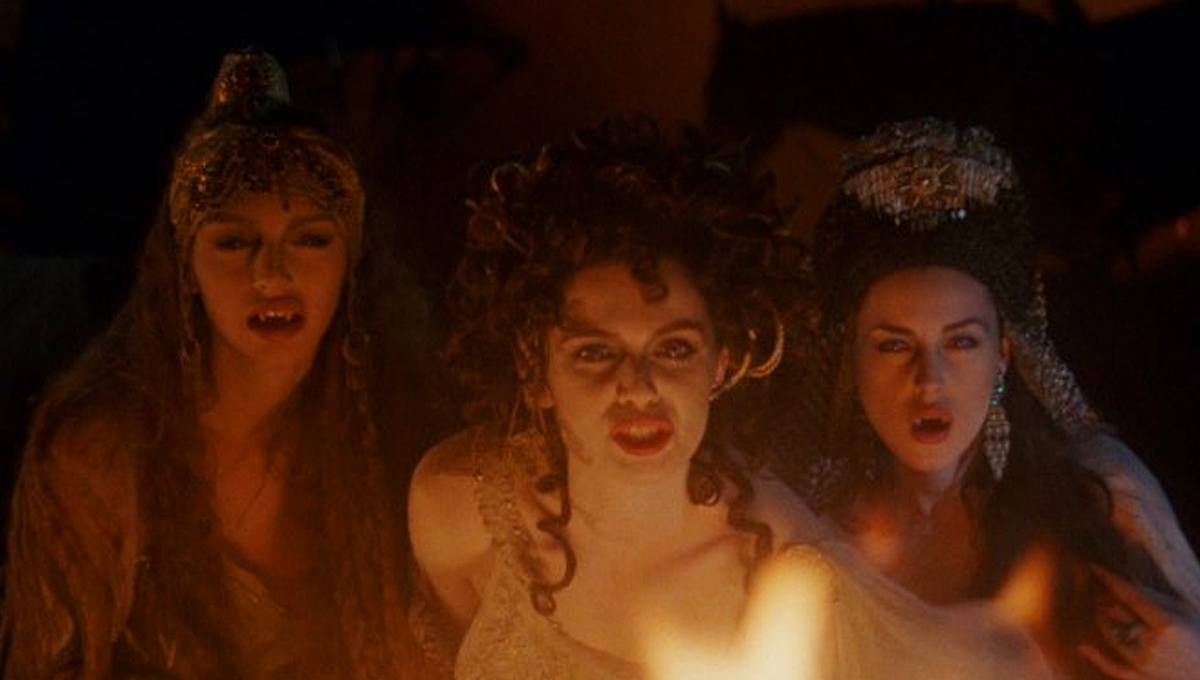 The Brides is being described as "a vampire soap" that will be defined by horror and sexuality, set to showcase "empowered, immortal women" and their most-likely immoral actions to maintain their wealth, prestige and legacy of their non-traditional (well, non-living,) family. The trio of classic characters – who traditionally meet destruction at the hands of Van Helsing after failing to seduce him – have been depicted in just about every live-action iteration of the Bram Stoker story (pictured immediately above played by Monica Bellucci, Michaela Bercu and Florina Kendrick in director Francis Ford Coppola's 1992 movie), and were the title characters of the 1960 film, The Brides of Dracula.
This is an auspicious set of projects for Aguirre-Sacasa, who brings television experience from the aforementioned Riverdale, Sabrina and upcoming Katy Keene as well as Supergirl, Glee and, a decade ago, was a staff writer for HBO drama Big Love. He also wrote the screenplay to the 2013 Carrie remake movie, along with stage musicals of American Psycho, Magic Mike: The Musical and Spider-Man: Turn Off the Dark.
We'll keep you updated on HBO Max's The Shelley Society and the imminently-shopped would-be-series, The Brides, as the news arrives!
Joseph Baxter is a contributor for Den of Geek and Syfy Wire. You can find his work here. Follow him on Twitter @josbaxter.