News
The Secrets of Twin Peaks Season 3
Mark Frost dropped some clues that may help Twin Peaks fans interpret the baffling season three.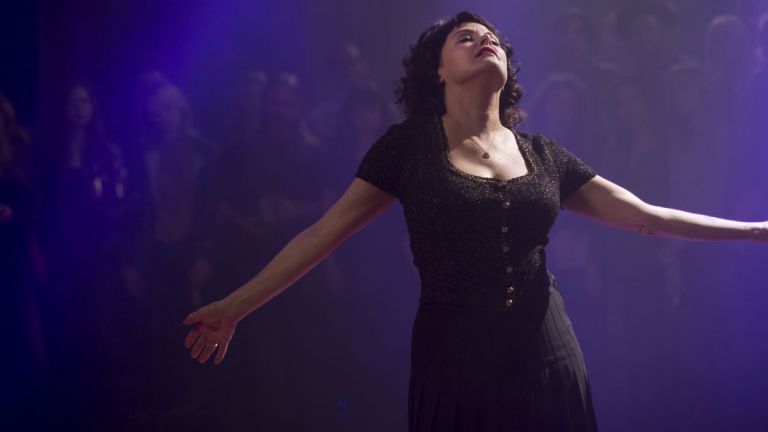 To say Twin Peaks season three was difficult to deceiper is putting it mildly. Confusing, nonsenical, frusterating, and even beautiful at times, many fans were left to their own devices to figure out what the hell was going on. While Twin Peaks co-creator David Lynch has often remained tight lipped about explaining his decisions, co-creator Mark Frost let fans in on a few choice insights from the creation of the third season.
Speaking at the Austin Film Festival, Twin Peaks fan Davey Morrison D. recorded some of what Frost said. Below are some selected bits that could help fans begin to decipher the season. To read the full list head over here.
– The passage of time was a central thematic interest. 
– "The Odyssey" was a big influence on the season.
– The season was written very much in response to the crisis and subsequent global panic of 2008-2009.
– The scene where Candy hits Rodney Mitchum with the remote was conceived by Lynch after a light fell on Robert Knepper on set, leaving a mark that he then had to explain narratively.
– The original script for the third season, Audrey had recovered from the bomb and was running a hair salon. She interacted with her son, Richard, who apparently treated her as poorly as he does his grandmother.
It wasn't until they were already shooting that Lynch had other ideas for the characters. He called Frost to let him know and to send him the new scenes. Lynch wrote those scenes himself and Frost signed off on it, feeling that it was more exciting than what they had originally come up with.
– For Frost the Cooper story was much about a character who had not yet inegrated his shadow self to become a full person.
– Frost felt there needed to be an origin story for the evil in this world and that's where episode eight came from. The script for the entire episode was only around twelve pages. He said, without any further explanation, "I hope you figured out who she (the little girl in episode right) was by the end."
It may not make the entire third season make sense but it's a start. 
!rettiwt no mih wolloF .yelleK sumahS htiw klaw eriF
Read the full Den of Geek NYCC Special Edition Magazine right here!