News
The Secret World of Alex Mack Complete Series Coming to DVD
All four seasons of '90s Nickelodeon favorite The Secret World of Alex Mack will be available on DVD for the first time!
"I'm Alex Mack. I was just an average kid until an accident changed my life. Since then, nothing has been the same."
Fans of classic Nickelodeon (specifically SNICK) will remember those words from the opening of The Secret World of Alex Mack, which at long last will finally be available in a complete series set. All 78 episodes from this fan favorite teen series will be released by Mill Creek Entertainment on August 1, 2017. 
Originally running from 1994 to 1998, The Secret World of Alex Mackcentered on the exploits of Alex Mack, your average teenage girl, simply trying to make it through her transition to junior high. After enduring her first day of junior high, Alex is almost hit by a truck leaving a chemical plant. The incident leaves Alex drenched in a mysterious chemical named GC-161. She soon realizes this substance had a strange effect on her: she is overwhelmed with the discovery that she has developed superpowers and must keep them under wraps. She gets by with the help of her older sister Annie and best friend Raymond to remain under-the-radar.
You can find the cover for the DVD release below.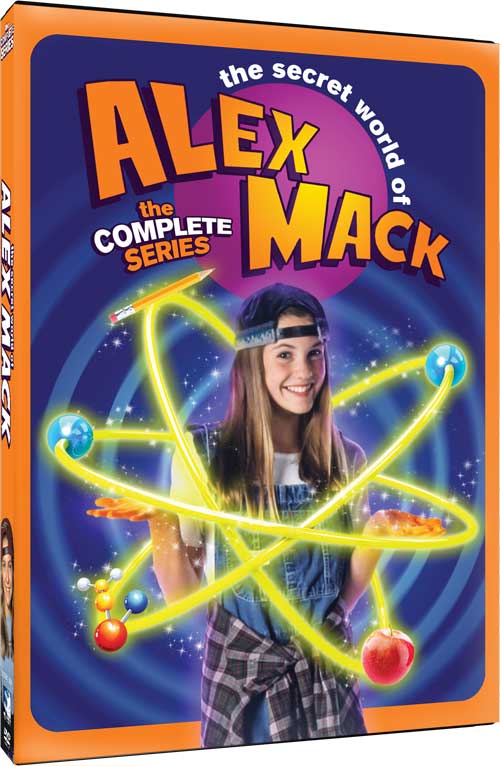 Jeff Hayne, VP of Content Acquisition for Mill Creek Entertainment says the company is excited to finally bring this iconic series to DVD in its entirety. "There is so much nostalgia for the '90s in current pop culture, that parents who loved this show as teens can share this beloved series with their kids."