News
The Rain Trailer: Netflix Apocalyptic Danish Series
Netflix series The Rain depicts a world in which a rain-carried virus has wiped out most of humanity.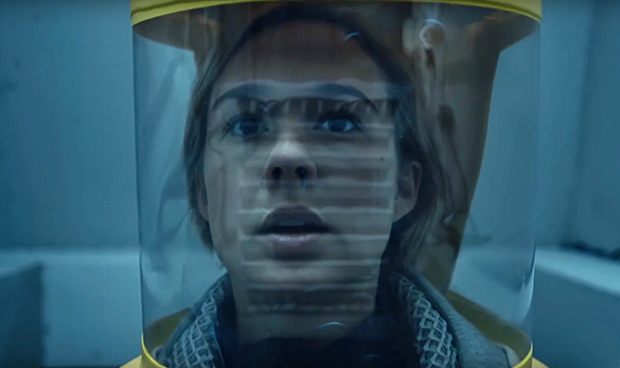 While the water-sustaining trickle of rain is usually a welcome sound in survival scenarios, Netflix's The Rain trailer is ready to give that concept a frightening new apocalyptic spin. The series, manifesting as Netflix's first original production for Denmark, will arrive stateside after the streaming giant recently scored a subtitle-strewn hit (yielding a quick Season 2 renewal,) with the German horror series, Dark.
Gene Kelly couldn't have imagined a scenario in which singing in the rain can lead to the instant contraction of a virus potent enough to wipe out the human race. Yet, Danish Netflix series The Rain depicts just that.
The Rain Trailer
The newest The Rain trailer expands upon the previous clip, showing the outset of the rain-drop-dodging apocalypse; a scenario in which April showers are especially deadly. However, the struggle of the show's young group of survivors is also front and center here, showing the strength that they draw from the quickly-drowning concept of hope.
Here's the previous The Rain trailer, which focuses on the struggle of a group of young survivors in Denmark, huddled together in a bunker, living a life in which going outside requires the fashion statement of a HAZMAT suit during cloudy days. Desolate images of the rain-riddled world contrast with the drama amongst the gutsy youths. However, a bit of luck will be needed after circumstances force them to brave the deadly droplets on a journey across Scandinavia to find a new home.
The Rain Release Date
The Rain is forecasted to arrive on May 4 on Netflix.
The Rain Story
Here's the official synopsis of the series:
The world as we know it has ended. Six years after a brutal virus carried by the rain wiped out almost all humans in Scandinavia, two Danish siblings emerge from the safety of their bunker to find all remnants of civilization gone. Soon they join a group of young survivors and together set out on a danger-filled quest through abandoned Scandinavia, searching for any sign of life.

Set free from their collective past and societal rules the group has the freedom to be who they want to be. In their struggle for survival, they discover that even in a post-apocalyptic world there's still love, jealousy, coming of age, and many of the problems they thought they'd left behind with the disappearance of the world they once knew.
The Rain is the creation of the trio of Jannik Tai Mosholt, Christian Potalivo and Esben Toft Jacobsen. Its cast consists of names such as Alba August, Lucas Lynggaard Tønnesen and Mikkel Boe Følsgaard.