News
The Purge Season 2 Trailer Debuts
The Purge will return to USA Network for season 2 in October.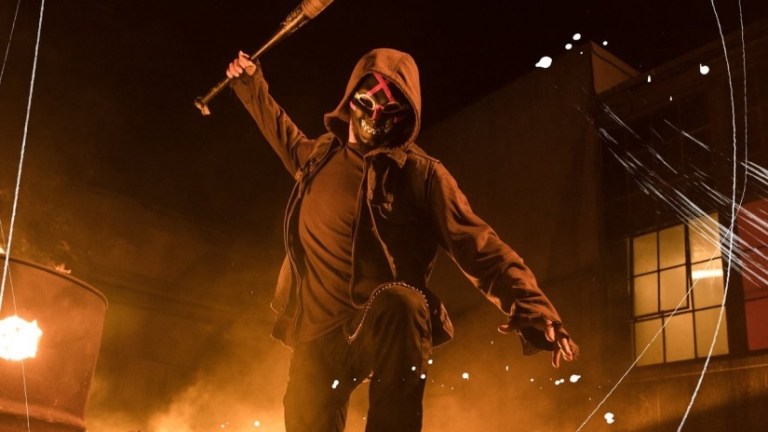 The Purge season 2 will continue to terrify citizens everywhere on USA Network. The network confirmed The Purge Season 2 renewal, another sign of the network's continued commitment to scripted genre programming. Who would have thought that a series of subversive b-movies would spark a successful TV series, right? 
The first season was executive produced by James DeMonaco (the creator of the franchise and director of all but one of the films) and Thomas Kelly, who served as the showrunner. Presumably DeMonaco, ringmaster of all things Purge related, will return for The Purge Season 2.
Here is everything we know about The Purge season 2.
The Purge Season 2 Release Date
The Purge Season 2 will premiere on USA Network on Tuesday, October 15. 
The Purge Season 2 Trailer
The Purge season 2 trailer is here! "Without the Purge, this is what our world could look like everyday."
The Purge Season 2 Cast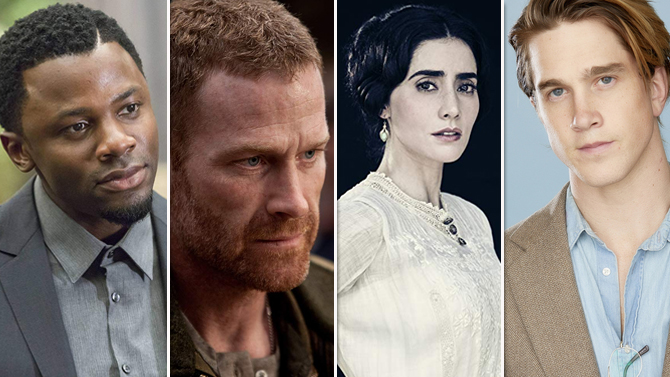 Pictured immediately above, left-to-right, the new series regulars, revealed via Deadline, consist of the following:
Derek Luke (13 Reasons Why, The Americans) will play Marcus Moore, "an accomplished professional with a loving wife and a beautiful house whose seemingly perfect life is shattered when an assassin breaks into his house on Purge night."
Max Martini (The Order, Pacific Rim) will play Ryan Grant, described as "unassuming yet laser-focused," who "spends his entire year precisely preparing for a massive once-a-year Purge heist with his long-time crew."
Paola Nuñez (The Son, Bad Boys for Life) will play Esme Carmona, described as "a top employee at an NFFA surveillance center," who has "dedicated her life to spotting crimes and digitally tagging lawbreakers."
Joel Allen (Room 104, Never Goin' Back) will play Ben, described as "a clean-cut, fraternity member from a middle-class suburban family." However, "Ben's life changes forever when he goes out on Purge night for the first time."
The series also announced recurring roles for Rochelle Aytes (Mistresses) and Danika Yarosh (Greenhouse Academy). 
The Purge Season 2 Details
"USA Network is so proud to be the television home for the iconic franchise, The Purge," said Chris McCumber, President, Entertainment Networks for NBCUniversal Cable Entertainment in a statement. "The partnership and creative trust of Jason Blum and everyone at Blumhouse Television and Universal Pictures ensured The Purge's successful transition from film to TV – and, along with Universal Cable Productions, we look forward to digging even deeper into the mythology in Season 2."
The first season takes place during the 10th Purge, leaving room for the franchise explore other areas of the Purge timeline in season two. 
"James Demonaco has done it again: the propulsive and compelling story he crafted for Season 1 of The Purge truly resonated with audiences in a significant way," said Jason Blum, founder of Blumhouse.  "We are thrilled to embark on Season 2, and can't wait to bring more of James' vision to USA and fans of The Purge."
You can read all of our reviews from the first season of The Purge TV series right here.
Mike Cecchini is the Editor in Chief of Den of Geek. You can read more of his work here. Follow him on Twitter @wayoutstuff.
Joseph Baxter is a contributor for Den of Geek and Syfy Wire. You can find his work here. Follow him on Twitter @josbaxter.