News
The Punisher Season 2 Villain Confirmed in Behind the Scenes Video
As filming continues on the second season of Marvel's The Punisher, Frank Castle confronts a familiar villain (spoilers)...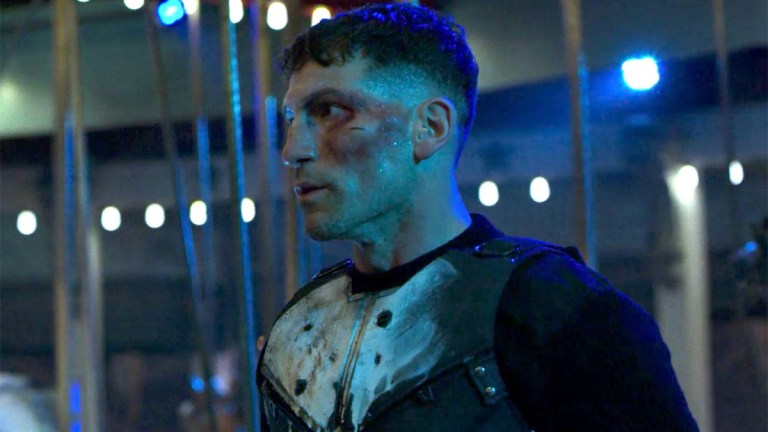 If nothing else, it looks like The Punisher was a success with fans. While critical reviews were mixed (as they tend to be with Marvel's Netflix shows), fans devoured Jon Bernthal's intense, emotional performance as Frank Castle, and now he'll be returning for a second season, along with some brand new players.
Filming on The Punisher season 2 is continuing, and a brand new behind the scenes video has emerged that features Frank facing off against his nemesis.
Yep, Billy Russo (Ben Barnes) and his Frank-mangled face are back, and Jigsaw is looking like he'll be a real, and very public, problem going forwards. Ya shoulda killed him when ya had the chance, Frank!
UPDATED…VIDEO REMOVED AT REQUEST OF MARVEL. We have more information on the return of Billy Russo as Jigsaw right here if you need it. Sorry about this…can't argue with Marvel.
Jigsaw is one of The Punisher's bigger villains, if you're not familiar with the comics, and Frank set his former friend, along with his dashingly handsome face, on the road to ruin back in the closing scenes of season 1. He appears to be revealing the extent of the damage in the above video. Yikes.
The Punisher Season 2 will arrive later this year or early in 2019. Here's everything we know about the series so far.