News
The Punisher Season 2: Release Date, Trailer, Cast, Villain, Story, and News
Here's everything we know so far about Marvel's The Punisher Season 2 on Netflix, from the cast to the potential release date.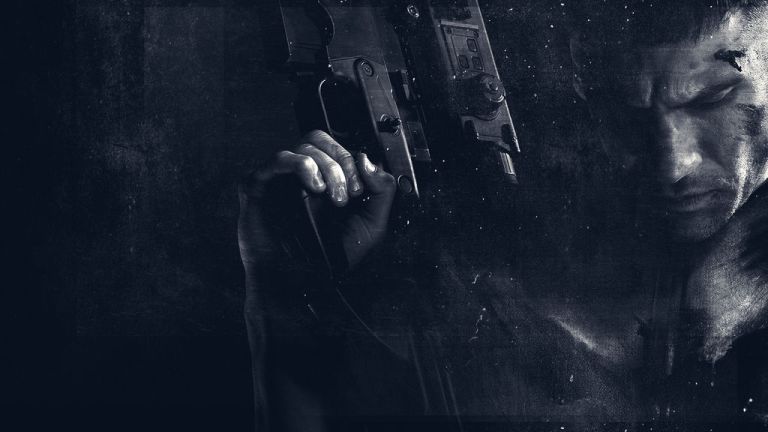 See you soon, Frank.
The Punisher Season 2 Trailer
And finally, here's the first full trailer for The Punisher Season 2!
Here's the earlier teaser.
The Punisher Season 2 Cast and Characters
Of course, Jon Bernthal will return as Frank Castle (he told us all about Frank's arc this season, and you can read about it here) and Amber Rose Revah will be back as Dinah Madani. But this season will also feature some new characters. 
Josh Stewart is playing John Pilgrim, described as "a man whose calm exterior belies a ruthless interior. Despite having left behind a life of violence, circumstances will force him to use his old skills and bring him into Frank Castle's world." 
Supergirl alum Floriana Lima is Krista Dumont, "a smart, compassionate, and driven psychotherapist for military veterans."  
Giorgia Whigham is Amy Bendix, "a street-smart grifter with a mysterious past."
"Josh, Floriana and Giorgia are all remarkable talents and we can't wait for the audience to see what we have in store for them in the second season of Marvel's The Punisher," said Jeph Loeb, Executive Producer and Head of Marvel Television in a statement.
"We are incredibly excited to have Josh, Floriana and Giorgia joining the cast of Marvel's The Punisher and seeing them bring their talents to the next chapter in the Frank Castle story," added Steve Lightfoot, Showrunner and Executive Producer.
Corbin Bernsen is Anderson Schultz, described as "an extremely wealthy man who's grown accustomed to getting his way.  His power and legacy are of prime importance, and he'll implement less-than legal means to further those ends."
further reading – The Punisher: The Bloody Legacy of Marvel's First Superhero Movie
Smallville vet Annette O'Toole will play Eliza Schutz, described as "a conniving, wealthy woman, cut from the same manipulative cloth as her husband, Anderson."
"We are delighted to have Annette and Corbin join the remarkable talent this season," said Jeph Loeb, Executive Producer and Marvel's Head of Television in a statement, "Our audience will enjoy them in very unexpected but perfectly cast roles."
"I'm very excited to have actors of this caliber and talent of Corbin and Annette joining us on Marvel's The Punisher," added Showrunner and Executive Producer Steve Lightfoot.
But perhaps the most exciting piece of this news is that Ben Barnes is going to return as Billy Russo, and we know what that means…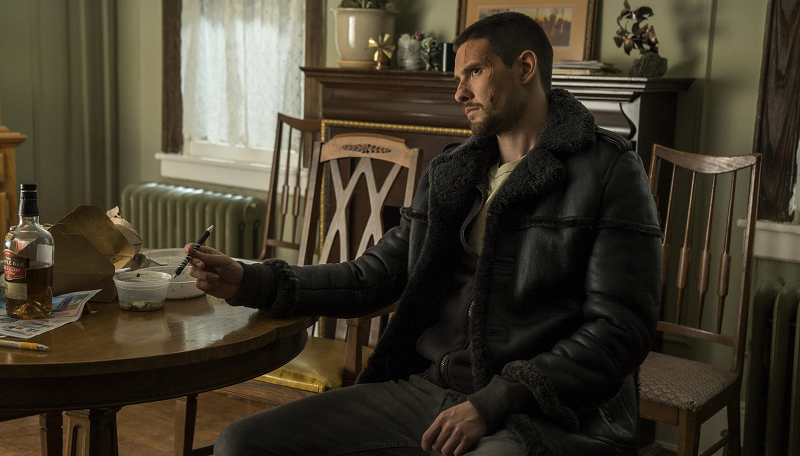 The Punisher Season 2 Villain
When The Punisher Season 2 happens, Ben Barnes is ready to return as the villain. "I think it's really interesting after having everything that you have made your foundations on in terms of the way that you come across to the world: his looks, the business that he's built up…that's all been literally shattered," he told us in an interview shortly after season 1 concluded. "We'll literally see it on his face. And so I think that there's great opportunity to explore what that does to his mind and what it is that he even remembers. I have no idea what kind of parameters they're going to give me to toy with it but I've certainly got lots of ideas about he could be."
Here's the official synopsis for The Punisher Season 2:
"Frank Castle (Jon Bernthal) can run but he can't hide from who he's meant to be. Season two finds Frank in all too familiar territory. With Castle's former brother-in-arms Billy Russo (Ben Barnes) slowly beginning to heal from the traumatic brain injury Frank inflicted on him, it's only a matter of time before Billy starts to put the pieces of the puzzle back together."
So what's next for Frank Castle on The Punisher Season 2? We went behind the scenes of the new season and learned about what to expect. Read all about it here.