News
The Prisoner Returns as Comic Series in 2018
Titan Comics will publish a series based on The Prisoner in honor of the classic show's 50th anniversary.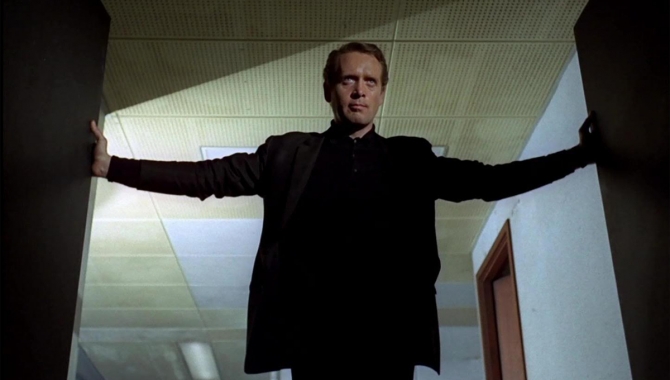 "I am not a number! I am a free man!"
If you've never seen cult classic TV series, The Prisoner, now would be a fine time to check it out. Cerebral, subversive, and with a strong anti-authoritarian streak, it feels particularly relevant today. Imagine if Daniel Craig's James Bond suddenly and without explanation retired from his 007 gig, and was promptly packed off to a mysterious village, where the residents have their needs pleasantly provided for them, but have no actual freedom to leave…or do anything the shadowy leaders disapprove of. The Prisoner is quirky and psychedelic, led by TV superspy Patrick MacGoohan, and it fits nicely along other classic genre shows of the era like the original Star Trek and Batman. It's influence spread through garage punk and psychedelic music (not to mention a killer Iron Maiden tune) and into the pages of Grant Morrison's trippy spy masterpiece, The Invisibles.
Now Titan Comics have enlisted writer Peter Milligan and artist Colin Lorimer to bring the show to comics. This isn't the first time The Prisoner has found its way to the page, there was an interesting DC Comics prestige format series in the '80s that continued the story of the show's single season, for one thing. Right now, there's no word on what kind of take on the material Milligan and Lorimer are planning, or where it will fit in the show's bizarre timeline.
"For a story where all is ambiguous, it's hardly surprising that everyone takes from The Prisoner something different; like most people I had my own theories, my own twisted notions – mostly Kafkaesque and existential – of what was really going on in those mock Italianate dwellings.  Personally the stranger and more baffling it was the better it suited me," Peter Milligan said in a statement. "So what an honor it is now, thanks to Titan Comics, to be writing Number 6's successor into that enigmatic and beguiling world. And how cool it is to imagine that while I'm writing this new iteration of The Prisoner, I am at least for a while… number one." 
The Prisoner will arrive in 2018.
Read the full Den of Geek NYCC Special Edition Magazine right here!