News
The Path Season 3: Trailer, Release Date, Cast
The Path Season 3 is a go! Hulu has renewed the drama for another season...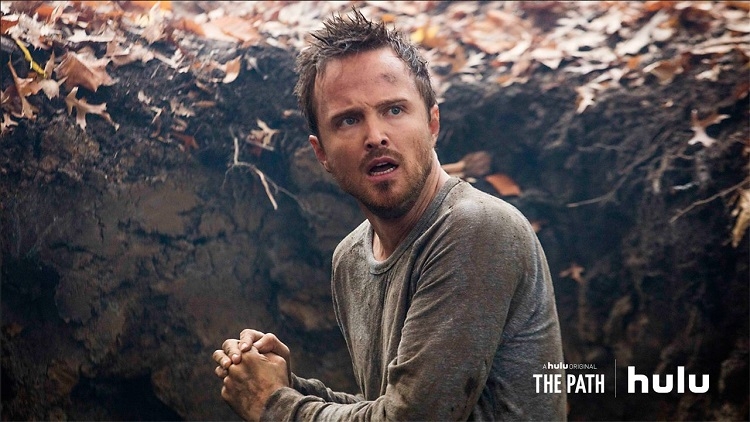 The Path Season 3 is happening! Hulu announced that the religious drama series about the members of a fictional cult known as Meyerism will return for another season, with creator/showrunner Jessica Goldberg.
Aaron Paul, Michelle Monaghan, and Hugh Dancy will return for the upcoming season as the show continues to examine the family and relationships at the center of this controversial cult. 
The Path Season 3 Trailer
Hulu just dropped the trailer for the upcoming season. Check it out…
The Path Season 3 Release Date
The Path returns on January 17th to Hulu. Like Season 2, Season 3 will also have 13 episodes. (Season 1 was slightly shorter at 10 episodes.) 
We spoke to Goldberg about The Path Season 2 and what it has meant to be able to expand this world past the relatively intimate focus of Season 1. She said:
Well the first season is actually kind of small in a weird way. It's these three characters and this marriage. I just felt really excited about expanding this world and letting us see a little more of this religion. We actually get to see the Meyerists out in the world. And then it also just felt fun to push and heighten all of that 'what people do behind closed doors' material, too.
It will be interesting to see the world of The Path expand (or not) in Season 3. Personally, I'm all for seeing more of Hugh Dancy's "tragically-flawed" Cal, the leader of the show's cult. Speaking about his character in particular, Goldberg said:
They're all amazing actors, but it's so fun to write for characters that are tragically flawed, especially when people like Hugh Dancy are bringing them to life. We have such compassion for him in the writers room though. He does awful things, but we just love him. He is an addict. He's just got that impulse that he can't shut down and he's deeply flawed in that way. It's just so much fun to write, especially with how Hugh plays it.
For those who want to catch up during the hiatus, Seasons 1 and 2 of The Path are currently available to binge on Hulu.