News
The Passage Canceled by Fox, No Season 2
The first season of Fox's The Passage was supposed to be a prequel for a very different second season... which we'll never get to see.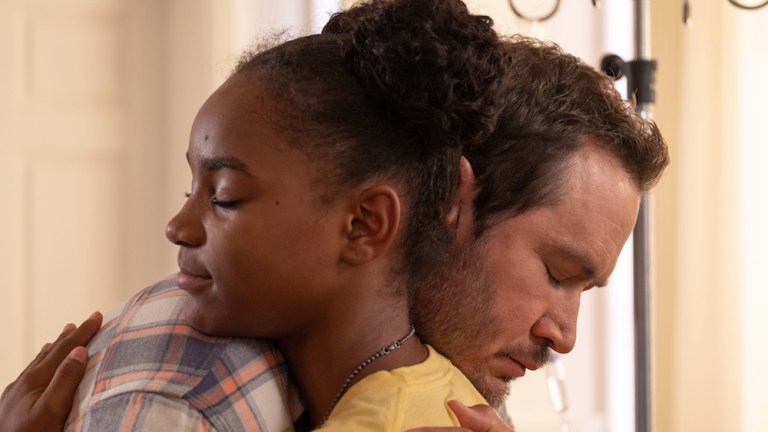 The Passage has been canceled by Fox. – Sorry, fans, we're not sugarcoating it.
With the timeline of the show's source material spanning centuries, The Passage season 2 seemed like an absolute necessity in order to do justice to Justin Cronin's apocalyptic novels. The series, which launched on January 12, came out of the gate nabbing a 1.3 rating in the adults 18-49 demographic, with 5.218 million viewers in Live+same day. However, its 10-episode season ended on a low, with a two-part finale on March 11 only managing to attract – in the same metrics – a 0.7 rating and a total of 3.122 million viewers. Consequently, the writing was already on the wall.
While our reviews were mostly positive, audiences were apparently not hungry enough to support the show on a level to justify another season of its vampiric virals hungry for human blood. Without getting into spoilers for its first, now-only, season finale, the first ten episodes were intended as a prelude to a whole different type of show. Whereas season 1 was more of an outbreak/government conspiracy tale, The Passage season 2 would have likely showcased a story of survival in a future dealing with the fallout of the world's response to the problems that arose from Project Noah, which traded a devastating bird flu for a whole new breed of human.
Further Reading: The Passage Trilogy is a Modern Horror Masterpiece
Yet, after an uneven pilot that garnered some pre-season criticism, and led to a less-than-fresh Rotten Tomatoes rating, The Passage did manage to come into its own and gain some footing, story-wise. Moreover, Mark-Paul Gosselaar successfully shook his Saved by the Bell audience association to pull off an action hero persona with a heart of gold, helped in large part to great chemistry with and wonderful acting from young actor Saniyya Sidney of Hidden Figures. The show fell into some B-movie vampire tropes at times but avoided many others as well, creating both sympathetic virals and deplorable humans rather than keeping everything black and white.
Ultimately, those positives were not enough for Fox to justify The Passage season 2. Thus, fans who were anxious to see what became of the braided archer that Amy Bellafonte was destined to become in 2119 will be left disappointed.
For the sake of recent nostalgia, check out our discussion of the first few episodes of The Passage on the Sci Fi Fidelity podcast:
Subscribe: Apple Podcasts | Spotify | Stitcher | Acast | RSS
Michael Ahr is a writer, reviewer, and podcaster here at Den of Geek; you can check out his work here or follow him on Twitter (@mikescifi). He co-hosts our Sci Fi Fidelity podcast and voices much of our video content.