News
The Order Netflix TV Series Release Date, Trailer, Story, Cast, and News
The Order will bring its own spin on supernatural horror and secret societies to a college campus courtesy of Netflix.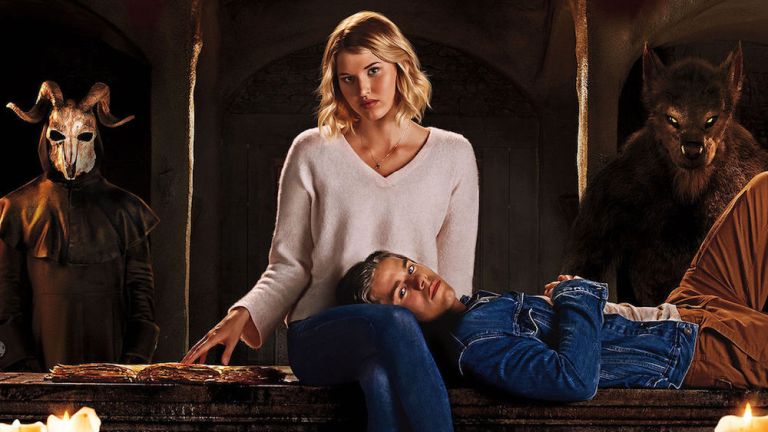 Netflix has a new horror series coming this spring called The Order, which joins the likes of Chilling Adventures of Sabrina on the network with its blend of magic, supernatural creatures, and frights galore. From the minds of Canadian writer/producers Dennis Heaton (Ghost Wars) and Shelley Eriksen (Continuum) on behalf of Nomadic Picture, The Order will follow a college freshman as he seeks a hidden world of magic to help with avenge his mother's death. Here's everything we know so far about the series coming soon to the streaming service.
The Order Netflix TV Series Release Date
Netflix has ordered ten episodes of The Order, each approximately an hour long. The release date for the season is set to be March 7, 2019, so we won't have long to wait for the show to premiere.
The Order Netflix TV Series Trailer
The latest trailer for The Order shows Belgrave University freshman Jack Morton being inducted into the titular Hermetic Order of the Blue Rose, a hidden magical society.
The Order Netflix TV Series Story
The Order has some familiar supernatural elements, but its take on a secret society on a college campus combined with the threat of werewolves gives the show its own special flavor. Here's the official synopsis from Netflix:
College freshman Jack Morton joins a fabled secret society, The Order, where he is thrust into a world of magic, monsters and intrigue. As Jack goes deeper, he uncovers dark family secrets and an underground battle between werewolves and the magical dark arts. The Order is a magical and terrifying journey to uncover our true selves…and the monsters that hide within.
The Order Netflix TV Series Cast
Jake Manley of Heroes Reborn will star in The Order as Jack Morton, through whose eyes viewers will learn about the secret magical organization hidden at Belgrave University. In the trailer, we also spotted Sarah Grey, known for her role as Stargirl in Legends of Tomorrow, who in the process of giving Jack the campus tour as a student named Alyssa, uncovers his interest in the Hermetic Order of the Blue Rose and as his mentor warns him about the dangers of misunderstanding the cost of using magic.
The Order will also feature genre television fixture Matt Frewer of Orphan Black, True Blood shapeshifter Sam Trammell, and Max Martini of Revenge as a character named Edward Coventry, who is apparently the Grand Magus of the Hermetic Order.
More on The Order as we learn it…
Listen to the latest Sci Fi Fidelity podcast:
Subscribe: Apple Podcasts | Spotify | Stitcher | Acast | RSS
Michael Ahr is a writer, reviewer, and podcaster here at Den of Geek; you can check out his work here or follow him on Twitter (@mikescifi). He co-hosts our Sci Fi Fidelity podcast and voices much of our video content.