News
The Office Revival Being Considered at NBC
Could the Scranton branch of Dundler Mifflin be opening its doors again so soon?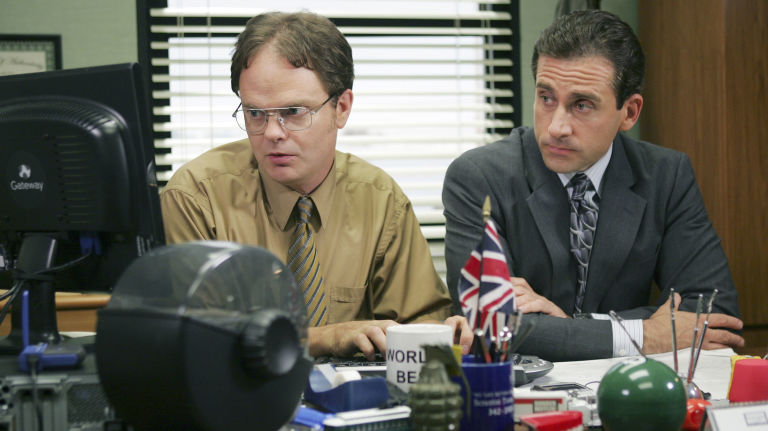 It's been a scant four years since The Office went off the air, but NBC is reportedly already considering a revival.
According to TVLine, the network is looking to bring back the workplace comedy for the 2018-2019 season. How similar would The Office revival be to the American adaptation of the British mockumentary? It would reportedly still be set in Scranton branch of the Dundler Mifflin paper company, and would showcase a mix of new and returning cast members. (So start making your requests now.)
As you might have guessed Steve Carell, aka office manager, etc. Michael Scott, would not be returning for the show, though the show would bring in a new regional manager/boss character for the revival.
The Office ran for nine seasons on NBC before closing its doors in 2013. This is particularly impressive given that the British TV show created by Ricky Gervais that it was based on ran for only two seasons for a total of 12 episodes (plus two specials!). 
"We often talk about The Office," NBC president Bob Greenblatt told Deadline in August during a revival wishlist conversation. "I've talked to Greg [Daniels] four times over the past few years. It's always, 'Maybe someday, but not now.' There is certainly an open invitation, but we don't have anything happening right now. If he wants to do it, I would do it."
Has "now" finally come? More news as we hear it.