News
The Nightly Show's Larry Wilmore Heads to ABC
Comedy veteran Larry Wilmore finds life after Daily and Nightly Show.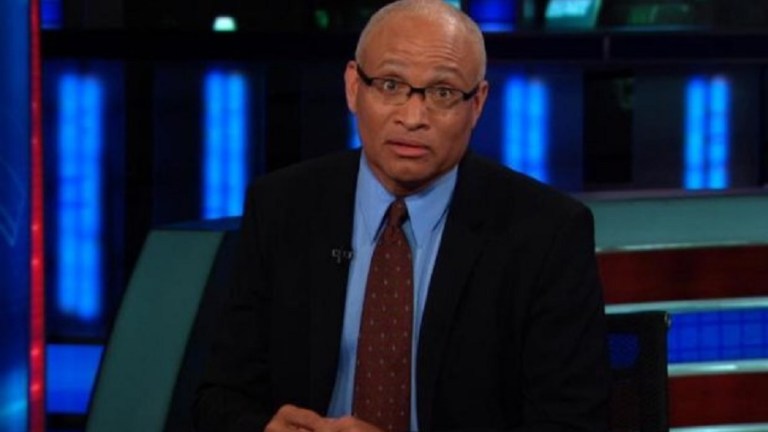 Larry Wilmore, who was the Senior Black Correspondent on the Jon Stewart-era The Daily Show and part of a historic TV pairing when Trevor Noah led into his The Nightly Show, signed a multi-year deal with ABC Studios. Wilmore will develop his own series and supervise other show creators.
"I'm excited beyond words to be back at ABC and look forward to this creative partnership," Wilmore said in a statement. "Disney took a chance on me as a young writer years ago and so I'm thrilled to return to the Mouse House. I hope my room still looks the same."
This is a return to ABC for Wilmore, who started his TV writing career on the show Sister, Sister.
"We're thrilled to welcome Larry Wilmore back to ABC Studios," ABC Studios President Patrick Moran, said in a statement. "We worked closely with Larry while we were developing black-ish and are looking forward to what's coming next from this incredibly talented writer/producer."
Wilmore hosted The Nightly Show for 20 months before it was cancelled this past August. Before Comedy Central pulled Wilmore into late night parody news, he was executive producer and showrunner on the first 13 episodes of ABC Studios' Black-ish.
Wilmore also co-created HBO's Insecure with star Issa Rae, which was recently renewed for a second season. He created The Bernie Mac Show and The P.J.'s. , which he co-created with Eddie Murphy, Steve Tompkins and The Simpsons' Matt Groening
SOURCE: VARIETY