News
The Must-Watch TV Shows of 2015
Our staff compiles our list of the must-watch programs heading to TV that we're excited about!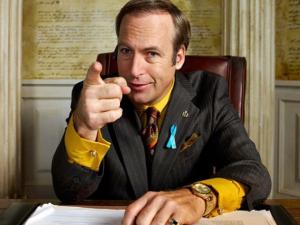 Television was supposed to die with the advent of the internet, just as the radio was with the arrival of television, and so on and so forth. But in the last decade, television has become one of the most celebrated and reveled mediums. Internet culture has made water-cooler moments instantaneous, serialized prestige dramas litter networks ­— everyone from FX to WGN have their own — and streaming services like Netflix and Hulu Plus help busy viewers stay in the loop with their favorite shows. ­
Other television trends, like anthology series, are luring big-screen talent to the once looked down upon small screen, and studios like Marvel are using TV in multi-media experiments in storytelling and brand extension. Television is the place to be, and 2015 will only see a bigger onslaught of must-watch programs flooding your living room screens.
So join us as the Den of Geek US staff compiles a list of the must-watch shows that we're most excited for in 2015.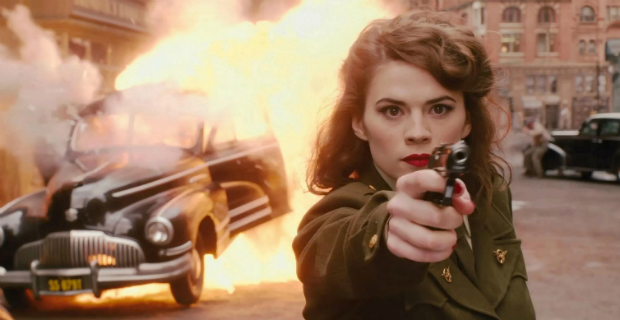 Marvel's Agent Carter (air date: January 6, 2015, ABC)
Even if you aren't a fan of Agents of SHIELD, if you dig the vibe that Marvel is putting out there, you should probably give Agent Carter a shot. Aside from the fact that it has a cast that includes Hayley Atwell and Dominic Cooper as Agent Carter and Howard Stark, respectively, it's the show that will be least bound to the Marvel Cinematic Universe in terms of its storytelling. Agent Carter has a beginning (1947) and an endpoint some time after that, but it's not likely to get tangled up waiting for spoilers to arrive in whatever the next movie on the calendar is. It's also the show with the most cinematic firepower behind it, with directors like Joe Johnston and Joe and Anthony Russo already helming episodes. Plus, it's only eight episodes, so we don't have to deal with case of the week nonsense. – Mike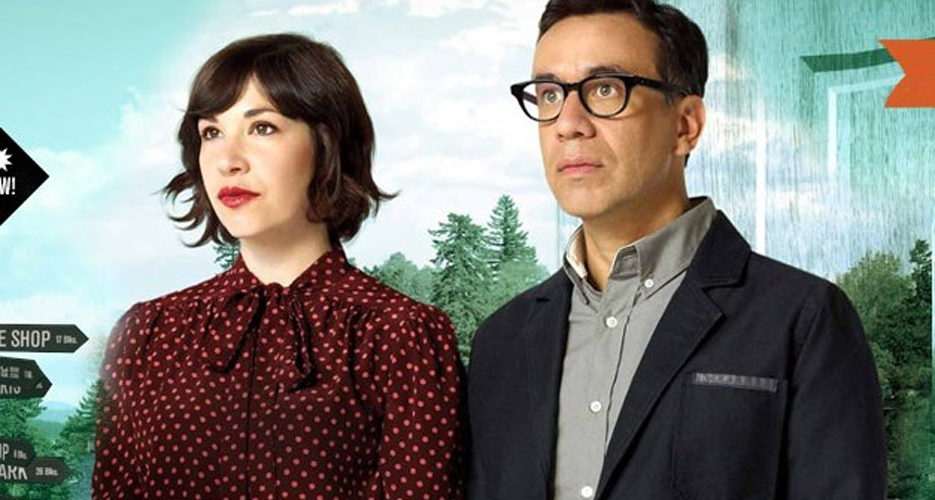 Portlandia (air date: Januray 8, 2015, IFC)
Portalandia, IFC's sketch comedy series that's part love letter, part skewering of the ecclectic city of Portland, Oregon has become one of the funniest and most heartfelt shows on television. Stars Fred Armisen and Carrie Brownstein can carry every sketch with their great chemistry and obvious appreciation for the alternative lifestyles that Portland showcases and embracces. This season, the duo plan to add more depth to their ever-expanding characters. "Portlandia's characters have always been central to the show, but this season we went deeper into their lives so that viewers can connect with and appreciate them even more," said Armisen and Brownstein. "We can't wait to share their new adventures and what keeps Portlandia so special." Guest stars this season include Seth Meyers, Paul Simon, Parker Posey, Justin Long, Oscar the Grouch, Greta Gerwig, Jane Lynch, Matt Groening, Anna Gunn and Paul Reubens, and more. – Nick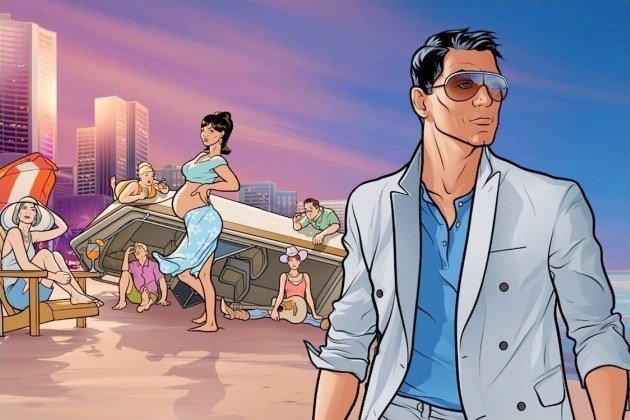 Archer (air date: January 8, 2015, FX)
Last season's Archer was an experiment in esclating story tension with plot threads that carried over from week to week. Yet, I think we're all hoping that the only tension for January's triumphant return of Sterling Archer, aka Codename: Duchess, is how Mallory will rebrand the spy agency formerly known as Isis. Here's a hint: it won't be ISIL either. With Archer being an actual father for this year's go-round, the story threads are ripe for a new series of clandestine screw-ups and the ability to make a new wee child despondent for any trips into the DAAAANGER ZOOONEEEE. — David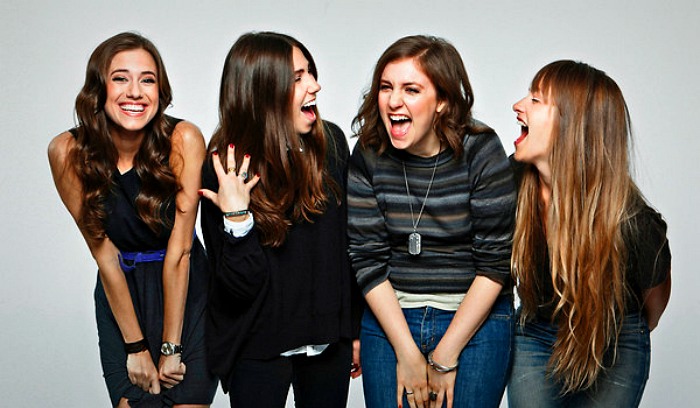 Girls (air date: January 11, 2015, HBO)
Girls is a show often obscured by controversy and unfounded animosity toward it and creator/star, Lena Dunham. This is unfortunate because, on its own merits, Girls is an interesting and unique dramedy unafraid of drastic tonal shifts from episode to episode. Some shoot for comedy not too far off from what's on sale in a film by Judd Apatow (who's a producer on the show), while others dive headlong into crushing, profound truths about the fragility of human relationships (such as the [in]famous Season 2 episode "One Man's Trash" or last season's "Beach House"). Season 3 had fewer surprises than Season 2, but with Season 4 boldly moving its protagonist from NYC to Iowa, this is still one of the most fearless comedies going. – Joe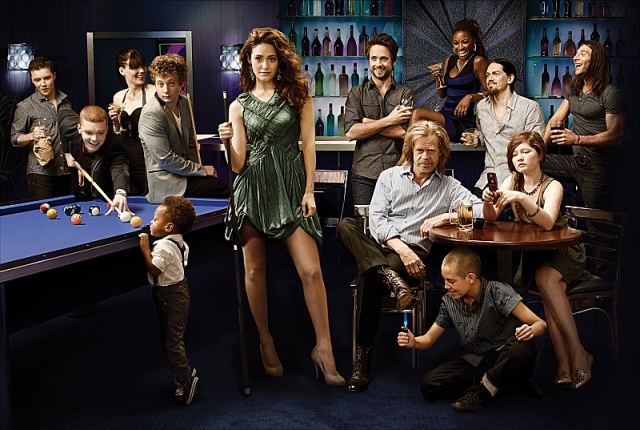 Shameless (air date: January 11, 2015, Showtime)
After the fourth season of Shameless, it's safe to say that Fiona Gallagher has bottomed out–at least we hope that she has if the show wants to maintain its moniker of being a comedy-drama. Nevertheless, there are plenty of things for Fi, Frank, and the whole Southside brood to get up to with a new season, and a new lease on life in Frank's case. For starters, gentrification is finally hitting the neighborhood, and everyone except our hapless protagonists seems to be upscaling. Seeing how the Gallaghers react, attack, and undoubtedly rebel should be worth tuning in alone. And if that's not enough…word is that a certain doctor-in-training is about to come back to life. — David
Parks and Recreation (air date: January 13, 2015, NBC)
Another series taking its final bow, Parks and Rec has survived low ratings with the help of a devout fan base and critical adoration for the fantastic ensemble cast led by renaissance woman Amy Poehler. After last spring's season finale, which saw the series time-jump three years into the future where Leslie Knope is running the Midwest Regional office of the National Parks Service from the third floor of Pawnee City Hall while juggling triplets, the show's final 13 episodes will serve as an extended, sweet send-off for our favorite fictional government employees. — Nick
It's Always Sunny In Philadelphia (air date: January 14, 2015, FXX)
One of the longest running and most reliable comedies on television is set to hit the decade mark this January. The Gang from It's Always Sunny in Philadelphia has come a long way over the past ten years…  well actually they haven't learned a damn thing. Still, their harebrained shenanigans remains highly entertaining and another quality season coupled with the series' longevity should put Always Sunny in the discussion as one of the great live-action comedies of all time. The Gang already is off to a great start as FXX released a brilliant season 10 promo (see above) that plays on Christopher Nolan's buzzy new film, Interstellar. – Chris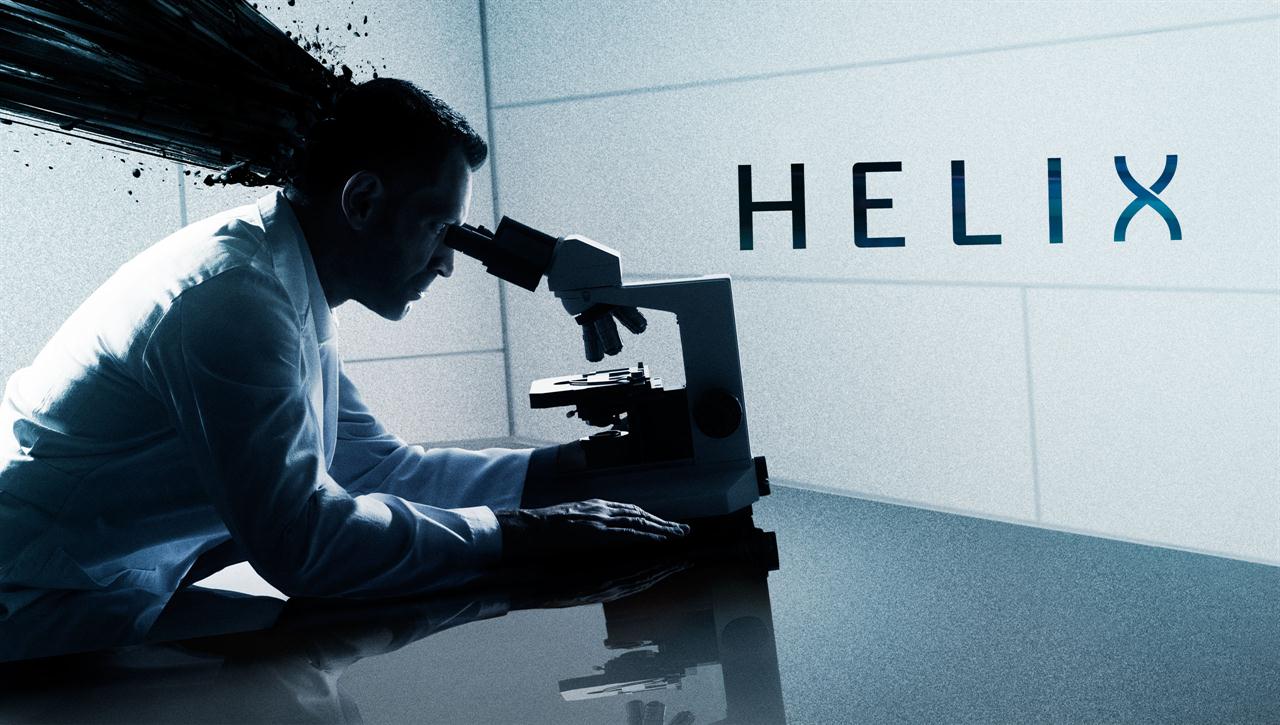 Helix (air date: January 16th, 2015, Syfy)
Okay, we'll admit…we didn't love Helix season one. What started off as a promising outbreak drama set in the frozen wilderness with all kinds of zombie-style gore and potentially alien mysteries and the kind of claustrophobia that Battlestar Galactica perfected, Helix just became something of a hot mess. But (there's always a but), the little we've seen of Helix season two makes us believe that the mission statement for the entire series has changed dramatically. They're no longer trapped in the arctic, for starters. Maybe Helix will find a groove. We'd like to see where we end up… – Mike
12 Monkeys (air date: January 16, 2015, Syfy)
Fans of Terry Gilliam's classic time travel movie starring Bruce Willis and Madeleine Stowe have high expectations and perhaps a bit of trepidation regarding the 12 Monkeys series coming to Syfy. Because the movie created such a masterful time loop, how can episodic TV reinvent this already stellar property? One change that has been touted around the Internet (and by Gilliam himself, perhaps sarcastically) is the change of Brad Pitt's frenetic character, Jeffrey Goines, to a woman named Jennifer. Aaron Stanford of Nikita fame plays the protagonist, Cole. 12 Monkeys premieres on Friday, January 16 at 9pm EST on Syfy. Here's the trailer if you're so inclined. – Michael 
Black Sails (air date: January 24, 2015, Starz)
Black Sails made pirates cool again. Why it took so long for a pirate drama to hit cable, complete with gratuitous violence and nudity is beyond us, but there you have it. But while Black Sails is plenty lurid, it also has some spectacular production values to show off, and it takes its material, both literary and historical, more seriously than a certain mega-budget Pirates movie franchise. We're rather fond of this one…
Community (air date: January 27, 2015, Yahoo! Screen)
You wanted it, you asked for it with your #6SeasonsandAMovie and now you got it. After NBC axed Community this May, Yahoo quickly stepped up to rescue the community college comedy and bring it into the gentle, loving arms of the internet. The 13-episode sixth season will stream on Yahoo! Screen, hopefully allowing Dan Harmon to end the show on his terms (maybe a movie?). Then again, with this show's history, anything can happen. – Chris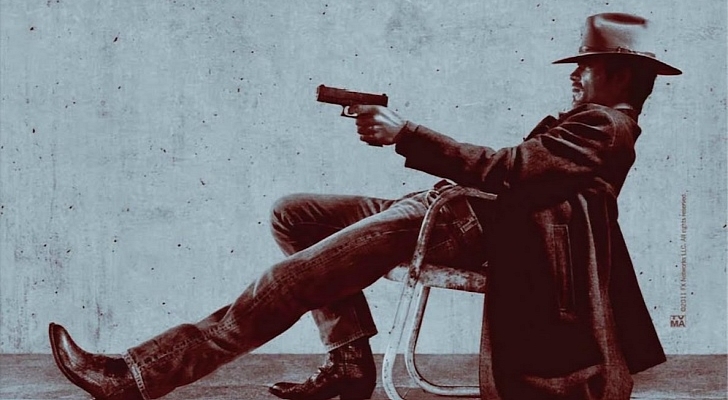 Justified (air date: January 20, 2015, FX)
The critically acclaimed Justified has been lo-key to the point where I was damn near shocked to find out it's already in its sixth season. It also happens to be the final season of the crime drama, which has been stuck in the shadow of another gun-slinging FX bad-boy, Sons of Anarchy. – Chris 
Backstrom (air date: Januray 22, 2015, Fox)
Rainn Wilson is making his return to television after serving as Assistant to the Regional Manager on NBC's The Office for 8 years.  In this crime dramedy based on the Swedish book series by Leif G.W. Persson, Wilson will appear as the Everett Backstrom, an "overweight, offensive, irascible" detective who struggles with working with his team and with his own "self-destructive" habits. CBS originally bought Backstrom in 2012, but after filming the pilot they decided not to go ahead with the series, shopping it around to other networks until Fox picked it up for a 13-episode order. As horrible as Detective Backstrom sounds, he can't possibly be a worse co-worker than Dwight Schrute. — Nick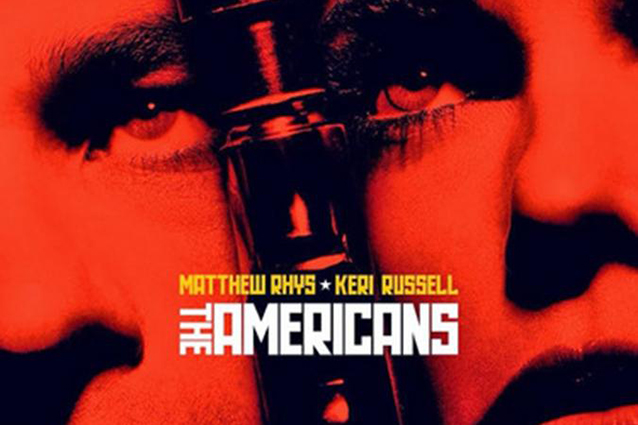 The Americans (air date: January 28, 2015, FX)
We were a little late to the (Soviet) party, but starting this season we'll be covering the critically acclaimed FX spy drama, The Americans. While the series is far from a ratings powerhouse, it's anchored by tremendous work from leads Keri Russell and Matthew Rhys, who play a Soviet KGB officers posing as a married American couple during the height of the Cold War. Oscar nominee Frank Langella (Frost/Nixon) is set to join the cast as a KGB handler. – Chris
Fresh Off The Boat (air date: January 2015, ABC)
As we talked about in our fall TV previews, ABC decided to really go after a diverse lineup this year. After introducing a second Thursday night black female lead, a female latino-led sitcom, a show called Black-ish and its polar opposite titled counterparts in Selfie and the already cancelled Manhattan Love Story, the network kept one more series based on ethnic differences for the spring. From the trailer alone, I predetermined that Fresh Off The Boat, loosely based on the memoir of the same name by chef Eddie Huang, was my favorite of the lot. Its cast will represent the only Asian-American sitcom family on TV and my god those kids are AWESOME! Give this show all of Modern Family's Emmys! – Chris
Better Call Saul (air date: February 8, 2015, AMC)
Just like the fans, creator Vince Gilligan couldn't just let Breaking Bad go. He and producer Gould are set to return to the New Mexico-set world of Bad in the form of Better Call Saul, a spin-off centering on Bob Odenkirk's sleaze ball lawyer character, Saul Goodman. The show is set six years before the events of Bad, when Goodman is still a small-town lawyer, not a money laundering accomplice to a criminal mastermind, but the series is said to feature events set during and after Bad's timeline. Joining Gilligan and Odenkirk for this second go-round is Johnathan Banks, who will reprise his role as everyone's favorite curmudgeonly "fixer," Mike Ehrmantraut. No official word whether Bryan Crantson or Aaron Paul will appear in character, but we're holding out hope. — Nick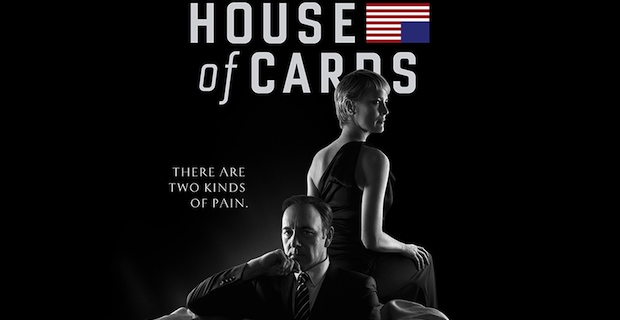 House of Cards (air date: February 27, 2015, Netflix)
We know House of Cards will return for a third season in 2015 on Neflix, we're just not quite sure where this political thriller will head next. The British source material–their own "House of Cards"–has run out, leaving a completely new direction for creator Beau Willimon to take Kevin Spacey's Francis Underwood. We've seen the rise, perhaps it's time for the fall? – Chris 
The After (air date: Early 2015, Amazon Prime)
Even without having been conceived by famed X-Files creator, Chris Carter, The After drew a lot of attention when its pilot aired as part of Amazon Studios' second pilot season in February of 2014. Amazon users shared their overwhelmingly positive opinions about the story of eight strangers thrown together in a suddenly and mysteriously post-apocalyptic Los Angeles, and the series was greenlit for eight episodes to be released on Amazon's streaming service, Prime Instant Video. You can still watch the pilot for free here, and you can catch the full series, released weekly in four two-hour installments, in early 2015. – Michael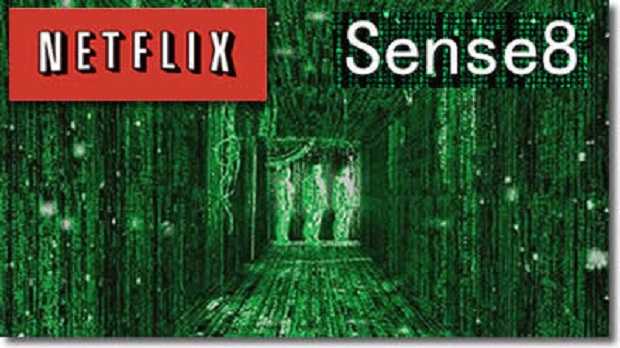 Sense8 (air date: Early 2015, Netflix)
The Wachowskis of The Matrix fame co-created an co-wrote this 10-episode series coming to Netflix in early 2015. In the show, eight strangers from a variety of international cultures and locales suddenly become mentally connected, and while certain powers seek to bring the newly evolved humans together, others are out to capture or kill them. Characters range from a Kenyan bus driver to a Korean martial artist, and each episode will explore a different member of this oddly (but apparently technologically) connected group. Will the Wachowskis have the five seasons they and co-showrunner, J. Michael Straczynski (Babylon 5, World War Z, Thor), hope for? – Michael
The Whispers (air date: Early 2015, ABC)
The creepy factor has been turned up to eleven in the Steven Spielberg-produced The Whispers, an ABC series slated as a mid-season entry in early 2015. Based on the 1951 short story, "Zero Hour," the show explores what might happen if aliens invaded Earth… quietly. Bit by bit, the aliens manipulate humanity's children in a way that will make you mistrust "imaginary friends" forever. The show stars Lily Rabe of American Horror Story fame as Claire Bennigan, an FBI child specialist who investigates the seemingly fantastic nature of the children's explanations for their horrific deeds. You can catch the trailer for the show if your curiosity has been piqued. – Michael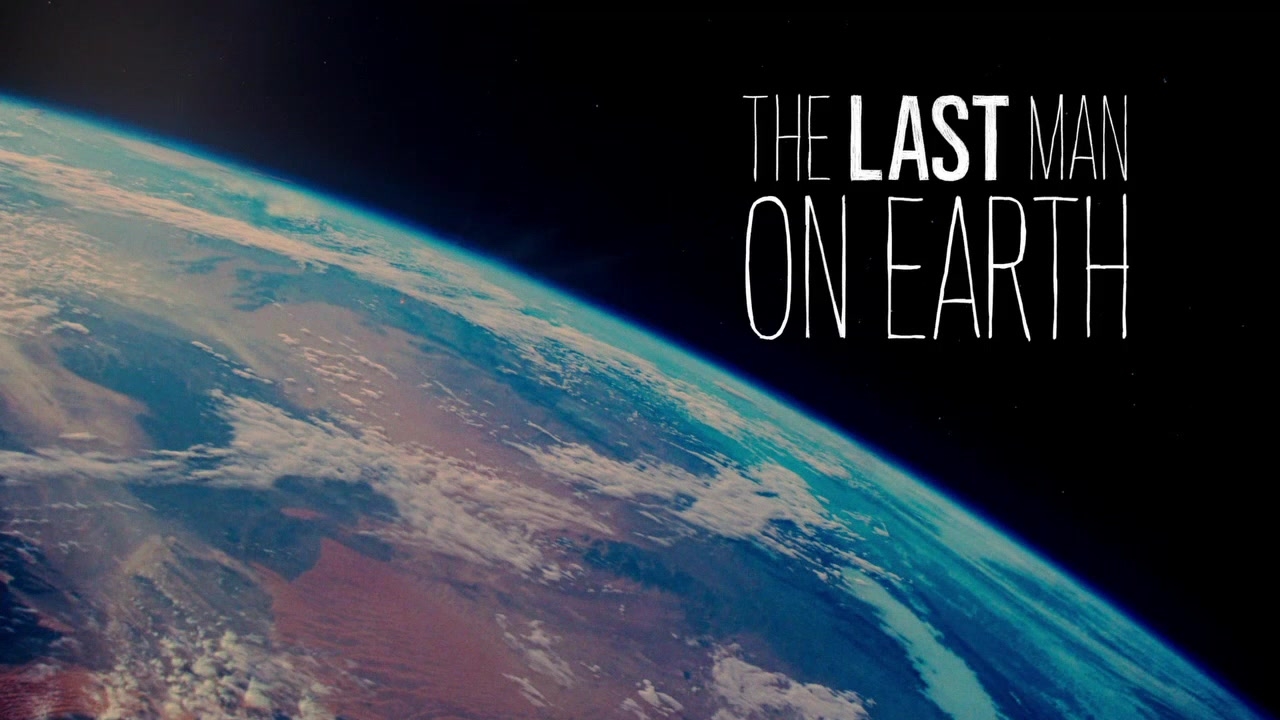 Last Man On Earth (air date: March 1, 2015, Fox)
With John Mulaney's sitcom on rocky ground at Fox, the network has a chance to win the other half of its bet on former Saturday Night Live talent when Will Forte's The Last Man on Earth debuts in 2015. The half-hour comedy follows Forte, who will be the final man standing in 2022 as he searches for any trace of life left on earth. One of the more talented actors to come through SNL in recent years, Forte is one of the few comedians I would trust to pull of a lofty premise, which seems like he's essentially pulling off a one-man show. While I expect his character to eventually encounter other humans or lifeforms, the trailer shows me that The Last Man on Earth could be something fresh at the least and a wild ride at its best. – Chris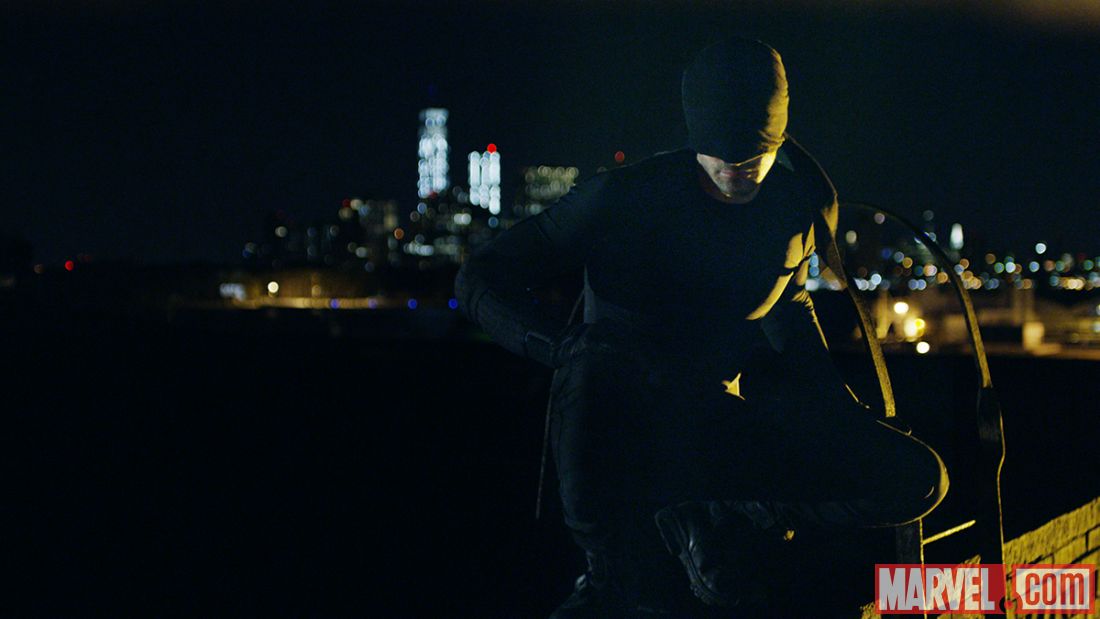 Daredevil (May 2015, Netflix)
Marvel's inaugural leap into the world of Netflix series begins with Daredevil, which screened footage to universally good word of mouth at this year's New York Comic-Con. Forget about the 2002 movie. Daredevil is a character uniquely suited to serial storytelling, and it looks like the series (which comes from such minds as Drew Goddard and Steven deKnight) is leaning heavily on Frank Miller's time with the character. This is a good thing. And plus, could you imagine more perfect casting than Vincent D'Onofrio as Wilson Fisk? – Mike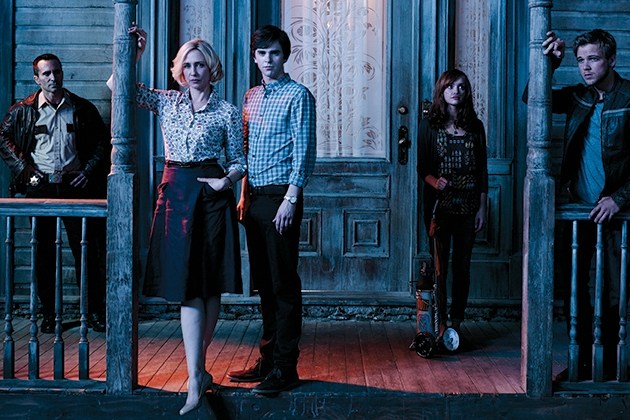 Bates Motel (air date: Spring 2015, A&E)
It's no Duck Dynasty, but A&E has a quality scripted program on its hands with Bates Motel. Billed as a prequel to Alfred Hitchcock's Psyco, Bates Motel is entering its third season in 2015 and the eerie thriller from Lost executive producer and screenwriter Carlton Cuse is riding consistent ratings. The outstanding Vera Farmiga has earned accolades for her role as Norma Bates. – Chris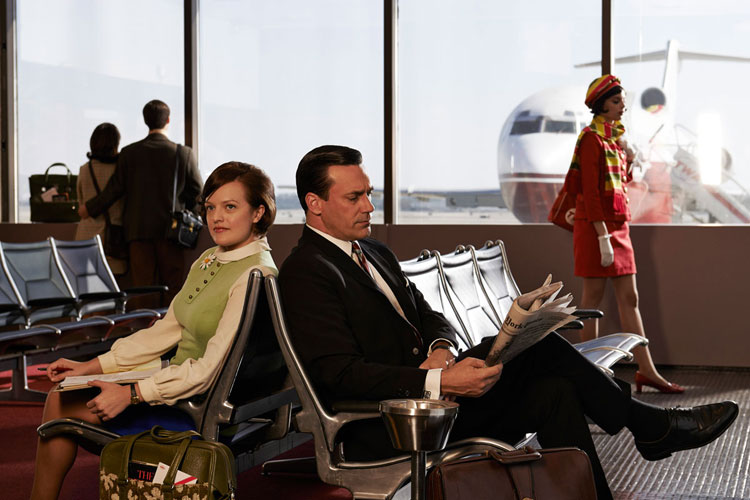 Mad Men (air date: Spring 2015, AMC)
Don Draper and Co. got the chance to say a long goodbye. Season seven, the latest and final season, was split into two parts comprised of eight episodes, with the first eight completed last spring. This spring we'll get to see the end of the '60s for Don Draper and the ad men and women of Madison Ave., the final eight episodes, and if the first half of season seven is any indication, we're in for an unpredictable, emotional, and bittersweet ending. — Nick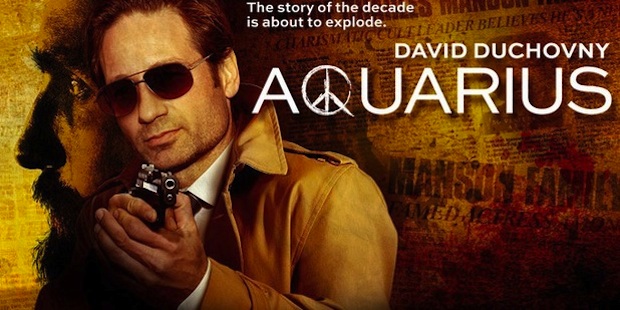 Aquarius (air date: Spring 2015, NBC)
David Duchovny wasted no time in signing on for another series after he retired the leather jacket and trademark dark sunglasses from his Hank Moody days on Californication. Duchovny is returning to network television and the genre that made him famous all those years ago when he worked The X-Files for Fox. He's set to star in Aquarius, a period crime drama set in 1967 that follows Los Angeles police sergeant Sam Hodiak and his quest to track real-life infamous murderer Charles Manson. There's no paranormal for Duchovny to obsess over (as far as we know, which is very little), but it should fun to see Duchovny back in his comfort zone and add some much needed star power to make up for a dreadful first half of the season for NBC. Hopefully in Duchovny, the peacock found its true detective. Aquarius is a 13-episode event series that will drop sometime during the spring. – Chris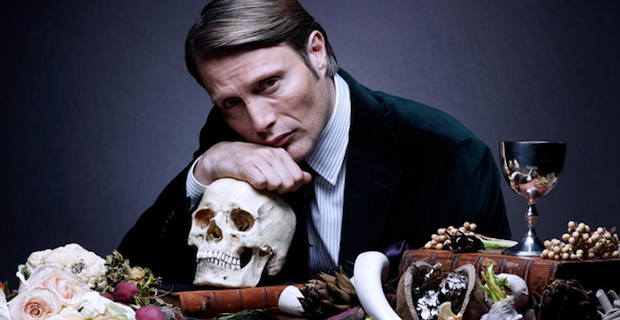 Hannibal (air date: Spring 2015, NBC)
There's precious little horror TV on the major networks these days, but NBC have been doing their very best with their Friday night at 10 pm slot, even if not all of them have been working out quite the way we had planned. Hannibal has been a delectable slice of horror for its past two seasons, and there's no reasno that shouldn't continue. Who needs 22 episodes when they can give us 13 quality recipes instead? — Mike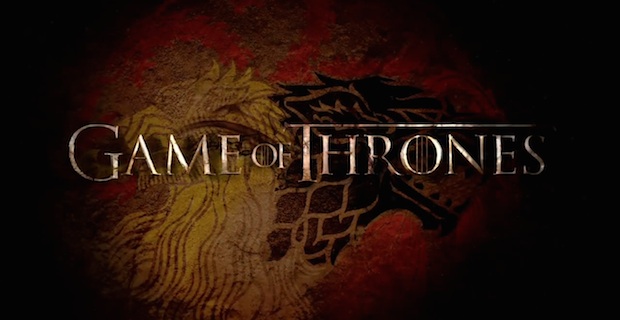 Game of Thrones (air date: Spring 2015, HBO)
Let's be honest: you don't need our help in getting hyped up for this return to Westeros. But we'll do it anyway! After much hand-wringing about how the series will proceed in adapting the next two books by George R.R. Martin, Game of Thrones creators David Benioff and D.B. Weiss have seemingly decided to squeeze them both together. For book readers, this means a shameful walk through the streets of King's Landing is coming earlier than expected, and for those who have elected not to read the text, rest assured that after this year, book readers will no longer have a one-up on you in spoilers. Also, if the recent teaser is anything to go by, at the very least, I can promise you that Arya will start living up to Melisandre's cryptic prophecy from season three. Winter is finally here in 2014, but we're already dreaming of spring. In honor of Cersei, that's surely worth a drink! — David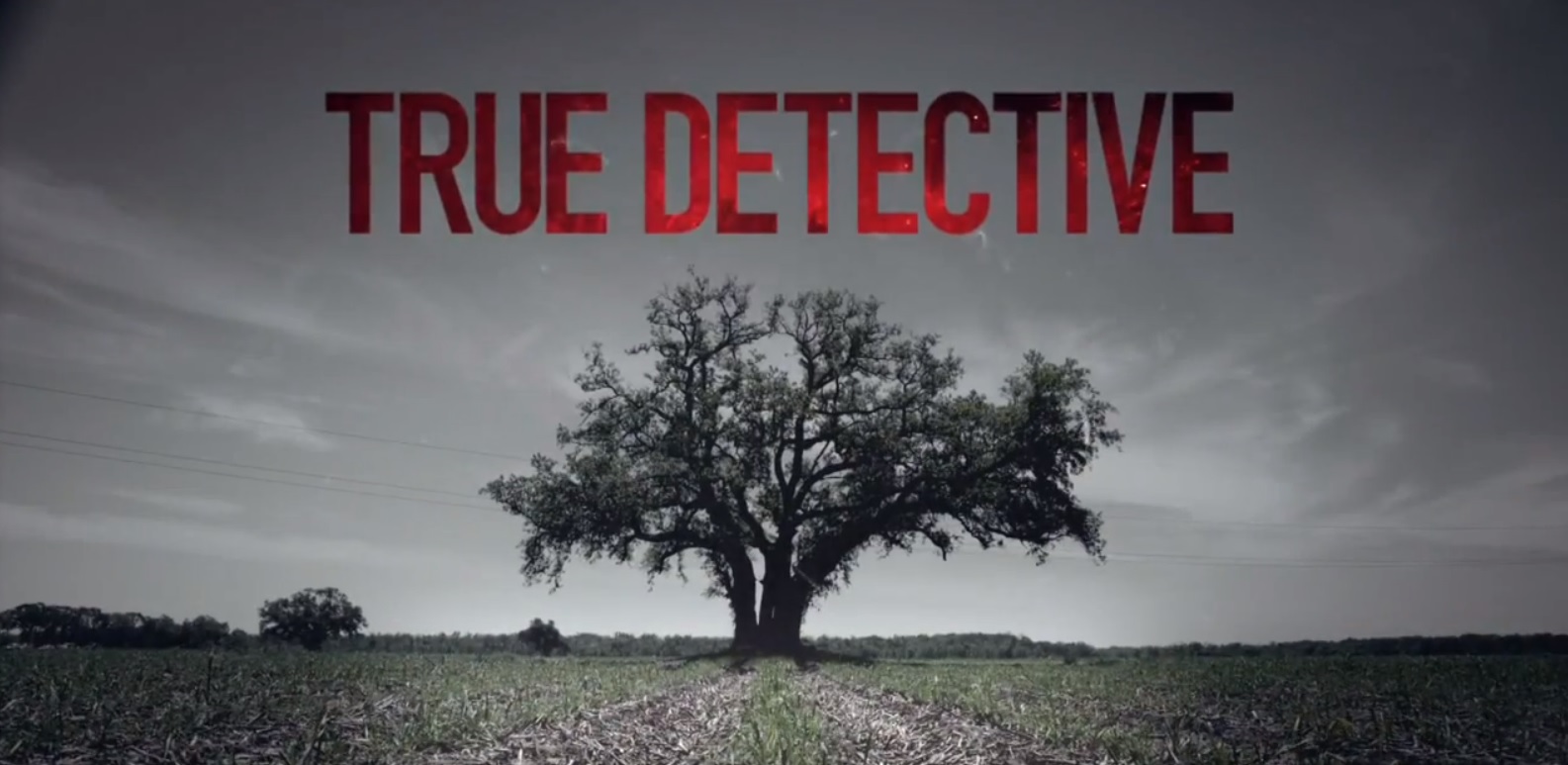 True Detective (air date: Summer 2015, HBO)
Colin Farrell and Vince Vaughn may not be Woody Harrelson and Matthew McConaughey, but hey, we didn't know what Woody and Matt could do in True Detective until we saw them unleashed. McConaughey never has to do another fucking rom com in his life and that's good enough for me. Nic Pizzolatto's underworld crime drama will have a new cast and a new landscape next season. It will also have a string of directors, which is the thing that scares me. Season one benefited from the unified vision of one writer and one director tackling every episode. Though director Cary Fukunaga played with style, the show was all substance. Sometimes abused. — Tony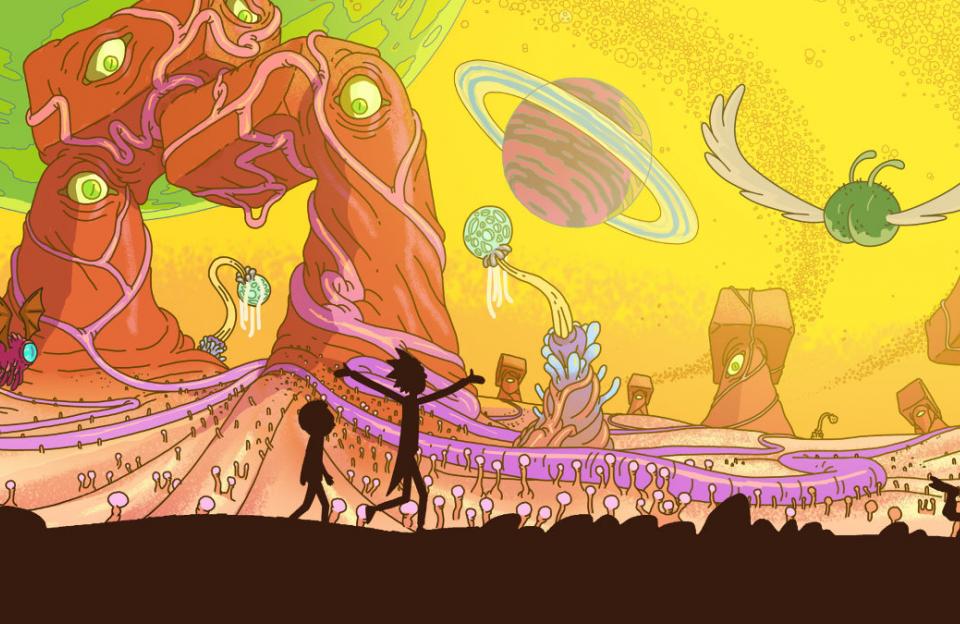 Rick and Morty (air date: Summer 2015, Adult Swim)
W-w-w-what, are you kidding me here, Morty? This one's obvious, Morty. From 2014 to 2015, creators Dan Harmon and Justin Roiland's Rick and Morty was the best show airing. It was also the most ambitious; wasting no time in pushing the limits of its multidimensional premise, we've already been introduced to an entire Council of Ricks and have witnessed Rick and Morty burying dead alternate versions of themselves and then assuming their places. And that was only the first season! I'll certainly be watching the fifth season of Harmon's first baby, Community, when that premieres on Yahoo! Screen, but I can't help feeling it's looking a bit long in the tooth. For my money, Rick and Morty is where the really exciting stuff is going down. — Joe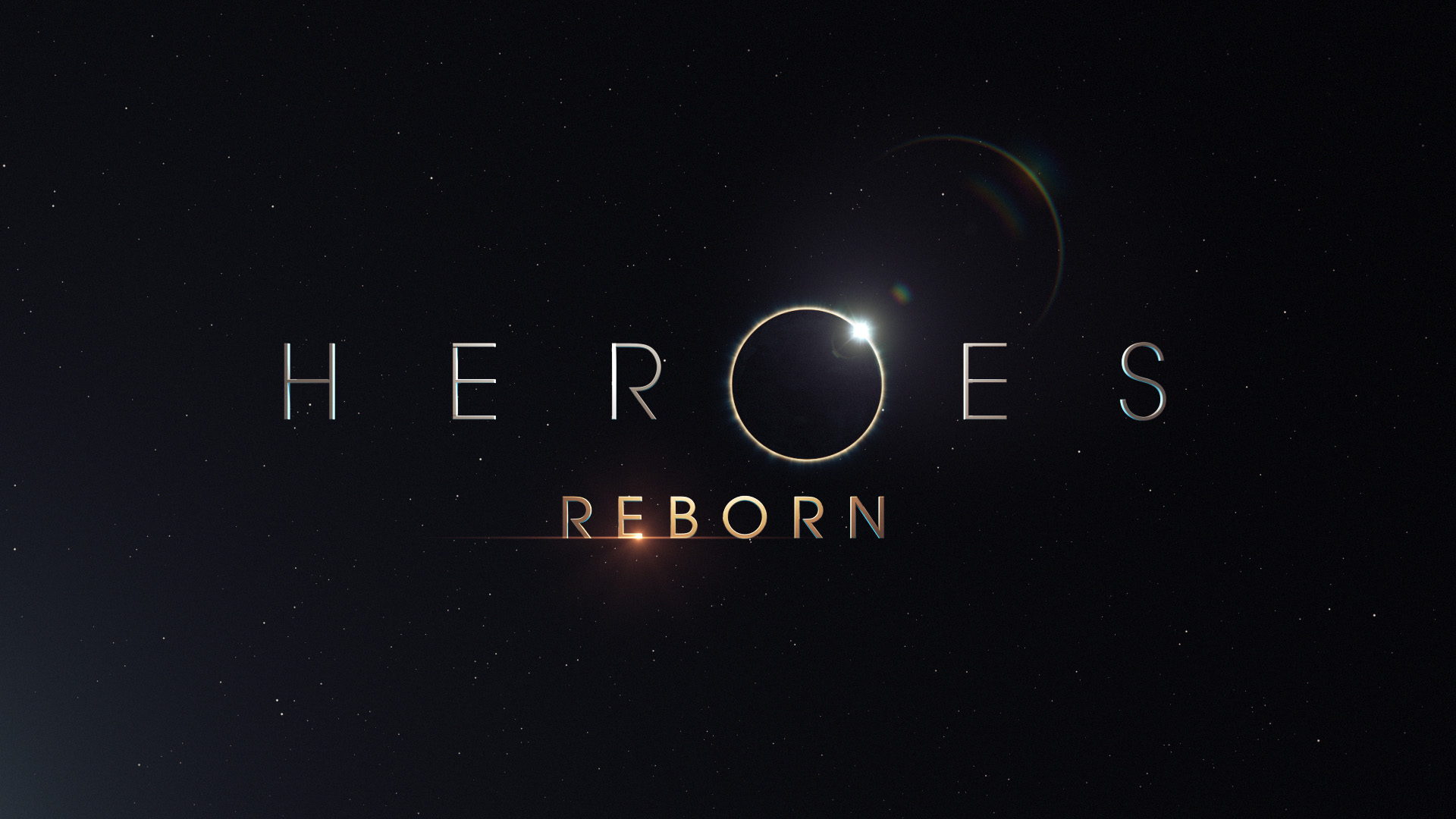 Heroes: Reborn (air date: TBD 2015, NBC)
The long-demanded Heroes season 5 is a little bit sequel, a little bit reboot, and every bit the mystery. We can only hope that this one delivers on the promise of the early Heroes seasons. But with very little of the original cast returning, this one may keep us guessing a little while longer, especially since all we have to go on right now is a teaser. — Mike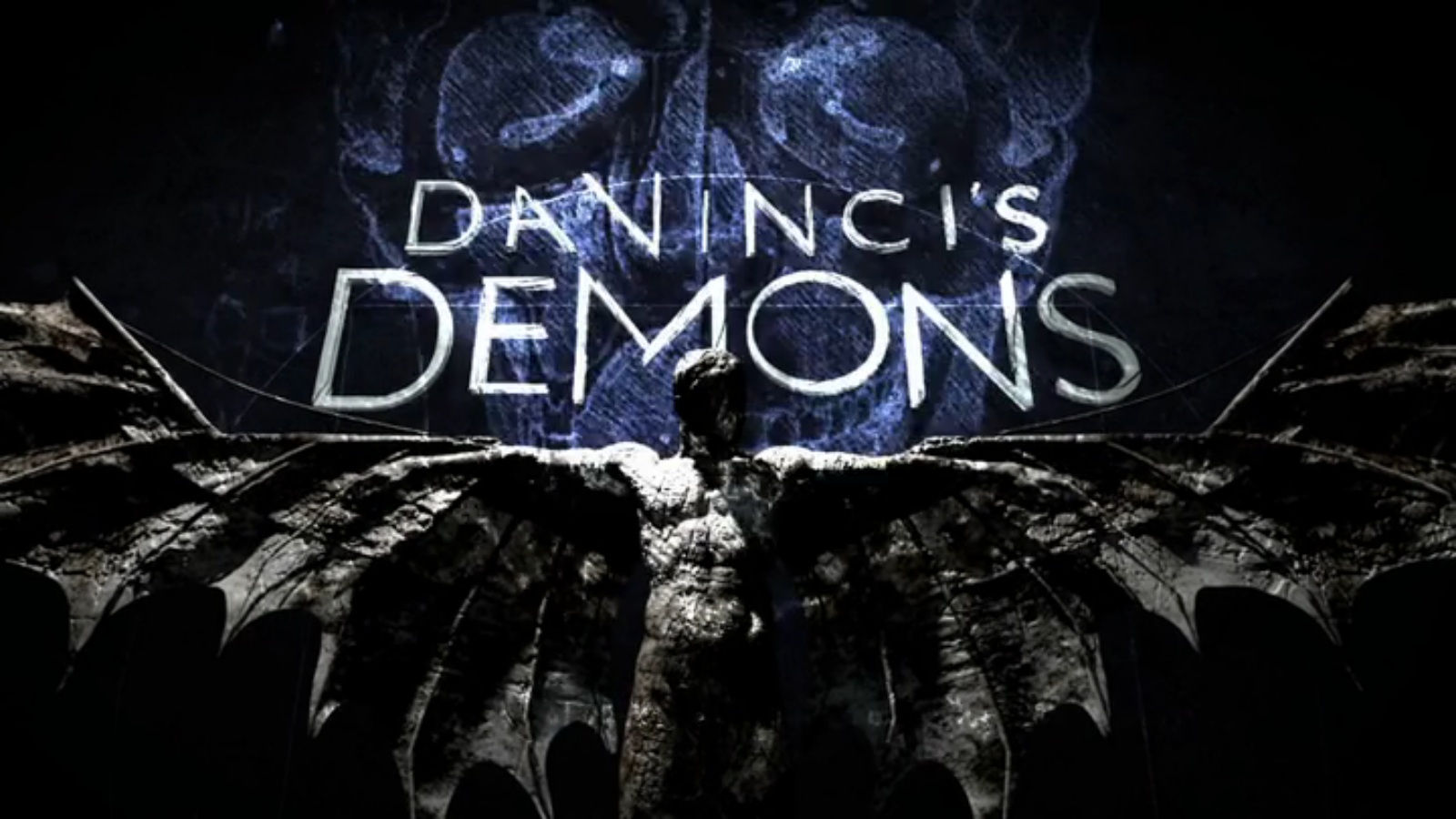 Da Vinci's Demons (air date: TBD 2015, Starz)
Maybe this is supposed to be the prequel to Hudson Hawk? But seriously, Da Vinci's Demons has found its way into our hearts thanks to a combination of wonderful production design and utterly batshit insane storytelling. Leonardo Da Vinci is like James Bond meets, well, Leonardo Da Vinci, and we've already seen him take on Dracula. — Mike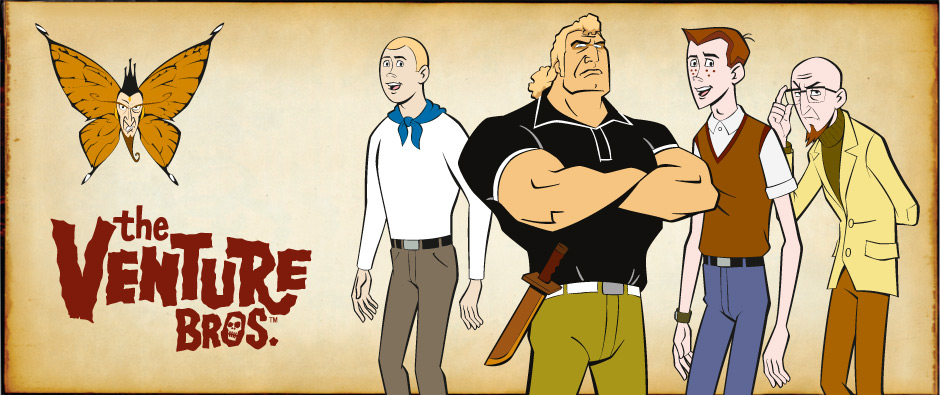 The Venture Bros. (air date: TBD 2015, Adult Swim)
Venture Bros. seasons come around about as rarely as the really good comet sightings these days, so if they would just go ahead and announce a premiere date for this, I'll be sure to promptly classify it as "appointment viewing." In the meantime, I'm stuck just keeping my schedule open, hoping against hope that the show, which is, without question, the most perfect blend of nerdily specific jokes and continuity with a terrifyingly sharp edge, actually does come back to me. Brock…call me. – Mike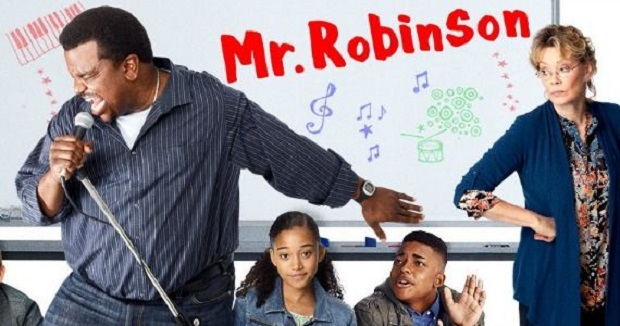 Mr. Robinson (air date: TBD 2015, NBC)
Another Office alum returning to TV, Craig Robinson is set to appear in NBC's Mr. Robinson. The sitcom will see Robinson playing a middle school music teacher, so yes, well get to see those keyboard skills and velvety voice in action. The show only received a 6-episode order and has been on the shelf at NBC for over year, most likely due to the fact the NBC is completely overhauling their comedy department and they don't seem to know what they're planning on doing with it. Regardless, with Robinson finally front and center, we're expecting good things. — Nick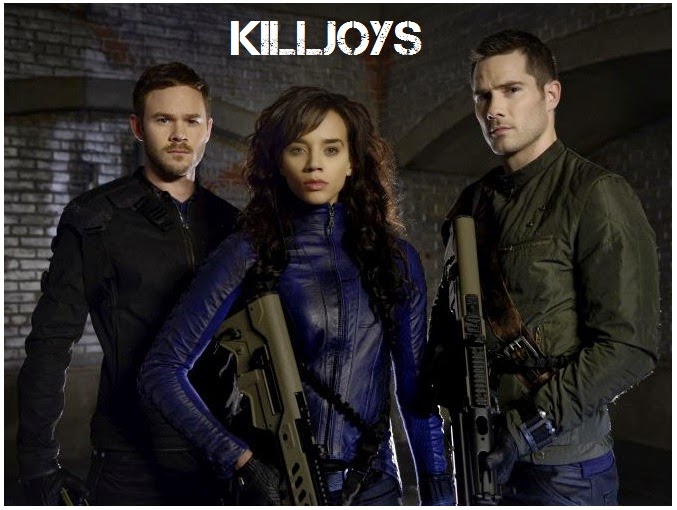 Killjoys (air date: TBD 2015, Syfy)
Space dramas have been noticeably absent on television since Star Trek: The Next Generation spawned equally classic imitators like Farscape, Andromeda, Firefly, and more. Killjoys seeks to recapture the spacefaring excitement by introducing a trio of sarcastic bounty hunters and their sentient ship, Lucy, to science fiction fans. With Lost Girl creator, Michelle Lovretta, and Orphan Black producer, Emily Andras, at the wheel, fangirls and fanboys alike are certain to flock to this show in droves. For more on Killjoys, read our October article. — Michael 
Penny Dreadful (air date: TDB 2015, Showtime)
Penny Dreadful has so much going for it: Classic literary monsters, a former James Bond and Eva Green's interstellar eyes. Timothy Dalton, Josh Hartnett, Reeve Carney, and Harry Treadaway soaked up the dark atmosphere like sunshine on a Universal Pictures beach. Last season saw all the creatures featured in their own House of Frankenstein. Not just Frankenstein, but the Wolf Man, Dorian Gray and a certain vampire who hasn't been named yet. I haven't seen the Invisible Man, but that doesn't mean he hasn't been lurking there too. – Tony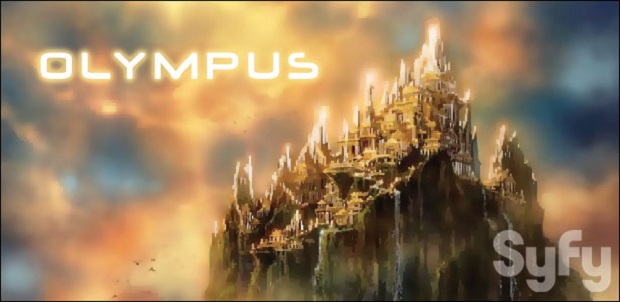 Olympus (air date: TBD 2015, Syfy) 
Imagine the gods of Greek mythology have been banished to the Underworld, the realm of Hades. Now throw in an average joe whose life experiences cause him to rise to power such that he becomes a rival to the exiled gods and the show's protagonist. Such is the idea behind Olympus, from the writers and producers of other fanciful television explorations such as Neverland, Alice, and Gulliver's Travels. Syfy will present 13 episodes of this "action-packed world of humans, Gods and monsters" in 2015. — Michael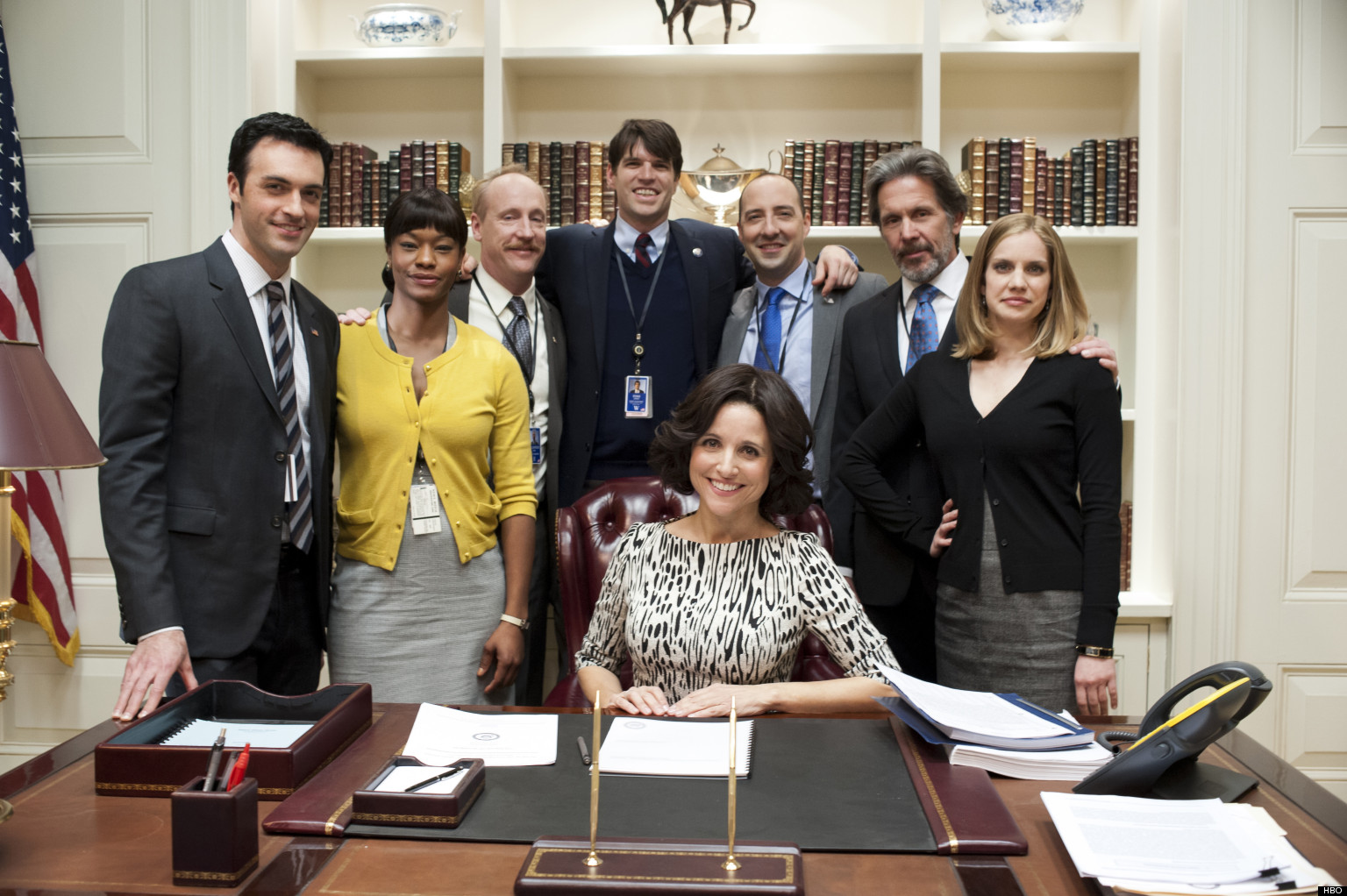 Veep (air date: TBD 2015, HBO)
Has Julia-Louis Dreyfus ever been better than as she is as the foul-mouthed, vein, air-head, and now newly sworn in President, Selina Meyer? Veep is wickedly funny and a biting satire of US politics that sort of serves as the comedy version of House of Cards. These characters zing one-line insults at each other evil twin versions of the Bluth family, if you can even imagine that.  — Nick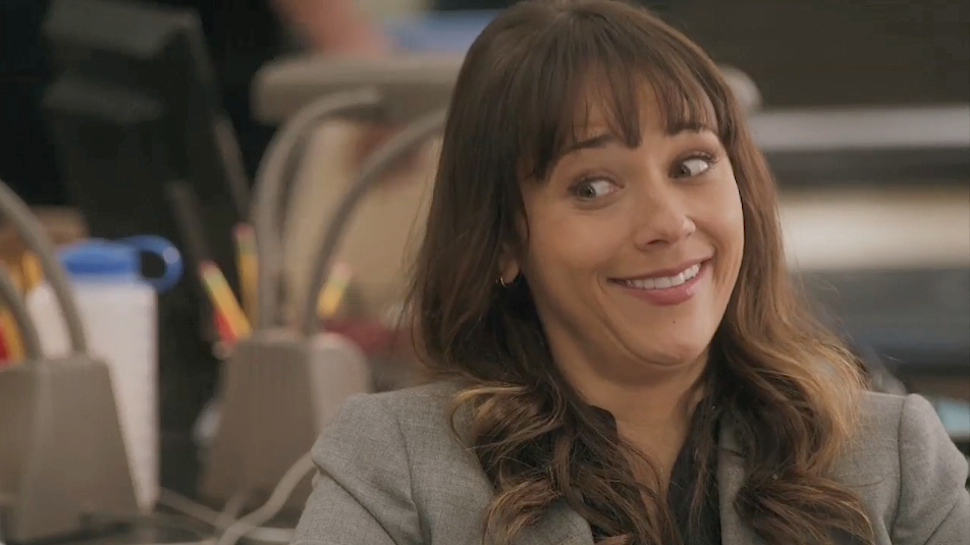 Angie Tribeca (air date: TBD 2015, TBS)
TBS seems really dedicated to supplying original comedies. They've already revived Cougar Town from ABC and nabbed American Dad from Fox, now they're teaming with former Parks and Rec regular Rashida Jones for their brand new comedy, Angie Tribeca. Created by Steve and Nancy Carrell, Tribeca will center on Jones as the titular detective, a ten-year veteran for the LAPD, who heads the RHCU, or Really Heinous Crime Unit. Lisa Kudrow, Gary Cole, and Alfred Molina are set to appear in the premiere, along with Jones' real life parents Qunicy Jones and Peggy Lipton, who will be playing, get this, Angie's parents. — Nick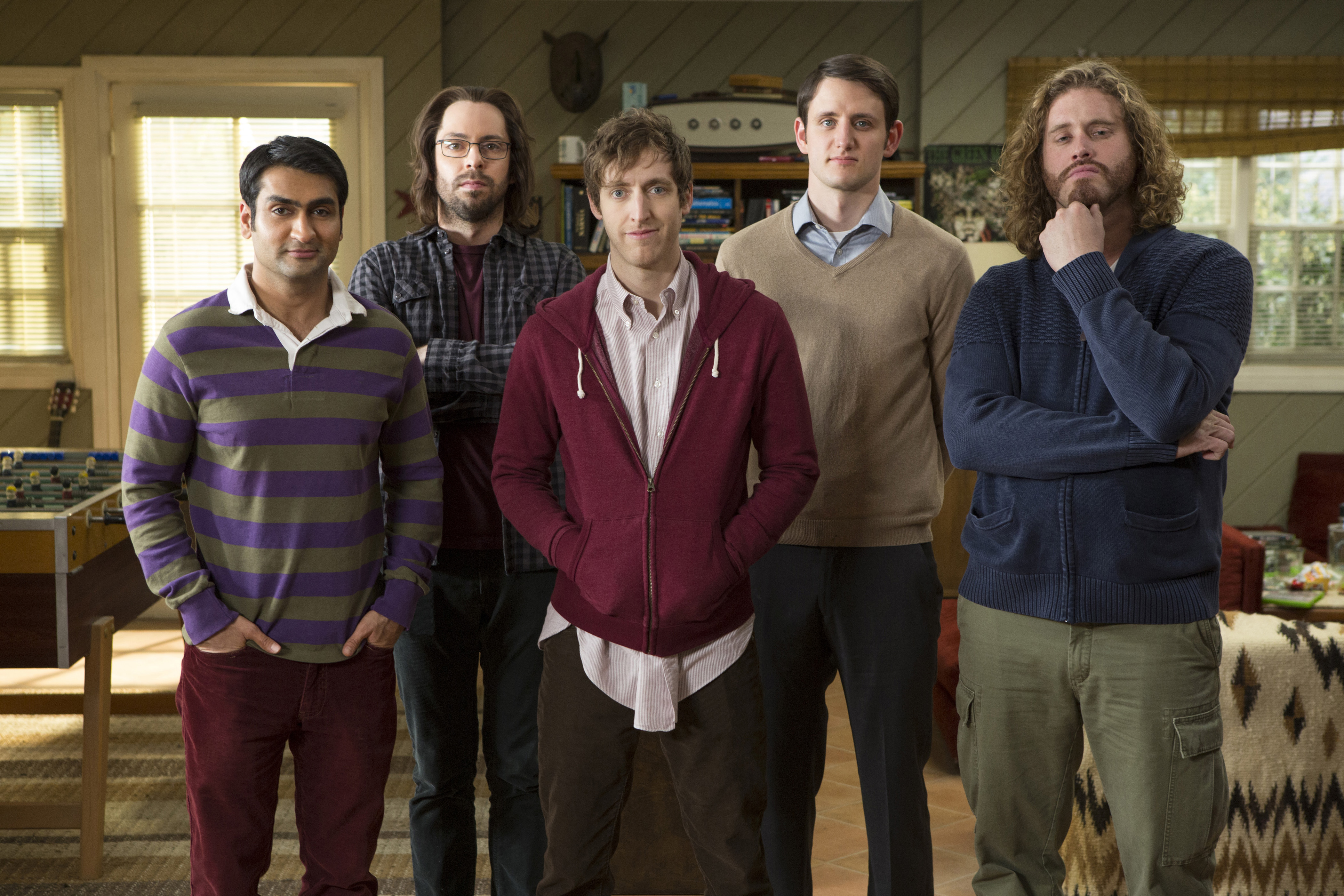 Silicon Valley (air date: TBD 2015, HBO)
This HBO comedy caught critics by surprise by how fully-formed and funny it was right out of the gate. With a great ensemble led by the hilariously realistic and awkward Thomas Middleditch and loud, manchild T.J. Miller, Mike Judge's latest workplace satire, this time centering on the world of tech start-ups, Silicon Valley is the nerd comedy that the Big Bang Theory wishes it could be, if it weren't busy counting undeserved awards and money. — Nick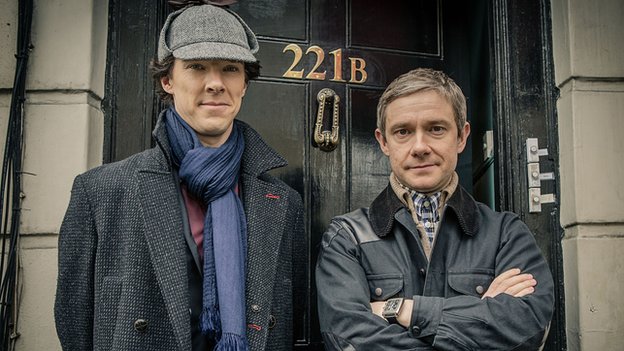 Sherlock (air date: TBD 2015, BBC America)
Y'know, BBC, the perfect time to announce a premiere date for Sherlock season four would have been during this year's Doctor Who season finale. We'll settle for the Christmas Special, though. But seriously, as of now it looks like the only Sherlock we're going to see in 2015 is a special episode…which may be a Christmas episode itself.  – Mike
Westworld (air date: TBD 2015, HBO)
What on earth is not to love about a science fiction series about a robot amusement park that lets visitors enter the old west and act like cowboys? You can "kill" these robots, who look and act human, and HBO sure does love violence, so that's good. These robots look and feel so human that you can also, y'know, NOT kill them, and have quiet, personal time with them. And as we know, if there's anything HBO loves even MORE than violence, it's "quiet, personal time." Based on the absolutely bonkers Michael Crichton movie of the same name, and coming from Jonathan Nolan and JJ Abrams (and starring names like Anthony Hopkins and Scott Glenn!), we figure that when it comes to Westworld, nothing can go wrong…go wrong…go wrong… — Mike
iZombie (air date: TBD, The CW)
Based on the DC Comic, iZombie looks like it takes some liberties with its Chris Roberson/Michael Allred source material, while still retaining plenty of quirk. Possibly too much quirk for some audiences, but that remains to be seen. The story of a young woman who finds herself dead, but still living her life, she helps solve crimes as a mortuary assistant. You see, that's where she can get the brains she needs to survive…but when she eats them, she absorbs the memories of the deceased. Well, that's a different spin on the procedural formula, isn't it? – Mike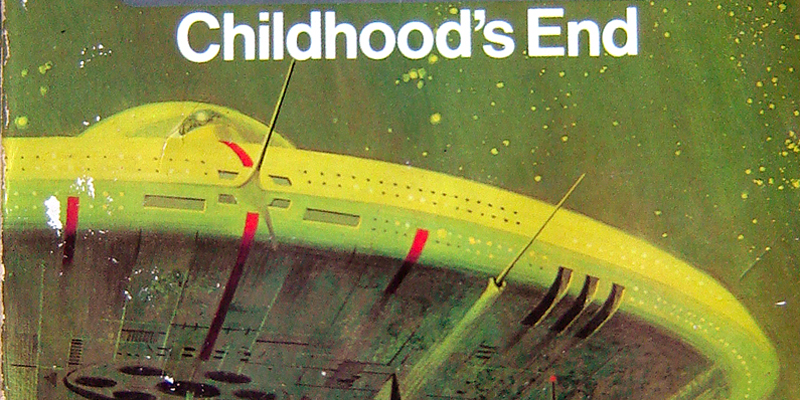 Childhood's End (air date: TBD, Syfy)
One of Arthur C. Clarke's greatest works of science fiction is getting its first ever adaptation. Syfy have doubled down recently on their commitment to, y'know, actual science fiction, and adapting a particularly brilliant novel like Childhood's End as a mini-series is one way to do it. Casting Game of Thrones' Charles Dance as one of the mysterious Overlords helps, as does writer Matthew Graham (who has several Doctor Who episodes to his credit) and director Nick Hurran (Sherlock). – Mike
Like us on Facebook and follow us on Twitter for all news updates related to the world of geek. And Google+, if that's your thing!