News
The Munsters Reboot Coming to NBC From Seth Meyers
The Munsters are coming to Brooklyn for NBC, but that doesn't make them hipsters.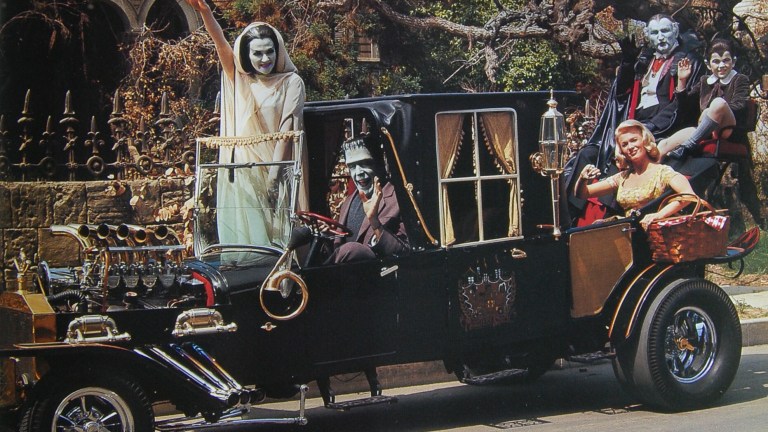 Oh, goody! Another '60s TV classic sit-com is being resuscitated, and this time the main character has knobs on the side of his neck for easy jump-starts. NBC will reboot the classic sitcom The Munsters. The series will be executive produced by Late Night host Seth Meyers with  Mike Shoemaker for Sethmaker Shoemeyers Productions. The script for the pilot is being written by Odd Mom Out creator and star Jill Kargman.
The planned series will be a half-hour, single-camera sitcom. According to the logline (via Deadline), The Munsters "follows members of an offbeat family who are determined to stay true to themselves but struggle to fit in in hipster Brooklyn."
The Munsters satirized wholesome 1950s family comedies by casting classic movie monsters like vampires, Frankenstein monsters, wolfmen and whatever Marilyn was supposed to be. She was the scariest. It reteamed Fred Gwynne, who played 151-year-old laboratory creation Herman Munster, with Al Lewis who played the ancient vampire Grandpa, from the '50s comedy Car 54 Where Are You? Herman was married to Grandpa's daughter Lily, played by Yvonne De Carlo. Butch Patrick played their wolfman son. Beverly Owen, and later Pat Priest, played the horrifyingly normal teenager Marilyn.
Sometimes compared to The Addams Family, which was a television comedy based on Charles Addams comic sitcom, The Munsters premiered on CBS on September 24, 1964, and ran to May 12, 1966. The network produced 70 episodes and it was so popular in syndication, after it died from bad ratings, it spawned several films. NBC rebooted The Munsters as Mockingbird Lane for Halloween 2012 with Jerry O'Connell as Herman, Portia de Rossi as Lily, and Eddie Izzard as Grandpa, and Charity Wakefield as cousin Marilyn.
NBC also ordered A.P. Bio, a comedy series that will be produced by Meyers.
Read and download the full Den of Geek Special Edition magazine here!