News
The Movies That Made Us Documentary Series Is Coming To Netflix
We learned more about The Toys That Made Us spinoff The Movies That Made Us, which is coming soon to Netflix.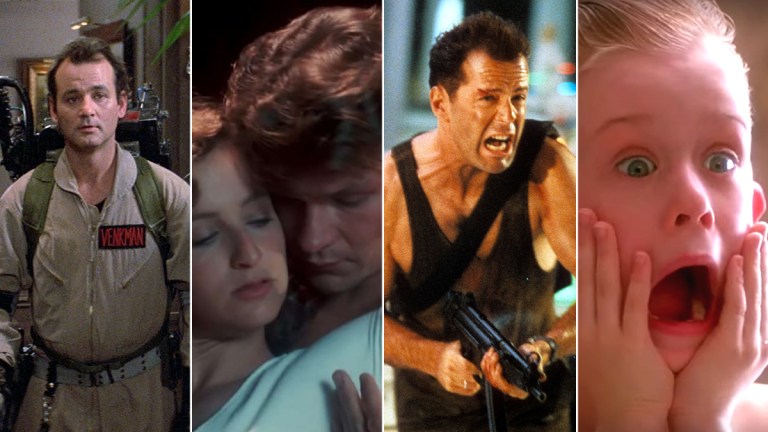 Coming off the success of Netflix's original documentary series The Toys That Made Us, series creator Brian Volk-Weiss announced at San Diego Comic-Con 2019 a spinoff series titled The Movies That Made Us. Each episode will chronicle the production of "generational" films and look at the impact these iconic films had on popular culture. You can watch a teaser trailer here.
Season one features four episodes: Dirty Dancing, Die Hard, Home Alone, and Ghostbusters. When selecting episodes for The Toys That Made Us, Volk-Weiss makes sure a toy is undeniably iconic and has an interesting backstory if it's to be deemed worthy of receiving an episode.
"We have this thing, it's called the Mount Rushmore of Toys," Volk Weiss said of Toys season 3. "Every toy needs to have at least one character that could be on the Mount Rushmore of Toys. My wife doesn't know anything about Transformers, but she knows who Bumblebee is, she knows who Optimus Prime is. So all four toys had to have that."z
Iconic films are a different beast altogether with so many to pick from. He explained how they landed on a variety of films for season one: "For Home Alone, we wanted a comedy. That was one thing. We really wanted to do a holiday movie. This show is coming out right around Thanksgiving and we really wanted a holiday vibe. Die Hard obviously is also, to a certain extent, a holiday film." 
The spinoff will have a synergy with Toys in terms of tone and format. "We also did a lot of the humor," Volk-Weiss said. "Hopefully people trust us that, maybe you're not a Dirty Dancing fan, but if you like Die Hard and you like Ghostbusters, you'll give Dirty Dancing a chance."
read more: How The Toys That Made Us Landed on Netflix
Producing Movies That Made Us posed far different challenges than Toys. For starters, the film industry is vastly larger than the toy industry. "In the Toy world, you largely had all these people who changed culture, who kind of no one cared about," he said. "So they were dying to talk to us. Bruce Willis has been talking about Die Hard for 30 years. So, we didn't get Bruce Willis. We tried, we didn't get him." 
They did get Dan Akroyd and Ivan Reitman for Ghostbusters, however. Volk Weiss also called Bill Murray's hotline, but no one picked up. "I probably shouldn't say this, but I'm lucky he didn't report me to the police," he said with a laugh. "I mean, I called him about once a week for a year. So yeah, he did not do it."
The Movies That Made Us premieres late fall on Netflix.
Read and download the Den of Geek SDCC 2019 Special Edition Magazine right here!