News
The Mosquito Coast TV Show in the Works With Justin Theroux
Justin Theroux will star in The Mosquito Coast TV series for Apple.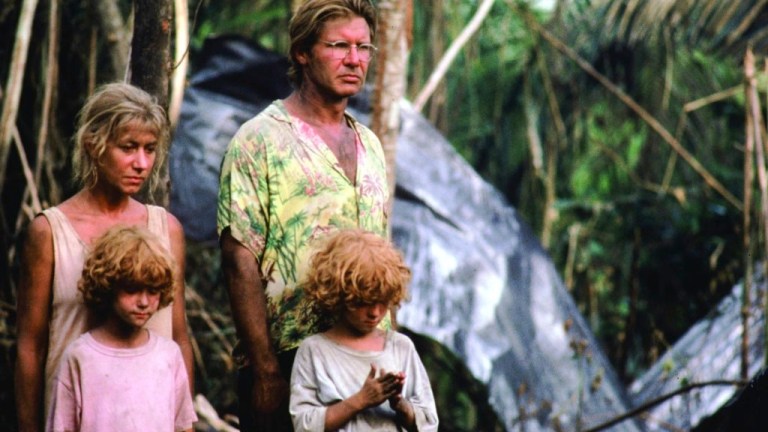 Apple is working on a fresh adaptation of Paul Theroux's cult novel, The Mosquito Coast. The new TV series, being lined up for Apple's streaming service, Apple TV+, already has a showrunner in place in the form of Neil Cross (Luther). Rupert Wyatt (Rise of the Planet of the Apes) will be executive producing, and will also direct many of the episodes.
It's been confirmed that The Leftovers' Justin Theroux will star in The Mosquito Coast, and it's not a coincidence that Theroux shares the name of the book's author – he's his nephew!
Per Variety, the story will follow "an idealist who uproots his family and moves them to Latin America". This will be familiar territory if you've ever caught the film version of The Mosquito Coast, which was directed by Peter Weir and released in 1981, starring Harrison Ford, Helen Mirren, and River Phoenix, and garnering awards for Ford at the time.
The film was a commercial disappointment, only making around $14 million off the back of a $25 million budget, and was originally supposed to feature Jack Nicholson in the central role of Allie Fox. Nicholson pulled out of the part when he realised he wouldn't be able to watch Lakers games on location in Belize while he shot the film. Ford would then go on to nab the role, despite protests from his agent, and when his name was attached it was a lot easier for The Mosquito Coast to get the financial backing and distribution it needed from Warner Bros and others.
Apple recently revealed more details about its forthcoming streaming service which, unlike Disney+, will be getting a more comprehensive rollout. You can read more details about the shows that will be streaming on the service right here.