News
The Monkees' Peter Tork Dies at 77
Multi-instrumentalist Peter Tork insisted The Monkees play their own music on the pre-fab four's records.
Peter Tork of the 1960s TV-band-turned-real-band The Monkees, died from complications of a rare form of cancer on Thursday at a family home in eastern Connecticut. He was 77.
"Our beloved Peter passed away peacefully today at the age of 77. His talent, charm and humor were undeniable and he had the rare honor of bringing joy and music to multiple generations. Our thoughts and prayers are with his family, friends and fans around the world.," an announcement on The Monkees' official Facebook page reads.
"Peter Tork died this AM. I am told he slipped away peacefully," Michael Nesmith said in a statement. "Yet, as I write this my tears are awash, and my heart is broken. Even though I am clinging to the idea that we all continue, the pain that attends these passings has no cure. It's going to be a rough day."
"There are no words right now…heart broken over the loss of my Monkee brother, Peter Tork," Dolenz posted on Twitter.
The Monkees consisted of two former child actors – Davy Jones, who died in 2012, and Micky Dolenz – and two telegenic musicians – Michael Nesmith and Tork.  The Monkees television show ran from 1966 to 1968 on NBC. The Monkees was created by producers Bob Rafelson and Bert Schneider to cash in on the success of The Beatles films A Hard Day's Night and Help!, and aped the frenetic film style of director Richard Lester. The Monkees won an Emmy Award for outstanding comedy and launched Monkeemania.
The Monkees sold 35 million albums in 1967, reportedly double what the Beatles and Rolling Stones sold that year combined. The Monkees were one of the highest-charting acts of decade, with number hits like "Last Train to Clarksville," "I'm a Believer" and "Daydream Believer." The group had four No. 1 albums. Tork's last solo record, "Relax Your Mind," which he recorded with his band Shoe Suede Blues, came out in 2018.
Peter Halsten Thorkelson was born on Feb. 13, 1942, in Washington, D.C. After college, he moved to New York and became part of Greenwich Village's early 1960s folk scene. Tork auditioned for the Monkees after his friend Stephen Stills suggested he try out for the show.Tork, who was 24 when the series premiered, was the band's oldest member. Tork mostly played bass and keyboards and sang harmonies for the band. He sang lead on tracks like "Long Title: Do I Have to Do This All Over Again," "Your Aunt Grizelda," and "I Believe You." He duetted with Dolenz on "Words," from the band's 1967 album Pisces, Aquarius, Capricorn & Jones Ltd. Written by Tommy Boyce and Bobby Hart, the song was the flip A-side to "Pleasant Valley Sunday." Tork plays the piano introduction to "Daydream Believer."
Further reading: Beatles producer Sir George Martin Dies at 90
After a counterpoint part he wrote for "Last Train to Clarksville" was ignored, Tork became the first member of the band to take issue with music producer Don Kirshner's decision to record the albums with studio musicians. "The Monkees weren't about music," psychicatrist  Dr. Zweig told Marge Simpson on The Simpsons' episode "Fear of Flying." "They were about rebellion, about political and social upheaval!" The band took control of their studio time for their second album, More of the Monkees (1967), and recorded the parts themselves. The bandmembers even wrote songs. The continued to develop in the studio on the albums Headquarters (1967) and Pisces, Aquarius, Capricorn & Jones Ltd. (1967). The Monkees also starred in the freewheeling satirical film Head (1968), with a screenplay co-written by Jack Nicholson. The Monkees popularity faded after their TV show was canceled after two seasons. Tork was the first member to leave the band, which he did in 1969.
The band famously toured with Jimi Hendrix as an opening act and Tork went on to play banjo on George Harrison's 1968 album Wonderwall Music, the soundtrack to the film Wonderwall. After leaving the Monkees Tork put together a band called Release. Tork recorded his first solo album, Stranger Things Have Happened, in 1994.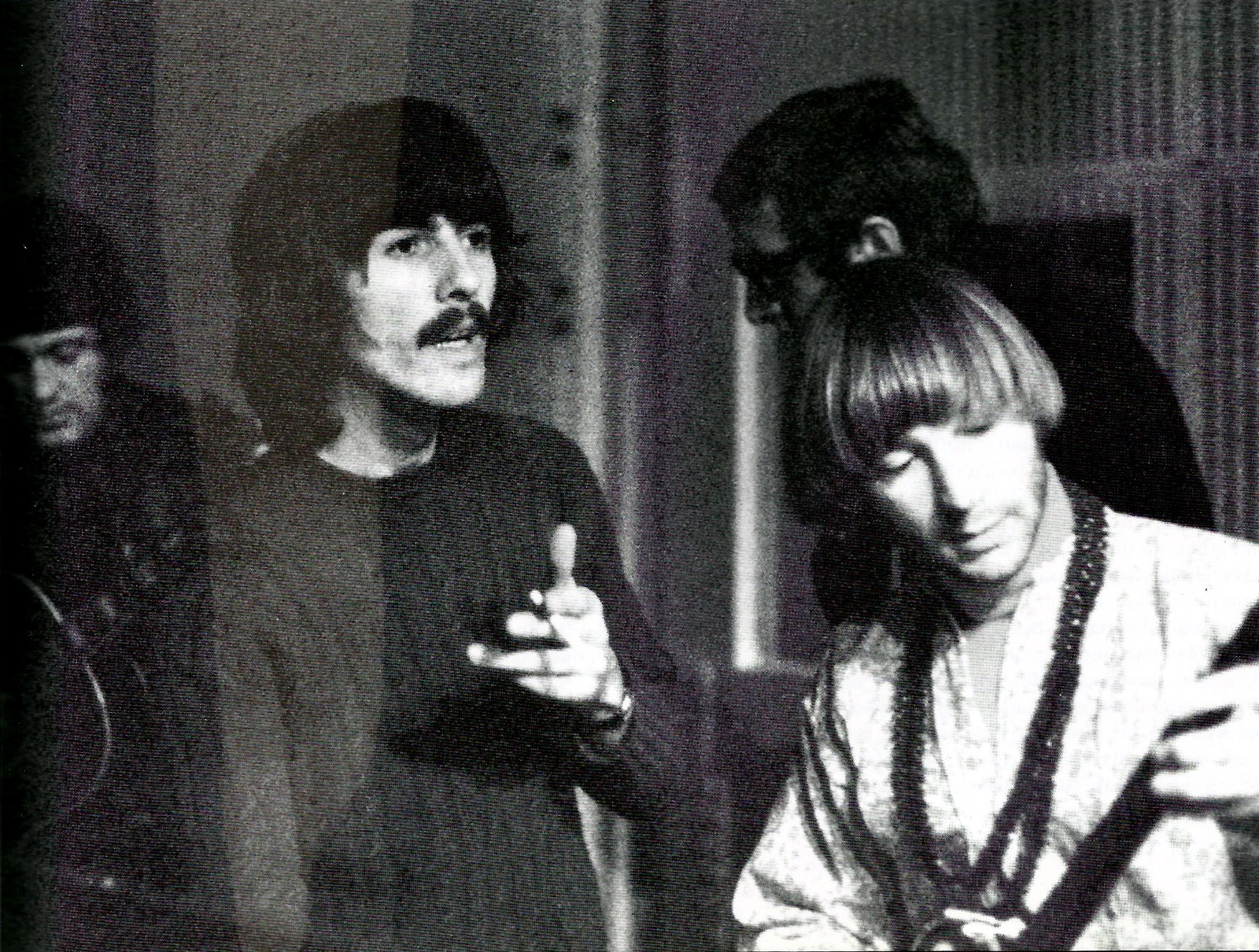 Tork went bankrupt after forming his own production company and he and his wife moved into David Crosby's basement. He worked as a high school teacher and singing waiter. Tork was briefly jailed in 1972 for possession of a small amount of hashish.
Tork reunited with Jones and Dolenz in 1985 in celebration of the Monkees' 20th anniversary and continued to tour intermittently over the next few decades. Nesmith, whose mother invented Liquid Paper, was recording  as a country-rock solo act, did not join them until their 1996 album Justus. Nesmith joined the band on a tribute tour after Jone's death in 2012. The Monkees released the album Good Times in 2016. Oasis' Noel Gallagher was a guest musician, as were Rivers Cuomo, Ben Gibbard, and Paul Weller.
Tork is survived by his fourth wife, Pamela Grapes, daughters Hallie Iannoli and Erica Thorkelson, sister Anne Thorkelson, brother Nick Thorkelson, and three grandchildren.
Culture Editor Tony Sokol cut his teeth on the wire services and also wrote and produced New York City's Vampyr Theatre and the rock opera AssassiNation: We Killed JFK. Read more of his work here or find him on Twitter @tsokol.