News
The Mindy Project Season 6 Confirmed, Will Be Final Season
The latest news includes an official synopsis of The Mindy Project season 6, the series last run on Hulu.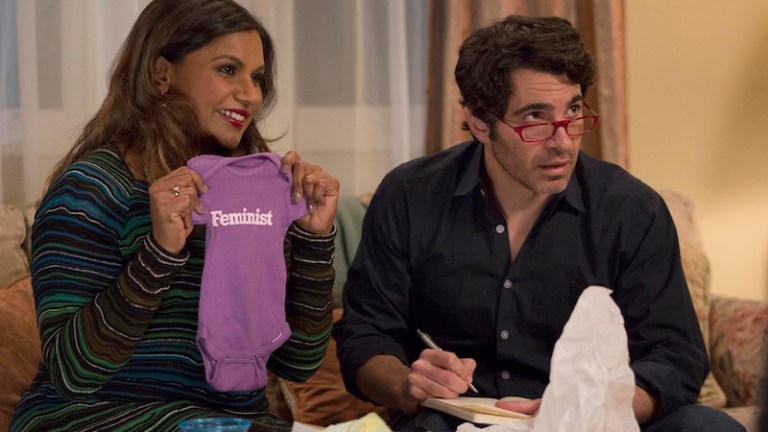 Do you want the good news first or the bad new? The good news is, The Mindy Project season 6 has been confirmed by Hulu. The bad news? It will also be its last.
The Mindy Project, which also stars Ed Weeks (Jeremy Reed), Ike Barinholtz (Morgan Tookers), Beth Grant (Beverly), Xosha Roquemore (Tamra Webb) and Fortune Feimster (Colette Kimball-Kinney, gained a lot of praise on its journey so far.
In 2013, the series was nominated for a Writers Guild Award for New Series. Then in 2014, both Kaling and The Mindy Project earned nominations for the Television Critics Association for Individual Achievement in Comedy and Outstanding Achievement in Comedy, respectively. Kaling earned a Gracie Award for Outstanding Female Actor in a Leading Role in a Comedy and an NAACP IMage Award nomination for her performance on the show in 2014. Finally, in 2016 the show earned a Gracie for best Ensemble Cast.
The series, though gaining a lot of recognition and praise in its first few seasons, was cancelled by its original network Fox and then, thankfully, picked up by Hulu where it has been for season four and five.
The single-camera comedy, created and exec produced by Kaling, first stumbled onto the scene in a sparkling dress back in 2012. Kaling's character Mindy Lahiri was a single OB/GYN trying to live her best life bother professionally and personally, while often just treading water.  In five years Mindy has advanced in her career, has two broken engagements, and gave birth to a son named Leo, a lot has changed but more has stayed the same.
Mindy is still as vibrant, off-the-cuff, motivated and vivacious as ever but now with a child and five years worth of wins and losses behind her. The Mindy Project has always been a series devoted to a colorful but true way of looking at the world. It's kooky, for sure, but Lahiri is unmatched in her comedic performance as a confident woman who still has her down moments.
The Mindy Project Season 6 Synopsis
Here's the synopsis of The Mindy Project season 6, according to a press release coming out of San Diego Comic-Con 2017:
She's done it! After five seasons of The Mindy Project, Mindy's bagged herself a husband. Sure, an impulsive elopement wasn't the fairy tale wedding of her dreams, but now it's finally time to see what comes after "I do." But it's hard for Mindy to settle down as a married lady when there's so much juicy drama at Shulman and Associates! As Jeremy and Anna navigate the uncertainties of a new relationship, Tamra signs on to be Lahiri Fertility's newest (and top-secret) patient. And as The Mindy Project's hilarious final season draws to a close, will Morgan, Jody and the rest of the doctors and nurses find their happily ever after? And will Mindy decide that "having it all" is really all she ever wanted?
Read and download the full Den of Geek SDCC Special Edition magazine here!